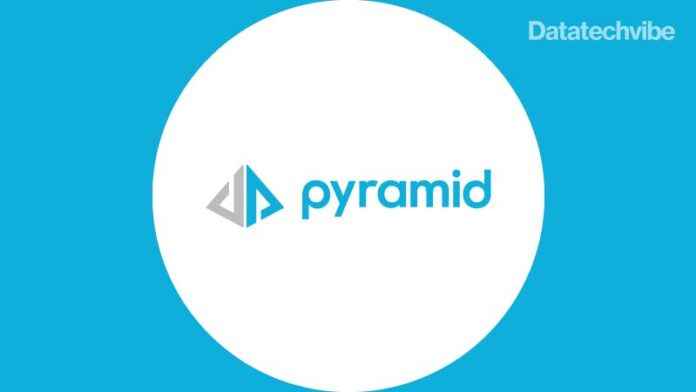 The augmented analytics Decision Intelligence Platform adds deep integration of OpenAI into its 2023 release
Pyramid Analytics (Pyramid), a business analytics and decision intelligence provider, announced the Pyramid 2023 release extends its already category-leading, AI-driven augmented capabilities with the integration of GPT (generative pre-trained transformer) AI technology from OpenAI—the company behind ChatGPT and DALL-E 2—throughout the platform, interoperating with its deep set of current AI technologies.
The release harnesses the new GPT AI engines to drive complex logic, data science, and machine learning code generation, AI-driven storytelling capabilities; and even AI-assisted design templates and colours. The effort extends Pyramid's broader vision to enable and drive adoption across the enterprise by empowering all users to solve data-centric business problems through no-code and AI-assisted analytics and decision intelligence.
Key facts about Pyramid's OpenAI integration
OpenAI is integrated throughout the Decision Intelligence Platform—including the data preparation, data science, business analytics and spreadsheet modules, and the storyboard and publication designer modules.
In data preparation:

OpenAI can be used to generate SQL, DAX, and MDX code automatically for complex data extraction queries.

In data science:

OpenAI can be used to generate Python and R code automatically to drive machine learning logic.

In spreadsheets:

OpenAI can be used to build spreadsheet formulas for users constructing business models.

In storyboarding and publications:

OpenAI can be used to generate designs for content and graphics.
Separately, OpenAI can be used with existing natural language querying (NLQ) engines to drive and enhance broader insights on enterprise-specific data, ultimately improving the existing tools for delivering automated storytelling and textual analysis.
Market recognition
Pyramid has long been recognised as an innovator in the decision intelligence and analytics space. The company's Decision Intelligence Platform was ranked #1—by leading analyst firm Gartner—for "Augmented Analytics" in the 2022 Gartner Analytics and Business Intelligence (ABI) Critical Capabilities report.
Other leading analysts—such as 451 Research, Ventana Research, Dresner Advisory Services, and BARC—recognise Pyramid for its platform-based approach to no-code capabilities and AI/augmented analytics to enable all user types to drive sophisticated analytics easily. Critically, Pyramid's existing augmented capabilities (NLQ, Chatbot, Smart Insights, Smart Model, Auto Discovery, Fill in the Blanks, Explain, etc.) uniquely operate directly on enterprise data without data duplication, custom models, proprietary data layers, or specialised data treatments.