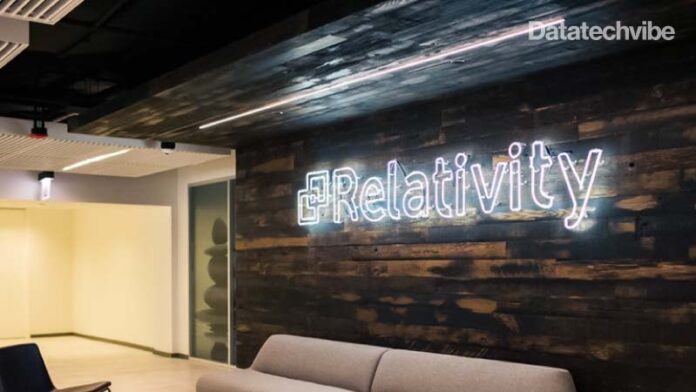 Increasing cloud demand in APAC accelerates Relativity's expansion in the region, making RelativityOne the most globally available SaaS platform in e-discovery
Relativity, a legal and compliance technology company, kicks off its second annual virtual event, Spotlight: APAC, which aims to bring legal and compliance professionals together to explore regional trends and key insights. Relativity continues expanding its cloud capabilities and making key investments in APAC with its secure, end-to-end cloud platform RelativityOne now hosted in Singapore and South Korea, making it the most globally available SaaS platform in e-discovery.
'Asia Pacific is one of the fastest-growing and most diverse regions for e-discovery and compliance, and we are investing across the business to ensure we not only meet but exceed the unique needs of our customers in the region', said Georgia Foster, Managing Director, APAC at Relativity. 'Relativity's investment in security expanded RelativityOne offering, and continuous product development reinforces our commitment to our partners and customers in the Asia Pacific region.'
The virtual event was the largest gathering of the Relativity user community in APAC yet. Spotlight: APAC underscores Relativity's significant investments in the region and brings industry experts together to discuss key insights on regional security threat landscapes, AI-powered communications surveillance and e-discovery. It's not too late to register for today's sessions. Session recordings will be available to registrants one week following the event. Attendees can expect to learn more about:
The Relativity community in APAC has and continues to show tremendous growth. This includes 46 per cent growth in active community members over the last year, as well as a 93 per cent increase in attendance at events. With RelativityOne adoption on the rise globally, its growth is the fastest in the APAC region. RelativityOne is now available in 11 geographies and by the end of 2021, it will be available in 13 geographies.
Also Read: Strategising a Robust B2B Marketing Campaign for SaaS Companies
Digital Transformation 
The percentage of workers permanently working from home is expected to double in 2021, and by 2025, an estimated 70 per cent of the workforce will work remotely at least five days per month. The shift to a more remote workforce and increase in collaborative work platforms comes on the heels of Southeast Asia's rapid pace of digital transformation.
The changing security threat landscape for APAC, risk mitigation strategies and amplified need for data security has never been more crucial with more than 80 per cent of APAC organisations suffering a cyber attack in 2020. Research on the threat landscape in APAC conducted by Relativity's security team in February found that the APAC region is in a unique situation to be the new 'hot' target for cybercrime. Law firms specifically tend to be a common mark for bad actors as a result of their collection of high profile, highly confidential information.
'Relativity's approach to security is to work hand in hand with our customers to create a united front against threat actors', said Amanda Fennell, Chief Security Officer at Relativity. 'Our proactive security posture aims to keep our clients aware of evolving threats to minimise risk, avoid major incidents and ensure a superior client experience.'