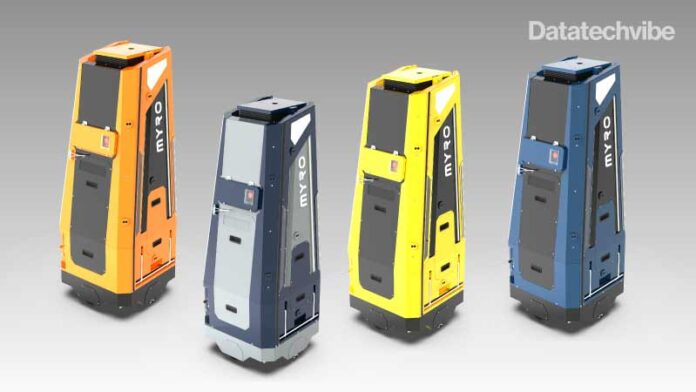 An intelligent paint robot for the construction industry is being showcased at the Gitex Global. Named MYRO, the robot has been developed by the eponymous company MYRO International, a robotics organisation focused on solving "complex yet monotonous problems related to human productivity and workplace hazards".
To showcase the mechanics of the robot live, MYRO International is hosting live demonstrations at the event.
With the aim to increase productivity, reduce construction timelines and provide consistent quality, MYRO is a user-friendly robot that can be controlled through any IOS and Android device. Cost-effective and safe, MYRO claims it is 10 times faster than manual labour with 98 per cent precision and is built for 24 hours of operation.
MYRO works in three easy steps including creating floor plans, adding details, rules, and automated painting. It also configures non-paintable areas on walls, and is flexible to draw and edit floor plans.
"Understanding that productivity is an important aspect in the construction industry, we developed MYRO in close collaboration with the industry leaders to solve this issue. We are excited to launch MYRO to the global market from Dubai and are constantly working towards helping the construction industry become more automated" said Srikar Reddy, Chief Product Officer at Mojay Global Holding Limited.
Also Read: Companies Cracking the Data Code