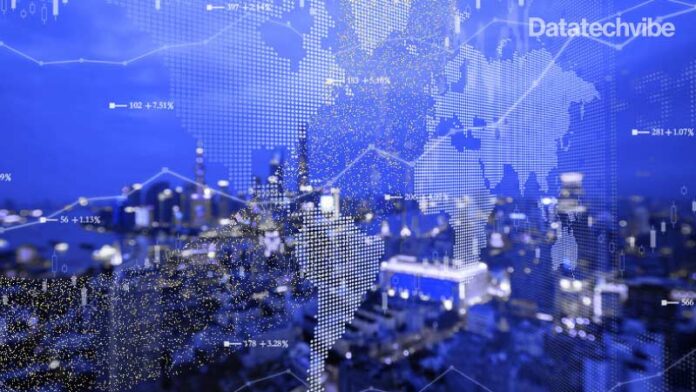 Salt increases signed partners and deal registrations as global enterprises accelerate the adoption of dedicated API security to protect their critical digital innovation initiatives
Salt Security, the leading API security company, announced strong worldwide channel growth, expanded coverage globally, and the Essential Partner Certification Program, further enhancing the support and training offered to its global partners and allowing them to provide a better customer experience. At the same time, Salt reported that it has added regional partners in Africa, the Middle East, Italy, and Latin America.
Salt today also announced that it has been named to the CRN Security 100 2023 list, which recognises the industry's leading IT channel security vendors.
APIs represent a major target in today's application environments, and Salt partners are helping their client get ahead of this significant risk. Over the past 12 months, Salt Security has grown its partner program in many dimensions, reflecting the increasing need and demand for dedicated API security. Highlights of the program's success include:
150% increase in active partners worldwide

94% increase in partner-initiated pipeline

Over 400% increase in deal registrations

Market expansion in southern Europe, Middle East, South Africa, and Latin America

Essential Partner Certification Program

Technical training has always been a foundational element of the Salt Essential Partner Program. With today's news, Salt is formalising that training into the Essential Partner Certification Program, which includes online sales and technical training support. This program reinforces the Salt guarantee to deliver the highest level of value to its global partners. The program benefits the Salt partner community by supporting education and building key technical and sales skills.
The Salt Essential Partner Program includes two tiers: Authorized and Professional Partner. Both levels have access to a vast library of API security resources to assist in sales and joint marketing efforts, as well as in-depth technical training about top API security vulnerabilities and the Salt Security API Protection Platform.
"As a channel-first company, Salt puts our partners at the forefront of everything we do. Our number one goal is to empower our channel partners to be successful – we win when our partners win," said Michael Nicosia, co-founder and COO, Salt Security. "In addition to strengthening that commitment, today's announcement also validates the growing demand and need that our partners are seeing from their own customers for a mature and proven API security solution."