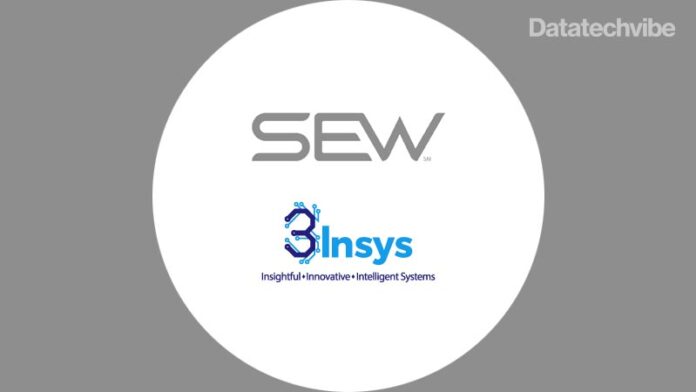 The acquisition enables SEW to deliver end-to-end digital customer and workforce experiences, together with the trusted Integration platform for all IT-OT environments, which will accelerate utilities' digital transformation and grid modernisation.
SEW, the provider of digital customer and workforce experience cloud platforms, announced the acquisition of 3Insys, a provider of an Agile Integration Platform delivering complete system, data, and security integration of IT-OT environments for the Energy and Utility industry. 3Insys products allow utilities to standardise how applications are integrated into an organisation, making it easier to automate business processes and share data across all applications. This combination will build upon the industry leaders to better serve energy and utility providers and compete in the global marketplace.
The acquisition will bolster SEW's capability to deliver and implement end-to-end digital customer and workforce experience platforms and provide comprehensive solutions to address challenges associated with utilities and their critical infrastructure; solve underlying technical issues related to and integration of disparate and new systems that pose significant implementation challenges. The acquisition and the complementary strengths will help SEW deliver advanced solutions that simplify System, Data, and Security Integration and make integration as easy as plug-and-play.
Headquartered in California, 3Insys is the #1 Provider of Utility Integration Platform as a Service (iPaaS) for System Integration, Data Integration, Identity Management, API Management, and Robotic Process Automation.
3Insys takes pride in building Insightful, Innovative, and Intelligent Systems that assist electric, water, and gas utilities to orchestrate data securely flows and robotise complex operational processes throughout their IT-OT systems and environments.
SEW's CX and WX Platform, together with 3Insys, will allow utilities to benefit from complete digital customer and workforce experience transformation, together with improved business processes. At heart, both the organisations and platforms are vertically focused, resulting in positive and immense acquisition synergies.
"We are excited to close on our acquisition of 3Insys and look forward to partnering with talented associates and a management team led by Aras Raiani to support and grow the business well into the future. We are extending our SEW family and building an ecosystem of products and solutions that enable global utility transformation," said Deepak Garg, CEO and Founder SEW. "Aras is a seasoned executive, and we're confident that our partnership will enable 3Insys to thrive, expand its service offerings, and build on its strong legacy."
"The energy and utility industry are preparing for a long-term transition guided by net-zero, distributed generation, integration of renewables, eMobility, digital transformation, automation, and grid modernisation. To aid and prepare, utilities require systems, platforms, and capabilities which allow smoother and future-ready transformation. SEW has the vision to become the utilities' trusted partner, assisting and providing guidance to obtain sustainability in managing energy and water. We are excited to join SEW and bring even more value to the energy and water utility ecosystem with Integrated Connected Platforms," said Aras Raiani, CEO and Founder 3Insys.