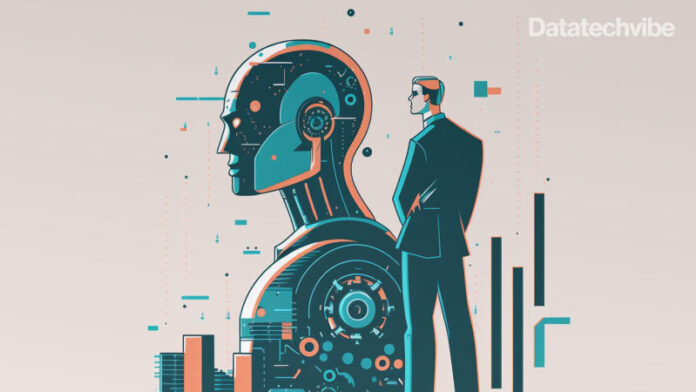 Dataiku and Databricks market research reveals that companies are investing heavily in AI and seeing impressive results—while calling for regulation.
Dataiku, the platform for Everyday AI, and Databricks, the data and AI company, has revealed survey findings that shed light on AI's transformative impact on businesses globally. Over 70% of senior AI professionals see a positive return on investment for money spent on data science, analytics, and AI initiatives, with over half (54%) seeing at least a 2x return and five per cent seeing a return greater than 10x. The findings confirm that AI, including Generative AI, is now experiencing an impactful level of business results, matching its rapid adoption rate. 
Dataiku and Databricks surveyed over 400 global senior AI professionals across various enterprises and industries in early June 2023 to explore AI adoption and perceptions. A majority agreed that AI had made its value clear across their organisations:
Three in five said companies need AI to realise the full value of data. 

The roadblocks to mass adoption are mostly operational. AI leaders saw cost and lack of business cases as the 

least 

important barriers to delivering more value from AI. Instead, they cited issues like data quality and speed of deployment as the top blockers to AI value. 

AI leaders also struck a note of caution, with more than half (55%) reporting that fears around AI are justified and that they're more worried than excited about the future of AI. The same percentage (55%) called for official regulation of AI.
The survey found that businesses are investing heavily in AI resources, with nearly half (47%) reporting AI tools budgets over $5 million for the next year and nearly one in five (17%) reporting budgets over $20M. In addition, nearly two in three (64%) plan to use Generative AI or Large Language Models (LLMs) over the next year—and 45% are already experimenting with it. 
"Facing high expectations and unprecedented market attention, AI and data science is delivering," said Jepson Taylor, Chief AI Strategist at Dataiku. "AI Pioneers are seeing clear bottom-line results from AI that would impress any CFO. Our survey reveals that where they need the most help is the right AI tools and platforms to convert their mountains of data into market-moving results faster than ever while protecting against potential risk."
"These findings demonstrate the significant interest in generative AI and the accompanying challenges, from data access and privacy to regulation," said Prem Prakash, Head of AI Marketing at Databricks. "As we navigate these challenges, our shared mission with Dataiku stands firm: to democratise data and AI, enabling every organisation to build their generative AI solutions securely and cost-effectively."
AI Maturity: Pioneers vs. Laggards
The survey also compared AI Pioneers —those who have embedded or implemented AI and seeing strong returns—to AI Laggards—those still exploring or experimenting with AI or seeing lower returns—with clear divisions between groups.
AI Pioneers were 62% more likely to report that they have at least one data leader in their C-suite (70%) compared to those at nascent organisations (43%).

AI Laggards were 43% more likely to say they do not have clear owners responsible for data quality (39% of AI Pioneers v. 56% of AI Laggards).

AI Laggards were 37% more likely to report they do not have trusted data easily accessible to frontline workers when needed (48% of AI Pioneers v. 66% of AI Laggards).