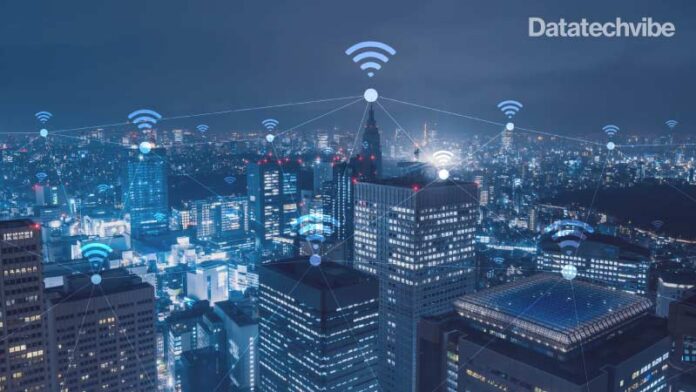 Next-generation LPWA device and data management platform helps monetise IoT data delivery for network operators and streamline IoT deployment for improved customer experience.
Tartabit LLC announces the release of its latest product offering: IoT Bridge for Network Operators. The IoT Bridge for network operators provides the fast and easy implementation of Low Power Wide Area (LPWA) IoT device and data management services, bundled to enable rapid integration within the Network Operator (MNO) and Mobile Virtual Network Operator (MVNO) environments.
Today's release introduces a set of offerings specifically designed to help network operators address the increasing demands and complexity of LPWA. IoT Bridge for Network Operators is a cloud gateway that enables data management by connecting to applications and hyperscaler services connectors. It also provides simplified Lightweight M2M (LWM2M)/Open Mobile Alliance-Compliant Device Management (OMA DM).
The IoT Bridge for Network Operators is comprised of two main components:
A software package that can be embedded in the mobile operator's core network to enable rapid integrations of common IoT protocols into popular hyper-cloud services from Azure, AWS, and Google Cloud Platform.

A white-labelled version of the IoT Bridge is designed to be an integrated offering residing in the mobile operator's network, simplifying the network topologies and deployment complexity for customers.
To simplify the adoption and integration of the IoT Bridge for operators, Tartabit offers a predefined architecture and integration services package, including frequently requested architecture and implementation consulting.
IoT Bridge for Network Operators' fast-track implementation process provides SaaS-based rapid prototyping, a development private instance deployment, and a production deployment instance. This process, wrapped by professional services, provides a proven path for deployment, validation, and successful market launch.
"Tartabit's goal has been to reduce the friction for Enterprise customers to consume broadly deployed IoT sensors and technology," says Fred Yentz, CEO of Tartabit, "As such, creating the IoT Bridge for Network Operator offering, targeting MNOs and MVNOs, both trusted participants in the IoT value chain, is important for our common customers. It has been a delight to work with a select number of early adopter Network Operators who identified the opportunity of LPWA IoT and have invested at the right time to meet their customer's LPWA needs."
"Our research indicates Mobile Network Operators and cloud hyperscalers are the two most preferred entry points for enterprise IoT adopters. We also see a trend of hyperscalers turning their attention away from IoT," said James Brehm, Founder and Chief Technology Evangelist at James Brehm & Associates. "This presents a unique opportunity for MNOs to take the lead in growing the Internet of Things. The Tartabit IoT Bridge provides easy integration of LPWAN networks to enterprise and cloud applications which MNOs can leverage to add value and reduce friction for IoT applications on their networks."