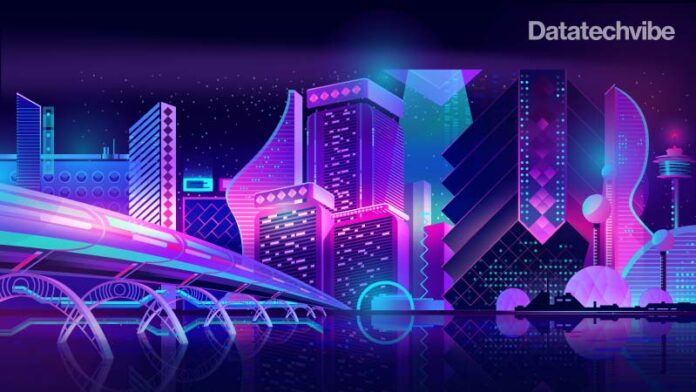 Recently, the Middle East and North Africa (MENA) region has witnessed a substantial surge in the adoption of technology to power growth. The UAE Vision 2021 and Saudi Vision 2030, and other regional strategic blueprints and initiatives are spurring technological progress and made it a top-of-mind priority across the region.
Examining the most significant technology trends currently shaping the future, the APCO MENA Tech Trends Report identifies and describes five trends shaping the future of the technology industry that are creating opportunities and challenges for effective communication due to growing stakeholder capitalism.
"Today's business heads and executives need to understand how to utilise the capabilities of big data and artificial intelligence. The right use and application of these technologies can significantly improve business operations," said Dr Abdullah H. Sahyoun, Head of AI & Digital Transformation at APCO Worldwide.
Also Read: Is Gesture Control Ushering A New Era of Touchless Technology?
Highlights from the report:
The New Era of Medicine
The medical industry is turning to new technologies to augment and replace human effort. AI-driven systems are now diagnosing patients faster and with greater accuracy, on occasion, even before they reach the emergency room. This trend looks set to continue as the global telemedicine market is expected to reach $185.6 billion by 2026, with a CAGR of 10.8 per cent over the next five years in the MENA region.
The Future of Computing
Today, the cost of building factories to manufacture microchips amounts to billions of dollars, resulting in significant barriers to the entry and centralisation of the chip-making industry, making it crucial for key players in the industry to cooperate. Currently, the market capitalisation of the world's listed chipmakers exceeds $4 trillion — a fivefold increase since 2016.
Mixed Reality
AR, VR, and MR technologies are proliferating and will significantly impact marketing communications for organisations across sectors and industries. Therefore, understanding consumer preferences and leveraging this understanding to reach and influence critical stakeholders effectively will be critical for organisations.
The Future of Mobility
In global indices, like KPMG's annual Autonomous Vehicles Readiness Index, the UAE and Saudi Arabia frequently rank high among other major international players, including Singapore, the Netherlands, Norway, and the US. Looking ahead, to ensure a smooth start for autonomous vehicles on the region's roads, regulators must be prepared to address the complex moral challenges that come with the self-driving vehicle territory.
Distributed Clouds and Serverless 'Servers'
Serverless cloud has witnessed growing uptake worldwide due to its scalability, pay-for-value model, and versatility, enabling companies to build more agile and innovative solutions. More than 50 per cent of data generated by enterprise business will be held and processed outside a typical single cloud or central data centre environment by 2022. 
To read the full report, click here: APCO MENA Tech Trends Report 2021