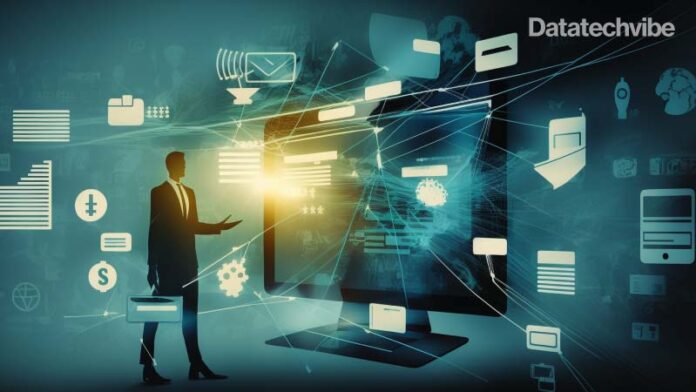 As the only SMP with generative AI capabilities, Torii introduces one software to manage all software.
Torii, the SaaS Management pioneer, announced the launch of its next-generation SaaS Management Platform (SMP), featuring a series of product releases that set a new standard for innovation and extensibility in SMPs. The only SMP powered by generative AI, Torii's enhanced platform equips bandwidth-strapped IT teams to automate time-consuming tasks, cut SaaS spending, and power quicker, actionable insights. The uniquely open SMP ultimately allows IT pros – and the organisations they work for – to stay on the forefront of SaaS management innovation, tailor-fit Torii to their needs, and create one place to manage all their software.
According to a recent report by Gartner, SaaS spending is projected to grow 17.9% to a total of $197 billion in 2023, with more organisations relying on SaaS tools to communicate and collaborate, complete tasks swiftly, and keep businesses running. However, for overburdened IT teams, the proliferation of SaaS apps has made their jobs more difficult. From trying to keep IT and cloud costs down to managing security threats presented by unsanctioned apps, IT teams have a never-ending list of tasks that often accompany SaaS ecosystem management.
Powered by generative AI and with a newly open platform, Torii is not only solving these challenges with the latest platform release but is redefining SaaS management and setting new standards for the industry. From the ability to build and organise complex workflows to automate any SaaS task to AI components that enhance a SaaS system of record while eliminating manual data entry, the enhanced platform boasts endless ways to ease IT workloads and eliminate wasted SaaS spend in a secure and scalable fashion. With new and never-before-seen features, Torii gives IT teams a one-stop shop to unify, analyse, and manage the SaaS ecosystem. Some of the first-to-market generative AI-powered capabilities include:
AI Contract Ingestion: Users can instantly upload contracts to Torii with AI Contract Ingestion. Torii's AI technology will automatically parse these contracts to extract line-item details—such as pricing, start date, end date, and more —which the Torii user can easily edit and verify. IT and procurement teams can not only save hours of valuable time from the manual process of inputting contract details but can gain valuable insights by automatically combining or synthesising contract data with other financial, license, usage, and user insights from across the tech stack to help better prepare for renewals and unlock rich, cost-saving insights.
AI App Identifier: Torii's AI-powered App Identifier eliminates manual data entry by IT teams by automatically sourcing the application vendor's most up-to-date data to improve an organization's SaaS system of record.
AI Assistant: A first of its kind in the SMP market, IT teams can immediately get answers to any SaaS question and unlock actionable insights using Torii's AI Assistant. The AI Assistant, which can be accessed via Slack, will continue to get smarter over time, eventually creating workflows for the user.
"At Torii, we've always had the vision of developing a singular software to manage all other software. Thanks to the introduction of generative AI, we're closer to that goal than ever before. With this new release, we're offering a true end-to-end platform that solves all the SaaS management problems IT teams face by having our software identify, understand, and communicate application data," said Uri Haramati, CEO and Co-Founder of Torii. "The new and open nature of the platform further amplifies our ability to give IT pros exactly what they need to be successful in managing SaaS, and the possibilities of what we can do from here are endless."
Thanks to the new developer community, open APIs, and Plugin Marketplace, Torii's new platform is completely open. The developer community allows users to customise Torii to address any SaaS use case imaginable. Now, users can build any action, custom applications, integrations, and more with the most robust resource library in the market and an active community of developers. Likewise, users can leverage the new Plugin Marketplace to unify SaaS insights and processes by instantly syncing data from security, finance, and other key systems to unlock actionable insights and nuanced workflows. Access to the Plugin Marketplace allows IT pros to integrate data from different systems directly into Torii that enable the insights and actions needed to solve pressing SaaS challenges all within the platform.
"The time and effort needed to build out API connections and automations can feel daunting at times, especially when you have an already busy workload full of competing responsibilities and priorities. For smaller IT Teams, in particular, the Torii Developer Community can be incredibly beneficial in reducing those pain points by providing documentation, resources, and support to help you through the development process. You don't have to go it alone," said Nathan Vergin, Director of IT at AkitaBox. "This is how we've been leveraging the community – it can be a huge asset for Torii customers. And the best part is you don't have to be a developer to take advantage of it."
To further eliminate unnecessary IT workloads, Torii has also introduced the industry-first Canvas Workflow Builder with unlimited branching and the capability to schedule real-time events, Slack approvals, and more so that any SaaS use case can be easily automated. With this new feature, IT pros can visualise automations workflow in one, panoramic view, intuitively build complex workflows to meet team needs, and consolidate multiple workflows into one with unlimited nesting conditions.