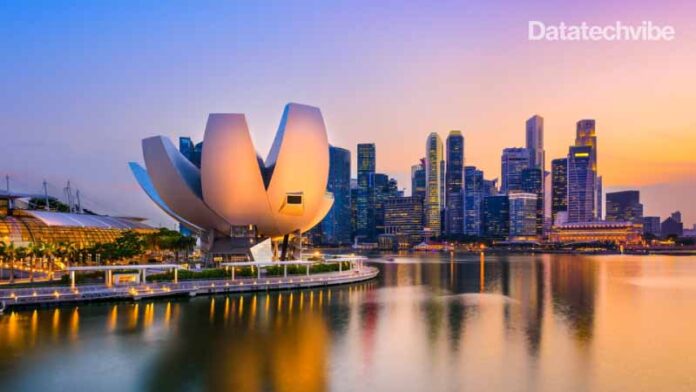 How can we better integrate and make sense out of the ever-increasing data? Knowing that data will grow unsustainably large if businesses continue to integrate data traditionally, Angel Viña, a professor at the University of A Coruña, began a research project to find the core technology to enable modern data integration and data management solutions. In 1999, Viña brought the solution to life — it was data virtualisation — and Denodo was born.

Today, with Viña's direction and vision, Denodo has become the market leader in data virtualisation software. The US-based company, with offices in Silicon Valley, Singapore, Chennai and London, among many others, provides unified access to a broad range of enterprise, big data, cloud and unstructured sources, and the data services provisioning and governance. 
The company claims that its customers have gained significant business agility and ROI by creating a unified virtual data layer that serves strategic enterprise-wide information needs for agile BI, big data analytics, web and cloud integration, single-view applications, and SOA data services across every industry. Its clients include BNP Paribas, Vodafone, CIT, Prologis, Biogen, and Logitech.
Denodo is seeing impressive worldwide growth, about 60 per cent a year. New customer acquisition, aided by Amazon Web Services, Microsoft Azure and Google Cloud Marketplaces, played a key role as subscription and expansion among existing global customers contributed to the surge. 
In 2019, interest in the Denodo Platform expanded globally, with customers from around the world factoring into Denodo's profitability. In particular, revenue from the APAC region grew 275 per cent and now makes up more than 10 per cent of the company's total revenue.
Employee headcount expanded 30 per cent in 2020 to support this worldwide growth. 
The data virtualisation provider also extended its worldwide footprint by opening offices in China, Mexico, Canada, Saudi Arabia, UAE, Brazil and Russia bringing worldwide offices to 24. 
Strategic technology and consulting alliances also intensified as it started working closely with systems integrators and consultant partners, who educate its customers about data virtualisation and how agile data management solutions can enable digital transformation, advanced analytics, artificial intelligence, machine learning, and other complex, demanding initiatives. 
In March, the company made its mark in the Middle East and North Africa (MENA) region to reach out to new customers through its strategic partnership with EJADA, one of Saudi Arabia's largest regional information technology solutions and services. Denodo and EJADA aim to address and solve some key challenges across a wide variety of government and private sector organisations, most importantly to enable data scientists and architects to gain access to trusted data from across the enterprise in real-time so that companies can realise all of the benefits of agile business intelligence. According to EJADA, Denodo is a key enabler of Saudi Arabia's Vision 2030.
Given the increasing importance of data virtualisation, particularly in the healthcare and financial services industries, Denodo has been rapidly expanding and growing its enterprise footprint across North America as well. In June, it announced a partnership with Onebridge, a BI, Data Analytics, and Enterprise Application Development consulting firm based in the US.
In February, Denodo was named a Customers' Choice in the Gartner Peer Insights "Voice of the Customer": Data Integration Tools 2021 report. With an overall rating of 4.6 out of 5, Denodo is one of the only two vendors named a Customers' Choice in this market for 2021, among 17 vendors included in the report.
Also Read: Real-time Analytics, What Marketers Should Know
Solving data problem
Whether retail businesses trying to understand their customers' in-store behaviour, or insurance companies moving to the cloud, or manufacturing companies analysing their sensor data for better service delivery, Denodo provides real-time, holistic views of their data without moving the data.
BI and Analytics:

It combines a wide range of structured, semi-structured, and unstructured data without replication, making it the ideal data integration layer to feed visualisation and analytical tools. Its platform can integrate real-time streaming, social media, and web data with data from legacy systems to enable analytics in the cloud, on-premises, or a hybrid environment. 

Big Data:

  It helps businesses to make real-time decisions through big data and traditional data convergence using data virtualisation. There are three most popular use cases of big data virtualisation: Logical Data Lake —  data virtualisation bridges one or more data lakes along with traditional data warehouses, MDM systems, cloud sources and beyond; Data Warehouse Offloading  — data virtualisation offloads less frequently used or cold data from enterprise data warehouse to a Hadoop cluster to free up expensive enterprise computing resources; IoT Analytics — data virtualisation combines streaming data with other sources of enterprise data to make streaming data more meaningful and useful for business users.
Denodo helped Autodesk move from perpetual to subscription licencing, Logitech with cloud analytics using big data fabric, and Saurian moved to the cloud with centralised data security.

Cloud Adoption: The Denodo Platform is available in the cloud

as a set of subscriptions, which allow you to quickly deploy on leading public cloud platforms, including Amazon Web Services, Microsoft Azure, Google Cloud, private cloud and hybrid cloud environments. Data Virtualisation provides an easy-to-deploy cloud solution that seamlessly integrates all SaaS, on-premises, or other cloud sources, in real-time, in the cloud. Whether Denodo is accessing data from Salesforce, a Hadoop cluster, or an EDW, and whether the platform is sending data to Tableau, Microstrategy, or Looker, the platform enables unified security setting across the entire infrastructure. In March,

Denodo Standard

, a new data integration solution available on leading cloud marketplaces, was launched. The new offering leverages Denodo's modern data virtualisation engine to deliver superior performance and productivity, enabling real-time analytics and data services without replicating the data into another repository. Denodo Standard lowers the barriers to begin data integration by allowing organisations to purchase it directly from their cloud marketplace of choice. Its cloud infrastructure automation and flexible by the hour pricing enable both enterprises and small and medium businesses to rapidly deploy it without a large commitment of time and resources.



Data Governance:

Denodo leverages data virtualisation to offer comprehensive data and metadata discovery and management capabilities, including data governance, data lineage, and change impact analysis.
Last year, with the intent to help alleviate the ramifications caused by COVID-19, Denodo created an open, collaborative platform called Coronavirus Data Portal (CDP). Using the strength of its data virtualisation product, the portal integrates disparate global data, curates them, and then makes them available to data scientists, analysts, and researchers to help find solutions to this deadly disease. The intention of CDP is to aid data scientists, analysts, developers, and researchers, to help their fight against this pandemic. The curated data sets in CDP integrated from legitimate global data repositories empower any organisation to comprehend the infectious disease modelling practices and evidence-based outbreak control methods combined with crucial scientific underpinnings.
Denodo has also evolved into a data fabric vendor. "Denodo's data fabric solution integrates key data management components, including data integration, data ingestion, data transformation, data governance and security, to support new and emerging use cases including customers 360, real-time and on-demand analytics, IoT analytics, and self-service analytics. In addition, Denodo's AI/ML capabilities, as well as automation, continue to enhance its capabilities across data fabric components," wrote Noel Yuhanna, VP and principal analyst at Forrester Research and author of The Forrester WaveTM: Enterprise Data Fabric, Q2 2020.
Denodo's customers have primarily used the data virtualisation style of integration to rapidly deliver the integrated data to their business users without having to replicate the data, which slows down data delivery. Innovative capabilities introduced in the latest release of the Denodo Platform – version 8.0 – such as hybrid, multi-cloud integration, data science automation using AI/ML, API/microservices enhancements, and hyper-performance elevate the use of the data virtualisation platform for advanced logical data fabric architectures.
Two decades on, Viña, founder and CEO of Denodo, continues to create reliable and effective data solutions for Denodo customers. "Our goal has always been to help our worldwide customers provide order to the complexity of data management and take it to the next level," Viña said in a press statement. 
The company plans to add more capabilities, including greater support for artificial intelligence and machine learning, to support evolving trends and grow its global presence and partner network.
Also Read: Top 5 Trends In Data And Analytics 
Milestones:
1999: Denodo Technologies was born.
2002: Denodo launches Denodo Platform v1.
2004: Denodo receives funding from ROSP Coruna, a $10 billion private equity firm owned by one of the founders of Inditex, the parent company of Zara.
2015: Denodo makes its debut in the 2015 Gartner Magic Quadrant for Data Integration Tools. It is recognised as the Winner of the 2015 Ventana Research Technology Innovation Award for Information Management.
2016: Denodo releases Denodo Platform 6.0, introducing data virtualisation in the cloud and dynamic query optimisation. Denodo recognised as a Visionary in Gartner's Magic Quadrant for Data Integration.
2017: Denodo customers Asurion and Ultra Mobile win TDWI Best Practice awards.
Denodo announces a free Cloud subscription on AWS.
HGGC Makes Investment in Data Virtualisation Software Leader Denodo.
2018: It releases Denodo Platform 7.0, introducing massive parallel processing (MPP) capabilities and the industry's first fully-integrated data catalogue.
2019: It announces its availability on Google Cloud Platform to strengthen its marketplace offering. Denodo recognised in 2019 Gartner Peer Insights report with a 100 per cent willingness to recommend by its customers.
2020: Denodo launches its COVID Data Portal to help its customers gain real-time insights for faster time-to-response. It announced Denodo Platform 8.0 to accelerate hybrid, multi-cloud integration, automate data management with AI/ ML and boost performance.