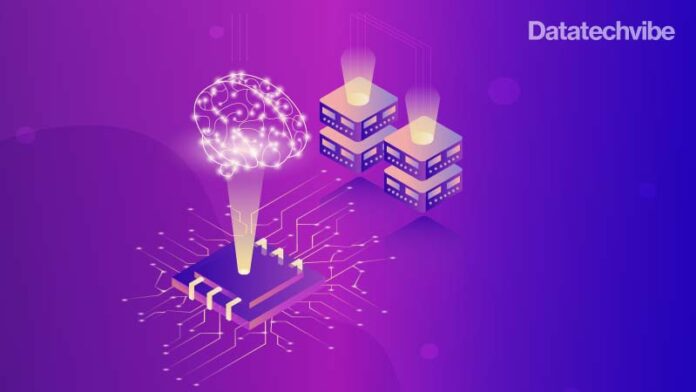 There's a heated race to scoop up more artificial intelligence companies. We dig into AI acquisitions made by apple, Amazon, Facebook, Microsoft and Google.
In February, Tim Cook revealed that Apple had bought nearly 100 small businesses in the past six years as part of a corporate strategy to bring new technology and talent into the California-based firm. Speaking at a virtual annual meeting of shareholders, the Apple chief executive said it works out at one new acquisition "every three to four weeks".  
"We're not afraid to look at acquisitions of any size," said Cook. "Focus is on small, innovative companies that complement our products and help push them forward."
Artificial Intelligence (AI) has been a lucrative and emerging market for major companies due to its capability to improve products, get tasks done faster, and be beneficial in customer service. And so, it is a key focus area for the Big 5 tech giants — Facebook, Amazon, Microsoft, Google, and Apple — as they continue to catch top technology talent, dangling millions of dollars in front of some of the best tech startups. 
Prominent products and services came out of acquisitions of AI companies, such as Apple's Siri, or Google's contributions through DeepMind.
Apple, Google, Microsoft and Facebook collectively undertook 60 acquisitions in the AI tech space during 2016-2020. According to CB Insights, there have been 635 AI acquisitions between 2010 and September 2019. The acquisition spree by these big tech giants eliminated potential rivals and concentrated brainpower in this critical field — they not only acquired AI companies but also recruited AI talents aggressively. These five players have posted more than 14,000 job vacancies in the AI field in 2020 alone.
Apple
In the last five years, Apple made 25 AI acquisitions, from a virtual reality events business, a payments startup and a podcast business.
Apple purchased Inductiv to improve ‌Siri‌'s data, while Voysis was acquired to improve ‌Siri‌'s natural language understanding. PullString, meanwhile, made it easier for iOS developers to use ‌Siri‌ features in apps. The AI Startups Perceptio and Real Face helped to develop Apple ID technology.
Apple acquired Xnor.ai, a Seattle-based startup focused on the efficient deployment of AI in edge devices like smartphones and drones. Xnor.ai benefits Apple in improving the way it deploys AI locally across its hardware or powering edge computing in its Core ML 3 toolkit for developers.
Other acquisitions are aimed at future products, like Drive.ai, a self-driving startup that Apple purchased in 2019, presumably to further its autonomous car development project. It was also reported that Apple purchased Montreal-based contactless mobile payment start-up Mobeewave.
The iPhone maker has also been quietly working on pushing into virtual reality and augmented space for years. The company confirmed last year that it acquired virtual reality startup NextVR and the acquisition of Spaces in August. Last year, Apple also acquired a Spain-based AI and vision start-up Vilynx Inc to build software to analyse a video's visual, text, and audio content, and generate automated video previews and recommend similar content to users. It's been reported that Apple's multiple offerings such as Apple TV, Music, News, Media, Siri, Search, Photos and other apps might possibly be revolutionised with Vilynx's technology.
Apple bought Scout FM, a company that specialised in curating podcasts based on the user's listening history, only to use this kind of AI to improve podcast suggestions. AI-startup Camerai, which developed deep learning and computer vision technologies for photography, allowing developers to integrate smart image processing into their apps, was merged into Apple's computer vision arm, and the technology is active in the iPhone camera, making it easier for developers to bring AR features to their apps.
Apart from these startups, over the course of the last several years, Apple has bought companies like Emotient, Turi, Glimpse, RealFace, Shazam, SensoMotoric, Silk Labs, and more, all with the aim of improving the AI and ML capabilities of its products and services.
Google
Companies acquired by Google since 2009 include PittPatt in 2011, DeepMind in 2014 and Onward, in 2019.
Google grabbed DeepMind Technologies for $500 million and since then has been using the Internet of Things (IoT) and AI from its DeepMind acquisition to reduce energy consumption in its data centres by as much as 30 per cent. In 2016, Google and DeepMind jointly developed an AI-powered recommendation system to improve the energy efficiency of the data centres, which run popular applications such as search, Gmail, and YouTube. But now DeepMind's AI is directly controlling cooling independently in the facilities. DeepMind used WaveNet to create more natural voices for the Google Assistant, and created on-device learning systems to optimise Android battery performance.
Signaling even before the launch of Alexa and Amazon's first Echo speaker, the tech industry's biggest companies were interested in the smart home. In 2014, Google bought Nest Labs, which fully became an extension of Google and its ambitions in the smart home, as Google Nest.
Google also acquired startups Api.ai and Superpod to strengthen Google Assistant's capabilities.
Two years ago, Google bought the no-code app development platform AppSheet, a platform that helps businesses create apps connected to their core business data, which complemented its strategy to reimagine the application development space and be integrated into Google Cloud. Google bought Looker, a smart analytics platform, for $2.6 billion, and made it a part of the Google Cloud Platform, bringing together some of the best minds in both analytics and cloud infrastructure.
Facebook
Over the last few years, Facebook has been busy building out AI capabilities in areas like computer vision, natural language processing (NLP) and deep learning, in part by acquiring promising startups in the space.
In early 2020, Facebook had acquired London-based computer vision startup Scape Technologies, which used AI to build a real-time 3D map of the world from standard images and videos. While augmented reality was Scape's initial focus, its ultimate goal was to create a 3D map infrastructure for drones, robotics, logistics, and more. Interestingly, the social networking giant has already confirmed plans to release AR glasses in 2021, and it has made no secret of its ambitions in the mapping realm since acquiring Mapillary.
In 2018, Facebook acqui-hired NLP UK startup Bloosbury AI. In 2019, the tech giant bought London-based deep learning research startup Atlas ML, which is also the custodian of Papers With Code, the free and open resource for machine learning papers and code. 
Facebook also bought the New York-based customer relationship management (CRM) platform Kustomer, which enables businesses to automate repetitive customer service processes, including identifying inbound messages and routing the query to the correct team. This deal perfectly fits into Facebook's social commerce push as it positions Messenger and WhatsApp to become key communication conduits for businesses.
In 2017, it acquired AI startup Ozlo, which uses a technique called "probabilistic assertions of truth"  to understand text-based conversations, to make more in-depth virtual assistants for Messenger users. Two years ago, to help shoppers find furniture and home decor, the social network bought San Francisco AI startup GrokStyle, used by furniture retailer Ikea. Also, aiming to make its cryptocurrency Libra customer-friendly, Facebook acquired Israel-based startup Servicefriend that builds AI-driven bots for messaging apps and known for building Hybrid Bot Architecture –- an approach that offers the enterprise the scalability of a bot with the intelligence, comprehension, and empathy of a human.
Amazon
Amazon's AI activities are extensive and complex, and its impact is immediate because Amazon has direct access to consumers via channels like Whole Foods, Echo Show, Echo Look, Amazon.com, Prime Video, and so on. Its acquisition list includes startups like Yap (voice), Kiva (AI-driven robotics), and Bodylabs (3D modelling for clothing try-on). 
They are AI direct hits, but there are a few fringe ones like Ring and Annapurna, which provide critical components of the AI ecosystem — Ring monitor doorsteps with computer vision, facial recognition, and voice recognition, while Annapurna makes advanced chips to embed in IoT devices (like Echo and Ring) to speed up the processing of AI algorithms inside IoT devices. 
Five years ago, Amazon acquired AI startup Orbeus, which offers AI-powered photo-recognition technology called ReKognition that automatically identifies and categorises photo content.
The e-commerce giant has been relentlessly ramping up its AI chops. In 2017, it acquired the San Diego-based cybersecurity firm harvest.ai, which uses ML and AI to analyse user behaviour around a company's key IP to identify and stop targeted attacks before valuable customer data can be swiped. It is part of Amazon Web Services cloud-computing unit.
Last year, it also bought autonomous vehicle company Zoox for a reported $1.2 billion. Autonomous vehicles could play a big part in Amazon's huge delivery infrastructure, as it bought Zoox that launched a four-seater robo-taxi. Amazon has previously invested in self-driving car startup Aurora, as well as electric truck company Rivian.
Microsoft
Early April, Microsoft announced the acquisition of AI-based technology company Nuance Communications, the company whose voice recognition technology is behind Apple's virtual assistant, Siri. 
The acquisition of Nuance expands Microsoft's capabilities in voice recognition and transcription technology. In 2020, Microsoft, which offered robotic process automation (RPA) tools and technologies as part of its Power Automate platform, swooped in and bought London-based Softomotive, a software robotic automation platform that helps businesses automate repetitive processes, albeit with structured input and logic. Softomotive is part of Microsoft's Power Automate platform, enabling a number of new capabilities, including Softomotives low-code desktop automation solution WinAutomation.
Microsoft also acquired Orions Systems, a large-scale developer of hybrid smart vision systems powered by AI, to integrate Orions' technology into its Dynamics 365 connected store and the Microsoft Power Platform to enable retailers and other organisations to build and customise their own AI models and glean insights from observational data in the physical space.
'In 2018, Microsoft acquired Lobe, creator of a platform for building custom deep learning models using a visual interface that requires no code or technical understanding of AI. Earlier, Microsoft bought natural language processing company Semantics Machines to beef up Cortana's intelligence and give voice app developers better tools, and acquired Bonsai, a company with a platform with automated model generation management, to boost its AI and machine learning capabilities.
Looking at the Big 5's activities serves as a snapshot of AI technologies in demand, and the sectors where AI is needed. 
Many of the best emerging tech minds have jumped at the chance to accelerate their product development by becoming part of a larger company, with touchpoints spanning billions of people across the consumer and enterprise realms.
Apple, Facebook, Google, Microsoft and Amazon are driving the consolidation of the AI market, and as industry establishments swallow AI startups, the concern is mounting over big tech's overall role in tech monopolisation.