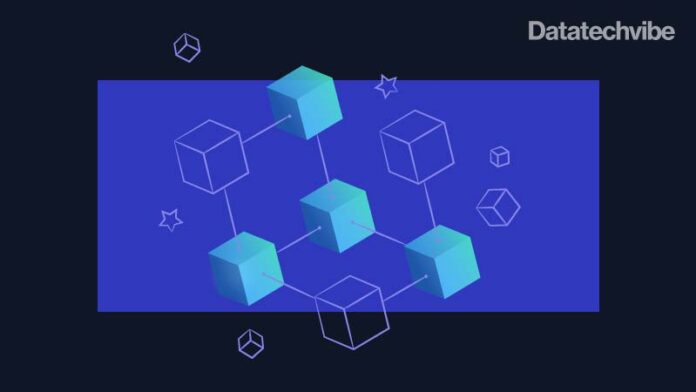 Creating the digital breadcrumbs leading back to an asset's provenance, providing a shared, immutable ledger, blockchain is disrupting industries.
How to make sure that the high-street blouse you are wearing was not manufactured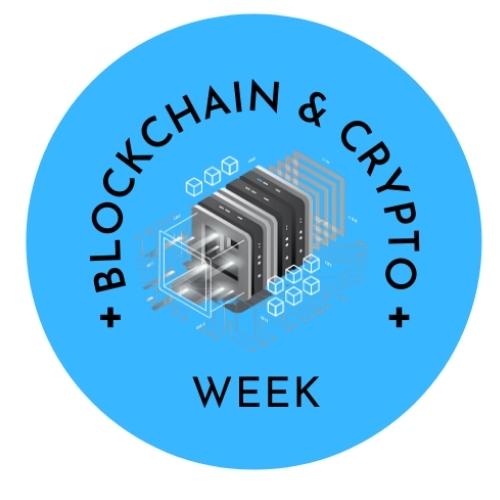 usingchild labour in Bangladesh, or your wedding ring doesn't have a blood diamond? Tracking a product's history through the global supply chain is a gigantic task, and blockchain technology is helping to make it easier.
Born as the digital scaffolding for cryptocurrency transactions, blockchain, essentially a virtual ledger has been making inroads into various sectors — from real estate and insurance to banking, logistics, and art authentication. Annual spending on blockchain solutions will reach nearly $16 billion by 2023, according to CB Insights' Market Sizing Tool.
The technology is gaining traction because the data recorded on it is permanent, unalterable and easily verifiable by all. The decentralised structure in blockchain ensures no single point of failure, making it nearly impossible to hack the network, forge transactions, or freeze them for legal purposes.
The real disruption here is that trust is established through collaboration and code rather than a central authority. Dubai, a hub for innovation, aims for all visa applications, bill payments and license renewals, which account for over 100 million documents each year, to be transacted digitally using blockchain. According to Smart Dubai, adopting blockchain could save 25.1 million person-hours or $1.5 billion in savings per year for the emirate. Much of this enhanced productivity will stem from moving to a paperless government.
Also Read: Can Blockchain Reduce Ad Fraud?
Art authentication:
When it comes to selling artworks, two things are important — is it real, and do I have the authority to sell it to you? In a report, the Fine Arts Expert Institute in Geneva stated that over 50 per cent of the artworks it had examined were either forged or not attributed to the correct artist. Blockchain could change this, given the un-tamperable data record provided by the technology. The technology's ability to track and verify authenticity through timestamps on transactions and cryptographic signatures solve that problem.
Real estate:
Real estate hasn't escaped blockchain disruption either. Usually, real estate transactions are face-to-face engagements with various entities. However, this technology opened up ways to change it. Distributed ledger technologies proved helpful in almost all types of real estate activities, including money transfers, property registration and the conclusion of agreements. Information on real estate, transactions, title registration, property encumbrances and their condition can be entered into distributed ledgers accessible online and through mobile apps. Dubai Land Department, the government agency tasked with overseeing land purchases and approving real estate trades, has a blockchain-powered system to help secure financial transactions, electronically record all real estate contracts, and connect homeowners and tenants to property-related billers, such as electrical, water and telecommunications utilities. 
Logistics:
The pandemic has accelerated a digitalisation drive in the global shipping and logistics sector. Logistics companies are using blockchain to promote sustainability in the supply chain and assure consumers that they are buying ethically sourced products and as a tool to streamline transactions and speed up the flow of goods and materials. Last year, ports operator DP World joined shipping company Maersk and other peers in a blockchain platform TradeLens, jointly developed by A.P. Moller – Maersk and IBM, aimed at limiting the costly paper trail. The Dubai-based company, one of the world's biggest port operators, plans to connect its entire business, including its 82 container terminals, using blockchain technology. 
De Beers seized upon blockchain to provide evidence that their gems come from sources that don't involve insurgency funding or forced labour. Unilever, which owns tea plantations in Africa, uses the technology to improve sustainability and combat counterfeiting. 
Healthcare:
The evolving technology is providing fertile ground for experimentation, investment, and proof-of-concept testing in healthcare. Current healthcare information systems are fragmented. While growing volumes of personal healthcare data are being created by a plethora of sources – from physicians to pharmacies, laboratories to hospitals, the information remains segregated and inaccessible from outside the confines of closed and proprietary systems. This restricts the ability of a healthcare provider to operate with the complete set of patient information available in real-time to deliver optimal health outcomes.
If authorised by the patient, a single global blockchain can serve as the basis for a universal global electronic health record, offering a secure digital environment capable of storing and managing patient information in a verifiable manner.
Also Read: New AI Tool to Detect Melanoma
Banking:
Experimenting with their own private ledgers, hoping that they could streamline the transfer of stocks and financial products, banks, which serve as the storehouses and transfer hubs of value, are adopting the technology to enhance the accuracy of the financial services ecosystem. Last year, Credit Suisse partnered with US startup Paxos to use blockchain tech to settle US stock trades. JPMorgan Chase has also entered the blockchain space with the JPM Coin, which intends to facilitate transactions between institutional accounts. Other banks like Goldman Sachs and Citigroup have also experimented with blockchain.
Although blockchain use is far from mainstream in the debt market, earlier this month, the European Investment Bank announced it is adopting distributed ledger technology to sell its digital bonds. In facilitating payments and cross-border transactions, blockchain offers a secure and cheap way of sending payments that cuts down on the need for verification from third parties and beats processing time for bank transfers.
Empowering the Internet of Things:
The IoT generates a vast amount of data, and with multiple stakeholders involved, the data ownership is not always clear. Here, experts say, blockchain has the potential to help address the IoT security and scalability challenges. Apart from transparency, using blockchain to store IoT data would add another layer of security that hackers would need to bypass to get access to the network — blockchain provides a much more robust level of encryption. Also, blockchain enables fast processing of transactions and coordination among billions of connected devices, and can allow IoT companies to reduce their costs by eliminating the processing overheads related to IoT gateways  — for example, traditional protocol, hardware, or communication overhead costs.
Insurance:
Leveraging the immutability and version control aspects of the technology, the insurance industry is looking at ways blockchain can drive down costs, increase speed to market, and provide better customer experiences. For example, using a blockchain to create a single source of truth for transactions between parties can significantly drive down processing time and costs for insurance companies.
Automotive industry:
Apart from recording physical assets, such as auto parts, with a tamper-proof system, blockchain has major implications for automotive recalls, with a record of where parts have gone, from the supplier to the individual vehicle. The Mobility Open Blockchain Initiative (MOBI), a consortium that includes automakers like Ford, BMW, Honda, and GM, has been working on a vehicle and parts tracking initiative. Its Vehicle Identity Standard initiative provides 'birth certificates' for vehicles, tracing maintenance history and vehicle registration across borders in a shared ledger. Under MOBI, automakers like GM and BMW have partnered to share self-driving car data using blockchain.
As a self-driving vehicle navigates the world, the blockchain could become responsible for recording data about the details associated with the trip, including everything from information about road and infrastructure details to general traffic patterns.
Aerospace and defence:
According to Accenture, 61 per cent of aerospace and defence companies are working with blockchain to streamline parts inventory and authentication, personnel certification tracking, and more. GoDirect Trade, a unit of Honeywell Aerospace, is a marketplace using blockchain to list parts for resale. Its ledger stores maintenance and manufacturing histories for each of its parts in one location, the data then is shared with Federal Aviation Administration, thus avoiding the paperwork-heavy processes in aerospace parts reselling.
France-based aerospace and defence contractor Thales Group deploys blockchain at one of its new manufacturing sites to trace the naval equipment and other parts fabricated at the facility.
Security:
Security is feeling the force of blockchain as well. Although decentralised data storage in the cloud eliminates many of the problems of data hacks, advanced cryptography based on blockchain technologies can create virtually unhackable data encryption.
Even garbage:
Blockchain technology has undoubtedly outlived the hype. While, in industries like shipping, food and mining, blockchain has emerged as a powerful solution for tracking and validating the provenance of goods, now pilot projects are underway in Argentina, India and the US to add accountability to the recycling and waste management process with blockchain technology, which will allow both waste managers and citizens to look into garbage collection with more clarity. 
These are just some of the industries that have seen, or likely to see, significant disruption from the technology. What opportunity do you see for blockchain to improve your industry?