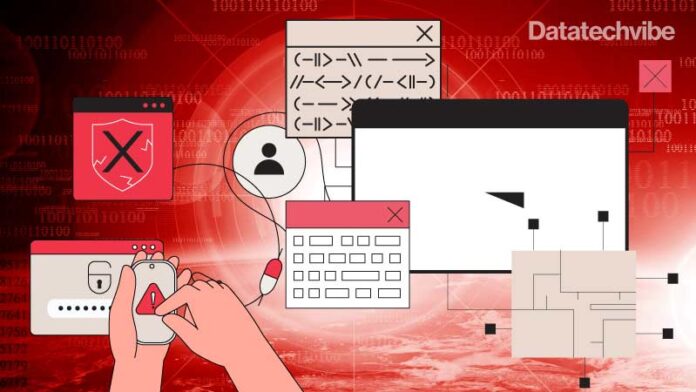 Automating threat detection and remediation with XDR can save time and effort by automatically uncovering attacks.
Security teams are short-staffed, network complexity continues to increase, and the cost of data breaches is growing. But Extended Detection and Response (XDR) offers an opportunity to reverse these trends and more.
Many organisations are implementing XDR systems, according to a recent SecBI study. XDR should be a high-security priority for their organisation, according to over 80 per cent of infosec professionals who responded to the survey.
Sixty-eight per cent of survey respondents claimed their organisations planned to deploy XDR in 2022, which supports this opinion. The above-mentioned poll results highlight the following reality: In 2022, XDR will be the driving force behind security initiatives for businesses.
There are three reasons for this.
Security skills shortage
Many organisations continue to face a cybersecurity skills deficit, according to a new analysis by the Information Systems Security Association (ISSA) and industry analyst company Enterprise Strategy Group (ESG). A greater workload (62 per cent), vacant positions (38 per cent), and worker burnout (38 per cent) are all factors contributing to the skills gap, according to the study, and the majority (95 per cent) feel the gap has not narrowed in recent years.
The problem with the skills gap is that it makes security measures more difficult for businesses. These variables combine to make it more difficult for security workers to sort through false positives and protect their businesses against actual security threats.
Low-context warnings and false positives are also causing fatigue and overburden among information security professionals. SIEM and SOAR solutions struggle to scale as businesses grow and become increasingly expensive. To forecast, prevent, and halt malicious activity, a sophisticated XDR system delivers a single investigation and response experience that correlates telemetry across distant endpoints, mobile devices, cloud platforms, and apps.
Growing network complexity
Organisations utilise various security technologies, which adds to the complexity of their environment. In fact, according to a recent Reliaquest poll, businesses utilise an average of 19 different security products, with many survey respondents doubting their efficacy.
For example, according to the survey, 85 per cent of security decision-makers are installing new technologies quicker than they can effectively employ them.
An effective XDR solution attempts to break down the data silos that attackers rely on to remain undiscovered across devices, apps, productivity suites, user identities, and cloud deployments.
Advanced XDR integrates network, device, and identity correlations for quicker, more efficient threat detection and response, as well as unlocking new predictive capabilities that will allow defenders to anticipate and stop an attacker's next move.
Rising data breach costs
According to the report, Ransomware: The True Cost to Business, the vast majority of businesses that have experienced a ransomware attack have experienced a significant business impact, including revenue loss, brand damage, unplanned workforce reductions, and business disruptions.
Furthermore, the average cost of a data breach is rising. According to the IBM Cost of a Data Breach Study 2021, the overall cost of a data breach has climbed to $4.24 million.
According to the report, it takes an average of 287 days for a company to uncover and notice a security breach. Data breaches that persist more than 200 days cost an average of $4.87 million, which is a cause for concern for businesses. In comparison, breaches discovered in less than 200 days cost $3.61 million.
By autonomously unearthing assaults and looking for malicious activities and tactics, techniques, and procedures (TTPs) utilised by attackers in real-world campaigns, a sophisticated XDR solution may save analysts both time and effort by automating threat detection and remediation.
XDR gives security professionals the whole attack story, including all associated attack aspects from the root cause across all affected computers and users, in one place. Your team will get the full context of an incident, free of false positives, allowing them to comprehend an assault and focus on what matters most quickly. This helps security teams to discover and resolve security events more quickly, minimising attacker dwell time and lowering security incident costs.
The XDR advantage
A sophisticated XDR solution enables businesses to take an operation-centric approach to security, giving them the insight they need to be confident in their security posture across all network assets, as well as the automated actions they need to stop attacks in their tracks.
Defenders should be able to forecast, identify, and respond to cyber-attacks across the company, including endpoints, networks, identities, cloud, and application workspaces, using an XDR system.
If you liked reading this, you might like our other stories
Top 5 Cybersecurity Challenges Of 2021
Can HPC-as-a-Service Aid Data Analytics?