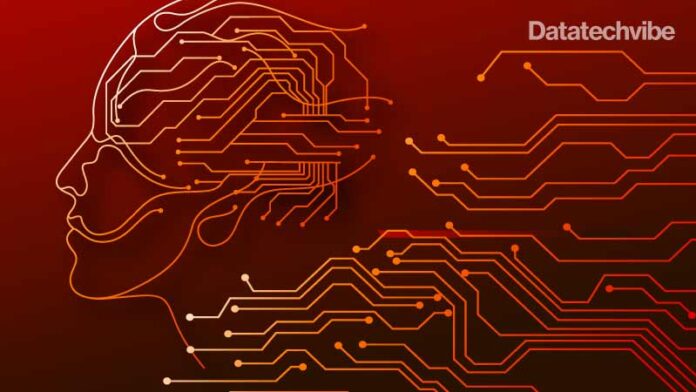 Artificial Intelligence (AI) startups are becoming prime targets for companies looking to leverage AI and machine learning (ML)-powered technology. With more companies integrating AI into their core business, AI acquisitions have increased steadily. Acquiring AI SMEs provide a competitive edge for companies in the tech-driven market globally. 
Here are the top 10 AI mergers and acquisitions of 2021. 
Microsoft acquires Suplari (July 2021)
Microsoft acquired Suplari, a startup that uses AI to analyse procurement and spending data flowing into various enterprise systems. Founded in 2016, it provides recommendations for cost savings, risk exposure, and other efficiency gaps. In addition, the software serves as an alternative to compiling data in an app such as Excel or Tableau. Suplari manages more than $180 billion in spending across millions of transactions per month. By adding Suplari's intelligence insights with the existing Microsoft Dynamics 365 capabilities, will Microsoft's customers maximise financial visibility by using AI to automate the analysis of current data and historical patterns from multiple data sources. 
WeRide acquires MoonX.AI (July 2021)
WeRide acquired MoonX.AI, an autonomous trucking startup. Established in 2018, MoonX.AI operates a fleet of more than 20 self-driving passenger vehicles and trucks, aiming at transforming the freight industry through autonomous driving technology. The company has completed open road tests and trial operations in China and over 3,00,000 kilometres of autonomous testing. Acquiring MoonX.AI helps WeRide's strategic development in autonomous driving technology, product innovation, commercial applications, and talent pool. The acquisition brings over 50 experienced engineers from MoonX.AI to join WeRide.
Also Read: Companies To Watch
Sighthound acquires Boulder AI (June 2021)
Sighthound acquired Boulder AI, an AI-enabled smart camera developer. The combination of Boulder AI hardware and Sighthound software brings the first programmable VMS to scale from the cloud to the server or the edge, turning any video stream into a network of sensors and actionable data for customers. Programmable solutions with a data-first approach and privacy-by-design ethic shift control to customers in an industry struggling with security vulnerabilities and costly closed architectures. It is expected the new platform will have 10x the compute power, reduce bandwidth, and lower costs for customers by up to 50 per cent for multi-camera installations. 
Tegria acquires KenSci (June 2021)
Tegria acquired KenSci, an AI platform with roots in Microsoft's Azure4Research program and the University of Washington. Founded in 2015, KenSci has earned recognition for its AI platform and solutions that integrate the latest descriptive and predictive analytics technology, which help healthcare organisations modernise their workflows and power a digital, data-driven, value-based healthcare system. KenSci applications are grounded in explainable AI models that help healthcare become more efficient, fair, and accountable. This acquisition will allow them to continue to support its current customer portfolio while also collaborating with its news colleagues on combined offerings for the global healthcare market.
Hewlett Packard Enterprise acquires Determined AI (June 2021)
Hewlett Packard Enterprise acquired Determined AI, a startup that delivers a robust software stack to train AI models faster, at any scale, using its open-source machine learning (ML) platform. HPE combines Determined AI's software solution with its high-performance computing (HPC) offerings to implement and train ML-powered models to provide faster and accurate insights from their data in almost every industry. Founded in 2017, Determined AI's platform helps set up, fine-tune, manage, and share workstations and clusters that run on-premises or in the cloud and speed up model training via capabilities like accelerator scheduling, advanced hyperparameter optimisation, and neural architecture search. 
Nvidia acquires DeepMap (June 2021)
Nvidia acquired DeepMap, a startup dedicated to building high-definition maps for autonomous vehicles to navigate the world safely. Founded in 2016, DeepMap's technology will bolster the mapping and localisation capabilities, ensuring autonomous vehicles know precisely where they are and where they are going. Acquiring DeepMap will extend Nvidia's mapping products, help it scale worldwide map operations and expand its complete self-driving expertise.  
Relativity acquires Text IQ (May 2021)
Relativity, a platform provider that enables legal teams to massive aggregate amounts of unstructured data, acquired Text IQ to embed AI-powered technologies deeper within its core platform. The acquisition allows Relativity to expand its reach further into the realms of compliance and data privacy. Founded in 2014, Text IQ leverages the latest in unsupervised ML, graphical modelling, social network analysis, natural language processing and deep understanding to create AI-based solutions for enterprises to manage and mitigate risks in enterprise data. Text IQ's AI-powered technology helps lower the cost and risk of legal privilege review, speed up and increase the accuracy of data breach response workflows, and quickly identify and manage personally identifiable information. 
Also Read: Who's Buying Who: Big Deals In Cybersecurity
Demand Science acquires TrustedOut (May 2021)
Demand Science acquired TrustedOut, an AI-powered content platform to enable global content and data aggregation. Founded in 2020, TrustedOut adds edge intent, content and market intelligence technology to augment further and differentiate the Demand Science solution suite. This acquisition enhanced Demand Science's demand, data, content and analytics capabilities across its platform through new firmographic data, media-validated profiles, and AI-powered predictive intent.
DataRobot acquires Zepl (May 2021)
DataRobot, a player in automated AI and ML, acquired Zepl, a cloud data science and analytics platform. DataRobot incorporated Zepl as a cloud-native, self-services notebook in its enterprise AI platform. Founded in 2011, Zepl offers a self-service data science notebook solution for data scientists to do exploratory research, code-centric work in Python R and Scala with enterprise-grade features like collaboration, versioning and security. In addition, the combination of DataRobot and Zepl will enable data scientists to code their tasks and custom models, extending the out-of-the-box capabilities.
Nuance acquires Saykara (February 2021)
Nuance Communications acquired Saykara, a startup focused on developing a mobile AI assistant to automate clinical documentation for physicians. The acquisition underscores Nuance's ongoing expansion of the market and technical capabilities in conversational AI and ambient clinical intelligence solutions that reduce clinician burnout, enhance patient experiences, and improve overall health system financial integrity. Together Nuance and Saykara plan to deliver industry-leading AI-powered solutions that address the business problems that healthcare clients and their clinicians face every day.