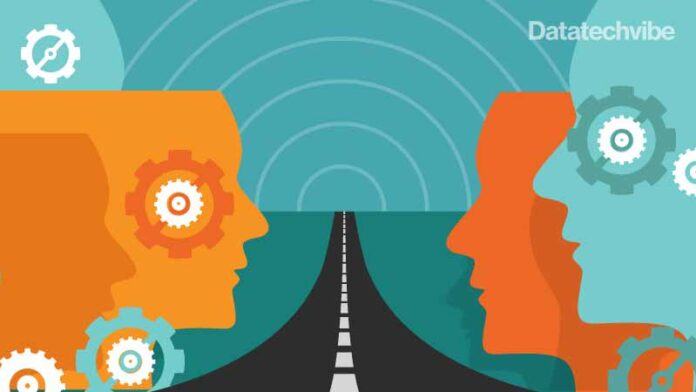 As technology continues to move faster, trends like applications architecture, Artificial intelligence and Machine Learning will be "trending" for years, as more companies are investing in AI pilots, and thinking more about microservices and containers.
How will businesses navigate technology strategies in the coming year? With all of the new tech available, making decisions can be tough.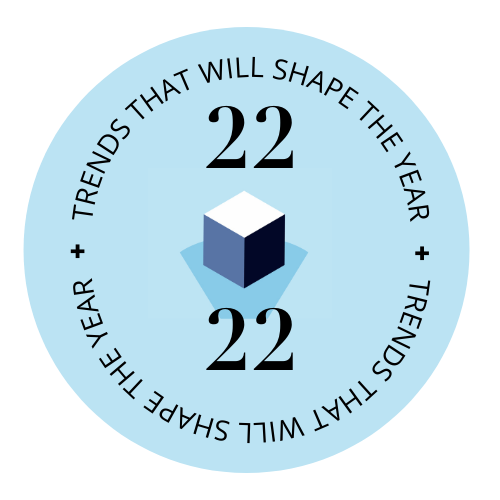 Well, different technology trends will impact different organisations in different ways. Sometimes, varying combinations will be required to compete in the business growth cycle, and CIOs, CTOs and IT leaders have to understand their organisation's strategic business objectives. Depending on the industry in which your company operates, adopting new technology is a critical step in keeping your business competitive. Here are your unmissable 22 trends for 2022 and beyond.
AI As Standard
Before 2020, every business wanted AI. In 2021, every business discovered the need for AI. In 2022, every business will deploy AI. PwC predicted that AI would have a $320 billion impact on Middle East GDP by 2030.
"Growth like this was never likely to be confined to large enterprise activity. Instead, smaller businesses moving to the cloud would dip their toes in the AI fountain.
Once they found that business intelligence, machine learning, IoT, big data, and other AI-fed technologies were viable, useful, and affordable, they would consume more," said Sid Bhatia, Regional Vice President, Middle East & Turkey, Dataiku.
New centres of excellence are being created, and adoption of AI/ML is vertically driven — some industries are piloting applications more than others. In 2022, Bhatia added, specialist AI sub-departments will be replaced with company-wide adherence to AI principles geared towards business longevity.
RansomOps Is The New Kill Chain
In 2022, we will see the more complex RansomOps attacks, which are more akin to stealthy APT-like operations, where multiple players from the larger ransomware economy are at work, each with their own specialisations.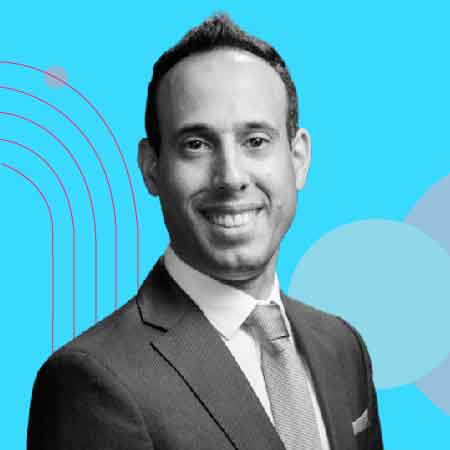 "Ransomware is not a piece of malware, but rather comprehensive ransomware operations, or RansomOps, where the execution of the ransomware itself is just the final piece of a much longer attack chain," said Lior Div, CEO and co-founder, Cybereason.
"RansomOps take a low and slow approach — infiltrating the network and spending time moving laterally and conducting reconnaissance to identify and exfiltrate valuable data. Threat actors might be in the network for days, or even weeks."
In 2022, it's important for businesses to understand how RansomOps work, Div said, and be "able to recognise Indicators of Behaviour (IOBs) that enable you to detect and stop the threat actor before the point of 'detonation' when the data is encrypted, and a ransom demand is made."
Tech Crackdown
Tech regulators in the US and Europe are reining in the power of tech giants that have grown unencumbered years, collecting data to train algorithms and build products. Even China is lashing technology giants like Alibaba and Tencent.
Experts say 2022 could be the year where big tech will finally be hit with significant new rules that will provoke major battles. The anti-trust lawsuit against Facebook (now Meta) represents a genuine threat to the social media giant. We expect more lawsuits and investigations against the tech giant.
In 2021, although a US federal court said Fortnite creator Epic Games failed to show Apple held an illegal monopoly, the firm was still ordered to loosen control over its App Store.
In the EU, we expect new laws such as the Digital Services Act (DSA) and the Digital Markets Act (DMA) that outlines specific regulations that seek to limit the power of global internet firms on the European market. Companies including Google, Apple, Amazon, Facebook and others could face hefty penalties for violating the rules. In short, more scrutiny and potential changes to the business models of tech giants.
Multicore Use Will Multiply
In 2022, multicore will be everywhere, from wearable systems and smartphones to cameras, games, automobiles, cloud servers, cloud infrastructures and exa-scale supercomputers. Multicore technology boosts speed and efficiency by including two or more central processing units (CPUs) in a single chip. It reduces the system's heat and power consumption and gives better performance with less or the same amount of energy.
Trust Will Become Table Stakes
In 2022, trust will be critical in every step, from corporate culture and operations, data management and protection to the supply chain. Technology will be a great enabler, providing visibility and ensuring that organisations are accountable — from labelling  promotional content on their websites or platforms and interacting with customers on on-demand help desks across different channels and introducing conversational interfaces to adopting explainable AI technologies. To enhance transparency, businesses will reinforce ethical and responsible practices, boost data privacy, and harden security. Most importantly, businesses must link cybersecurity, including intelligent analytics-driven SecOps, to any initiative that hopes to build digital trust.
Focus On Employee Experience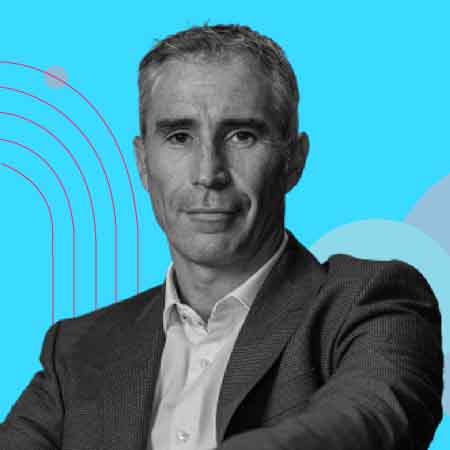 In 2022, businesses will focus on the employee experience to get the full benefit from hybrid work. "To ensure the success of hybrid work models, companies should focus on the employee experience as much as the customer experience. Those that do will prosper. Those that do not will haemorrhage talent to those that do," said By Mark Ackerman, Area VP, Middle East & Africa, ServiceNow.
Employee experience is all about how people navigate the information and solutions they need to be engaged and productive. "With one-click ease, employees should be able to interact with all functions of the business from a single pane of centralised access, while being relieved of their mundane tasks by automated workflows," added Ackerman.
The Rapid Rise Of SD-WAN
With the rising importance of applications and a cloud-first approach, microservices and APIs, and, of course, the proliferation of IoT endpoints, the multiprotocol label switching (MPLS) technique will be replaced by software-defined wide-area networks (SD-WAN). SD-WAN, which uses the internet as a backbone, makes it easy for enterprises to adopt connectivity solutions that are programmable, scalable, automated and affordable. It is therefore reasonable to assume that it will see the most immediate traction in the Middle East, as the region has stable internet services, in 2022.
With a variety of networking technologies from players like HPE, Cisco and VMware, businesses can enhance security with SD-WANs and move toward secure access service edge (SASE). Industries with branch-heavy networks and distributed users, especially financial services, retail, manufacturing and energy, will be the leaders in SD-WAN adoption.
Machine Learning For Everyone
A report by McKinsey highlights that by 2030, companies that fully absorb artificial Intelligence could double their cash flow, while companies that don't could see a 20 per cent decline. ML and AI have traditionally been seen as the domain of experts and specialists. But this isn't the way it has to be. In 2022, organisations will focus not only on making the experts more efficient but also drive machine learning capabilities into the day-to-day work for anyone who works with data.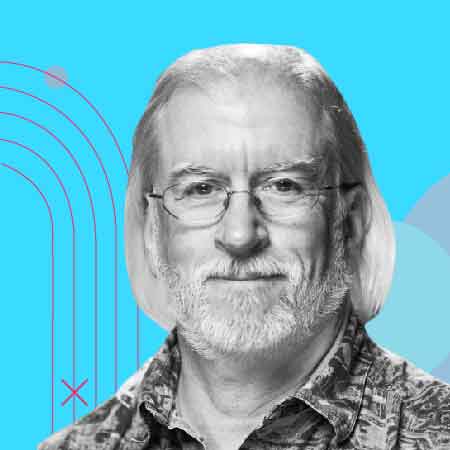 Democratisation of ML will become the trend, enabling organisations to rapidly adopt automation to better tap into real-time data. "Fuelled by accessible AutoML tools, organisations of all sizes will be able to reap the benefits of automation more cost-effectively, and without the need for as many specialised data scientists. Instead, the democratisation of ML will see the rise of citizen data scientists across the organisation," said Kent Graziano, Chief Technical Evangelist, Snowflake.
Increased Investment In Sustainable Technology
Incorporating sustainability is crucial for businesses today, as sustainable practices pay off. According to McKinsey research, companies with high ESG ratings outperform the market average in both medium and long-term earnings. It won't be a stretch to say that customers are looking more critically at a businesses' sustainability efforts before interacting with them.
In 2022, businesses will see to it that this is something they have to pay attention to on a day-to-day basis – from self-powered sensors monitoring room use and optimising parking management to plastic recycling, carbon capture and storage and energy harvesting IoT solutions. IT will also be well-positioned to support conscious decisions about how technology choices impact carbon emissions and implement effective tracking of emissions across the entire enterprise.
As-a-service Will Grow and Evolve
Adoption of as-a-Service and managed services solutions has boomed, thanks to its simplicity. A radical departure from a business model whereby companies sell a product and consider their job done. In as-a-Service, the producer retains ownership of, and responsibility for, the product throughout its entire life cycle. The customer has full use of the product for as long as is needed, paying only for when it is actually used.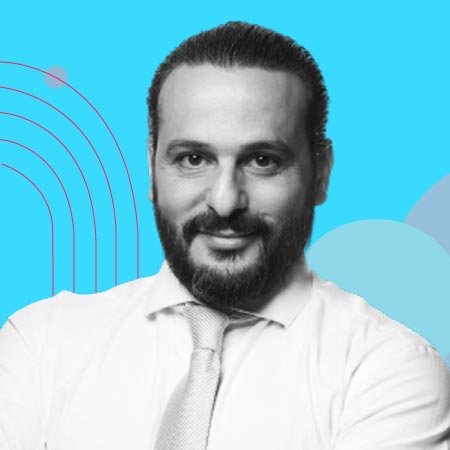 Early adopters in the channel claim that around 75 per cent of their revenue is now being driven by managed services. "This trend will continue to grow and evolve in 2022, and we will see bigger year-on-year growth in as-a-service adoption than ever before. This is being driven largely by end-users, who are asking more questions of resellers about cost efficiency, flexibility and user experience, driven by a need to be more agile following the challenges of the past two years. This is why 2022 will be the year of as-a-Service," said Samer Semaan, Channel & Alliances Manager for the Middle East at Pure Storage.
Meanwhile, APIs will accelerate innovation by unlocking marketplaces of ready-to-use solutions to solve business problems and automating manual tasks to make more time for creativity.
Adoption Of Data Protection Technologies
A massive amount of data is generated and processed every day, but thanks to privacy-enhancing computation technologies, data can be structured, managed, and protected. In 2022, these technologies will be adopted by businesses to support privacy and data protection from violations and hacker attacks. Although privacy-enhancing computation technologies are not easy to implement in most businesses, it will be an organisational goal for those that want to keep their data private under all conditions, as the absence of protection can lead to easy access to information, including social media accounts and bank accounts, and can harm the privacy of the users. Privacy-enhancing technologies make it easier and more reliable, as it encrypts data processed on third-parties hardware.
Cloud Will Dominate And Cause Tension
There's no denying that the cloud is a tremendous catalyst for innovation, providing businesses with a space to test out different techniques and technology.
But it is also a source of friction within organisations as the keen adopters and the cloud realists butt heads. These tensions will increase throughout 2022 as the CIO and CEO will rush to move everything to the cloud in an attempt not to be left behind.
"Those with a more balanced view on the cloud will find themselves at odds with the 'move everything to the cloud' mentality of the CIO and CEO. Cloud realists, who tend to be those lower down the food chain, risk being labelled non-believers and may be marginalised if they do not conform to the cloud enthusiasts' way of thinking," said Patrick Smith, CTO EMEA, Pure Storage.
Generative AI For World of Possibilities
Generative artificial intelligence (AI) will be applied more to figure out new insights about content or objects, as organisations don't have to teach the model. It can create code, target marketing, identify new products and more. As organisations try to maintain unbiased recruitment processes and researchers to provide neutral results, Generative AI can also help in identity protection by maintaining the anonymity of individuals through avatars, and create new forms of creative content, such as video, and accelerating R&D cycles in fields ranging from medicine to product creation.
The technology can also help businesses deep-dive into their data to study trends easily and beyond traditional mathematical analysis.
Growth Of Workplace Technology
With a distributed workplace, workplace technology will play a key role in 2022. More businesses will improve efficiency, expand capabilities, and refocus on growth. CTOs will work more closely with HR to implement technologies and apps for office check-in, space usage data and analytics, health protocols, employee productivity, engagement and mental health.
Artificial intelligence and machine learning are already helping organisations automate many of their functions and processes. Further, once technologies become prolific in organisations, employee roles will also evolve, and there will be a surge in skills-based hiring. If organisations can create engaged employees and utilise technologies in the right way, they can look at a growth path in 2022.
Adoption Of Container Technology
Container technology has evolved nicely and, perhaps most importantly, the major cloud vendors offer a variety of solutions here.
With IT budgets being reallocated from maintaining systems to pursuing innovation, every CIO has to be armed with a comprehensive success plan for how they will use containers and the cloud together in 2022.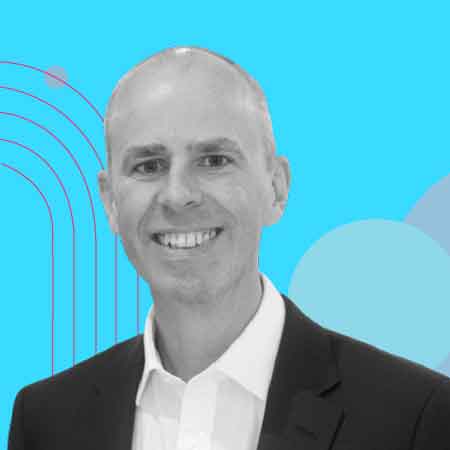 "But they need to remember that fast adoption isn't everything, the foundations need to be solid. Plans need to be forward looking and build in flexibility because change in this space is guaranteed; be it cloud provider or Kubernetes distribution or both," said Patrick Smith, CTO EMEA, Pure Storage. "Modern applications run on modern data services where Kubenetes is the foundation; enterprises want to win with data and the CIO holds the key to this."
Death Of Passwords
In 2022, passwords might become a thing of the past. As authentication security continues to evolve we can expect the decline of passwords and alternative forms of MFA to rise in popularity. We're likely to witness a gradual shift towards passwordless authentication using mobile devices, tokens, and even biometrics almost everywhere. While this eliminates the trouble of having to keep and regularly change dozens of passwords, it is much safer and less prone to hacking and phishing attacks.
5G Everywhere
As more and more consumer devices have become cellular-capable, new use cases have become available to companies that previously faced the daunting cost of proprietary hardware and connectivity for their mobile solutions.
The launch of 5G in the Middle East region promises even more use cases, as the technology solves lingering latency issues.
But the connectivity boon allows a merging of cloud, IoT and potentially sensitive back-office data. And all components of 5G may not be entirely secure, given the range of hardware involved.
Supply-Chain Attacks Will Evolve
Supply chain attacks, such as the one used against Kaseya this year, show signs of maturing. While acknowledging that they are a relatively uncommon approach, a recent report by Abu Dhabi's Digital14 identifies supply-chain attacks as one of the top threats faced by UAE organisations.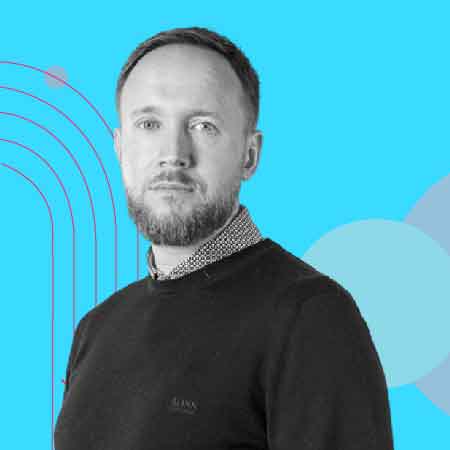 "In 2022, we should watch out for an expansion in scope and sophistication, with third-party solutions and well-known development practices being leveraged by attackers," said John Hathaway, regional vice president, iMEA at BeyondTrust.
Organisations need to include third-party supply chain breaches in their incident response plans and plan for a public and private response, just in case they become an inadvertent victim for a licenced solution.
Responsible AI To Get The Spotlight
The benefits of smart technologies have become apparent, but the growing importance of ESG issues will have a direct impact on the level of scrutiny brought upon AI solutions.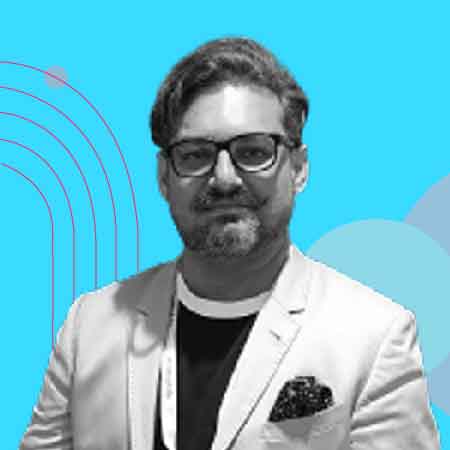 "Organisations that use AI may have new confidence in its efficacy, but regional governments anxious to build sustainable futures can be expected to call for innovation that benefits a wide range of people," said Sid Bhatia, Regional Vice President, Middle East & Turkey, Dataiku. Where governments opt not to step in directly, there is still the self-regulatory side of AI to consider. "ESG emerged so strongly recently because the bottom line is no longer the only concern in the boardroom. Individuals, either as consumers or as employees, are watching AI carefully. If it serves them and their communities, it will be well received. If not, then expect a backlash that could be more costly than any penalty imposed by a government regulator," added Bhatia.
More than ever, it has become necessary for businesses to build diverse teams that unite disparate viewpoints that can form a strong foundation for AI governance, in an age when consumers expect social responsibility.
Get Ready For More Low Code

The UAE government launched the National Program for Coders to train 100,000 software professionals, some of whom will go on to create 1,000 digital businesses. Facebook, Google, Microsoft, and other giants are involved, and annual investment in tech startups is expected to rise to more than $1 billion.
Initiatives like this are ambitious but achievable through the citizen developer. "These non-technical domain experts build digital solutions using low-code development platforms (LCDP). A wide range of digital workflows are open to them, and they can plug skill gaps with a lot less training than software developers get," said Mark Ackerman, Area VP, Middle East & Africa, ServiceNow. "Their business knowledge means they can identify more problems, and LCDPs allow them to — under appropriate governance frameworks — deploy value-adding solutions very quickly."
Meanwhile, technical staff can engage in innovation of their own, creating an environment significantly more agile than the one it replaces.
Bridging Kubernetes Knowledge Gap
As different storage solutions and technologies evolve, it will be essential the channel keeps pace with what they are selling and the benefits they will bring to customers' businesses. As the rewards of using containers to develop cloud-native applications, and leveraging Kubernetes to manage those containers becomes clear, 2022 will be the year that channel leadership must step up and ensure that their teams understand the containers' opportunity.
According to Samer Semaan, Channel & Alliances Manager for the Middle East at Pure Storage, today upwards of 90 per cent of new applications are developed in containers, and it is undoubtedly the technology of the future.
"However, I'd say too many resellers do not yet truly understand the benefits containers can bring to their business and crucially, their customers. In 2022, there must be a concerted effort to educate channel teams at the highest level and build more concrete use cases and real-life examples which demonstrate the value containers deliver. The technology is only growing, and channel teams who don't invest in training and education today will not last long."
Experimentation In Data Science
Although data science has suffered the same prediction-disappointment cycle as AI, there are now strong indicators that experimentation is yielding results, and results are building confidence. As organisations build their AI cultures and become more efficient in their governance, more data science projects will be launched. According to Sid Bhatia, Regional Vice President, Middle East & Turkey, Dataiku, as this happens, we can expect governance to play an important role in risk-based assessment of new use cases, especially if they fall outside the comfort areas of existing projects. "If a stakeholder were advocating for a project where the required data was missing or incomplete, this could indicate a high probability of failure and would therefore need to be tightly managed."
"Understanding one's own processes and modelling them accurately will be key to the success of these next-step ventures. But the potential value of successful outcomes will be too great to ignore, so expect to see a lot more experimentation in 2022," added Bhatia.
If you liked reading this, you might like our other stories
For Hybrid Cloud, Containers Come To The Rescue 
Is Security Key To Your Cloud-Native Strategy?