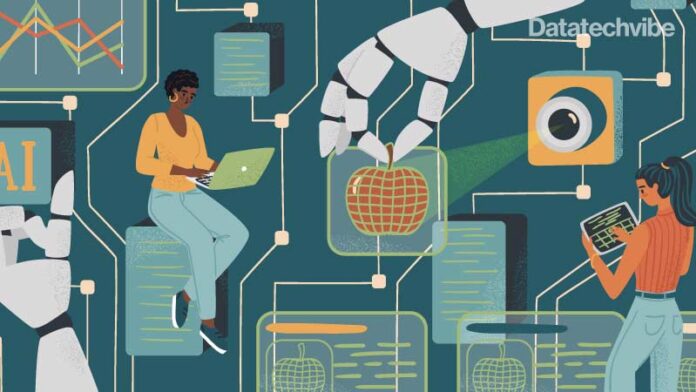 On the occasion of
International Women's Day 2023,
Datatechvibe asked women in leading business and technology roles for advice on how to drive a career in enterprise tech – full steam ahead
The technology industry is one of the fastest-growing sectors, and like a clock — it just never stops. In this fast-evolving domain, it is essential for people to keep up and adapt quickly. With International Women's Day around the corner, we spoke to women leaders across technology and analytics on advice for women starting out on their tech careers. 
Here's what the technology leaders have to say;
Dharani Karthikeyan, Vice President, Head of Engineering for Analytics at SAP
Women should go full steam on maximising their learning of technology. The beauty of the tech space is that it is evolving rapidly, giving ample opportunity for innovation. 
Instead of holding themselves back, women should fully thrust themselves into the tech, get their hands dirty, and learn constantly. It helps to understand how customers use a certain technology and empathise with the end users. With the world moving towards a data-driven decision-making culture, Data and analytics is a great career choice. A lot of innovation and technology is happening in this domain, which allows women to pick and choose the ones of interest.
Heidi Bullock, CMO at Tealium
The advice I would offer to women entering technology careers would include the following:
Ask for feedback, and remember it's not personal. You will grow much more in your career if you view feedback as a gift.

Make your points with data.

Observe successful people. Understand what they do differently.

Provide solutions, not problems. Your leaders know the problems – they need help resolving them.

Communicate seven times, seven ways. Never assume other teams saw the email – be sure they are clear on what you are doing.
Michelle Ngome, Inclusive Marketing Consultant at Line 25 Consulting
I would encourage women to continue their education. We often think we can stop when we get a degree, but that's really just the beginning. Find a mentor or a sponsor who can guide you on getting the right certifications to help you navigate your career journey.
Deepika Kaushal, Head of Everyday AI & Digital Analytics at Piramal Finance 
It is challenging to stay relevant, what with the fast-evolving nature of the tech sector. Women must be ready for the changing times ahead.
Sabrina Kraft, eCommerce Consultant, The Most Influential Marketing Leader Awardee
For women, it is well suited to play to their strengths. Every person has their strengths and weaknesses. It's about building on your strengths until you reach excellence – this leads to one being unattainable for this one thing and having a real competitive advantage.
Sue Azari, Industry Lead – eCommerce at AppsFlyer
You have a big part to play in shaping the future of our society since tech in all its forms has become a crucial part of our lives. Look at the career paths of people who inspire you (both men and women). What and where did they study? What qualifications do they have? What was their first job? What types of roles did they have? What companies have they worked for? You don't have to replicate this, but it's a good inspiration. 
Building a network is vital for future job prospects, you can do this online through LinkedIn or in-person events. You don't necessarily need a mentor, you can forge your path. Be fearless and confident, and keep knocking on doors until you find the right opportunity. And always stay curious! Ask lots of questions and stay up-to-date with what is happening in the industry. You would be surprised at how many people don't do this, and it will make you stand out.
Fionnuala Morris, Vice President & Managing Director at Kyndryl Gulf, Levant & Pakistan
Be yourself; show up daily being authentic in your actions. Your superpower as a woman is what will make you shine.