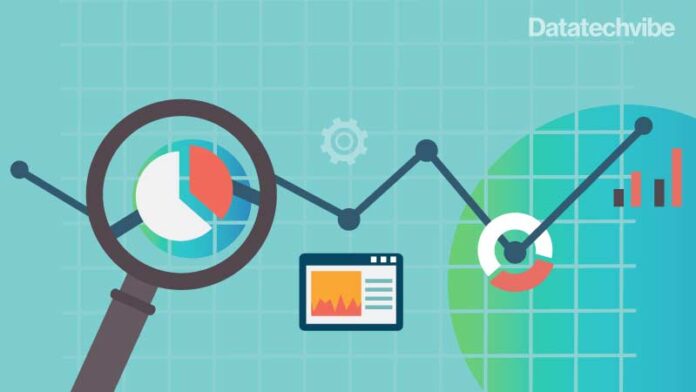 Datatechvibe asked global data leaders how best to measure business effectiveness of digital transformation efforts.
The most important digital metrics to track include return on digital investments, employee productivity, adoption, digital reliability, cost-benefit ratio, active users, and revenue from digital. 
The nature of digital experiences is that consumer expectations and the way businesses design products or deliver services are constantly changing. What are the signs that transformation initiatives are working, and investments in digital projects are paying off?
Data leaders across the globe share a common challenge – measuring the effectiveness of digital transformations on the organisation, or impact on the business goals. For example, simply getting projects off the drawing board doesn't guarantee that the organisation is increasing revenue, profitability, market share, efficiency, or building a competitive advantage. 
Relevant key performance indicators (KPIs) shift to adjust to market conditions and company needs. This means that the metrics a team used to measure success in the previous year may not be the right view about the state of your digital transformation journey today. 
Datatechvibe spoke to data experts to understand how they are using data and analytics to measure the effectiveness of digital transformation efforts in enterprise. Here is what they had to say; 
Billy Odera, Chief Data Officer at Jubilee Insurance
Measuring digital transformation success has always been a challenge. Data leaders should measure business value metrics that demonstrate the digital transformation is running and supporting the business outcomes. Any business will always focus on the below items:
Increase revenue

Reduce cost

Manage risk



You should then measure how your digital transformation is impacting the above item.
Esther Munyi, Chief Data & Analytics Officer at Sasfin Bank
Data and analytics can play a key role in digital transformation for any organisation. There is no one-size fits all approach or solution to successfully becoming a digitally transformed organisation, this is because markets are constantly changing, and there are always new emergent technologies that offer organisations so many potential options. Data and analytics can be key enablers in ensuring that organisations make informed decisions in the direction to take.
In the digital era, consumers are leaving digital trails all the time. This data trail can be studied to understand consumer behaviours and sentiments better to determine if the digital offerings meet their ever-changing needs. This can also create a competitive advantage, ensuring businesses are always ahead of the curve by addressing potential customer dissatisfaction and improving the customer experience.
Data can also help organisations identify business processes that are time-consuming, resource-intensive or efficient. These processes can be automated to allow businesses to focus on more important and impactful tasks.
Hartnell Ndungi, Chief Data Officer at Absa Group
Data is at the core of every digital transformation strategy, so it's no surprise that data leaders are increasingly being called upon to support digital programmes and measure transformation effectiveness. Assessing your transformation journey requires a digital maturity model, of which consultants around the world offer a dozen. 
Most models are organised into five stages, from the least mature to a stable digital maturity. To effectively measure the success of digital initiatives, it's important to establish measurable KPIs, data-driven metrics, and relevant dashboards to showcase the business's stepwise growth from digital use cases and performance against targets. The most important digital metrics to track include return on digital investments, employee productivity, adoption, digital reliability, cost-benefit ratio, active users, and revenue from digital.
Kulani Likotsi, Head of Data Management and Data Governance at Standard Bank South Africa
To have measurable success in digital transformation, leaders must clearly understand the company's business strategic objectives, and data-driven insights and AI-enabled business solutions should support decisions. Enhancing agility and speed of execution in business is integral to achieving this success, as is ensuring that customer experience is improved and digital investment returns are positive. To do so, businesses must implement enhanced processes that meet digital transformation requirements and reliable supporting technology.
Olamide Jolaoso, Head of Data Analytics at Wema Bank
First, data leaders must create or oversee a data strategy outlining how data will be collected, processed, and reported. The approach also contains data governance policies, the necessary data architecture, and data quality standards. Data maturity and employee technology adoption are other methods for measuring the success of digital transformation in a business. Enterprise-wide surveys can also be used to track how employees are embracing digital transformation in their job functions.
Yomi Ibosiola, Chief Data and Analytics Officer at Union Bank of Nigeria
Over the period of 2019 to 2021, the bank underwent a three-year digital transformation cycle sponsored by the CEO. A council was established to oversee the journey and guide the delivery team's multiple initiatives. This council quickly established data-driven metrics for measuring the success of the initiatives and the overall transformation agenda. I was responsible for regularly reporting on these metrics, which helped identify progress made and determine the needed support. The metrics measured included cost-benefit analysis, return on digital investments, customer experience metrics, employee productivity, adoption and performance metrics, platform reliability and availability, percentage of cloud deployments, percentage of AI-enabled businesses, revenue from digital technology, and data quality index.
Conclusion
Measuring the success of digital initiatives and transformation processes is critical for businesses to ensure that their digital investments yield the desired results. It can also help identify friction points that may be hindering adoption. A data roadmap can ensure that data collection, processing and governance strategies are in place to ensure the data is suitable for digital transformation goals.
Velocity — Data and Analytics Summit took place on 7-8 March 2023 in Johannesburg, South Africa.