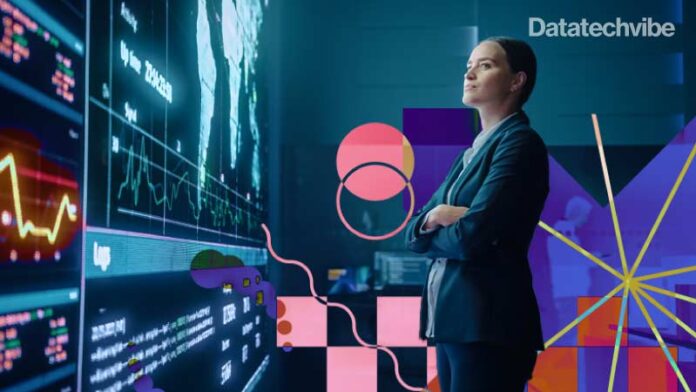 Industry veterans at Velocity's Data and Analytics Summit will share experiences on the challenges and opportunities for an emerging data market like South Africa and how leaders can stay one step ahead
Data has become an increasingly important tool for businesses in South Africa. As data leaders, professionals are confronted with the challenge of collecting, processing and analysing data to make decisions that can improve business outcomes. South Africa is lagging behind in terms of data collection, processing, and analysis compared to other countries. This presents a unique set of challenges for data leaders in the country. The lack of data-driven decisions, the lack of access to data-driven technologies and the lack of data literacy are all major obstacles that data leaders must face. Despite these challenges, data leaders in South Africa have the potential to make a significant impact on business outcomes by leveraging data to make informed decisions.
There are many key challenges for data and analytics to be used in South Africa, including;
Data security and privacy
With internet penetration rates growing in South Africa, the amount of data collected and shared rapidly increases. This poses the challenge of ensuring that this data is properly secured and protected from malicious actors. Additionally, data privacy laws need to be implemented to ensure that personal data is kept confidential and secure.
Data security and privacy are of great importance in the region, where the Protection of Personal Information Act (POPI) is in place to ensure all citizens' data is kept safe and secure and their privacy is respected. Companies must comply with the act, which requires organisations to take appropriate technical, physical and organisational measures to protect personal information from any unauthorised or accidental access, alteration, destruction or disclosure. Furthermore, the act also requires that personal information is only collected, used and disclosed for specific, explicitly stated, and lawful purposes.
Lack of skilled data analysts
The region needs more skilled data analysts, with the demand for these professionals far outstripping the number of qualified individuals. This has created a gap in the market, and many companies need help finding data analysts with the required skills and expertise. As a result, companies are having to outsource their data analysis needs to other countries, which can be costly and time-consuming. This is creating a strain on businesses and is having a negative impact on the economy.
Accessibility of data
South Africa has made significant strides in improving the accessibility of data over the past decade. The Open Data Initiative was launched in 2019 to ensure that citizens have access to high-quality and timely data on public services and resources. The Open Data Portal provides access to thousands of datasets and makes it easier for citizens to access health, education, and infrastructure information. In addition, the South African government has committed to strengthening data protection and privacy laws to ensure that personal data is secure and protected. The country is also working to ensure that all citizens have access to technology and broadband to access and use data in their everyday lives.
Conclusion
The potential for further growth in the field of data and analytics in South Africa is immense. With the country's strong pool of talented and educated individuals, a well-established infrastructure, and the government's commitment to supporting the sector, South Africa is well-positioned to become a major player in this field. Rapid technological development and data availability have created a high demand for experienced data analysts and experts.
The government's initiatives, such as the South African Data and Analytics Hub and the South African Data Strategy, further enhance the prospects for this sector.
When we asked Celina Lee, CEO and Co-Founder of Zindi, what is the potential for further growth in the future, she said, "In a world where ChatGPT and generative AI models are apparently able to do almost anything, it is becoming clear that companies cannot afford not to incorporate data science and machine learning into every aspect of their operations. If you haven't done so yet, your competitors are doing so already,".
Additionally, she highlights that innovation and creativity have become even more important in this rapidly-evolving world. Lee emphasises that community-driven innovation is the key to success for companies, as they should look outward for fresh perspectives and ideas. In her opinion, this is especially true for African countries, where the potential of the motivated and talented crowd has yet to be fully realised.
To know more about how you can grow the data-driven business, register for the region's only Data and Analytics summit – Velocity, taking place on 7-8 March 2023.
If you liked reading this, you might like our other stories
Look Who's Speaking At South Africa's Biggest Data And Analytics Summit
How Can Enterprises Judge Their Privacy Maturity?