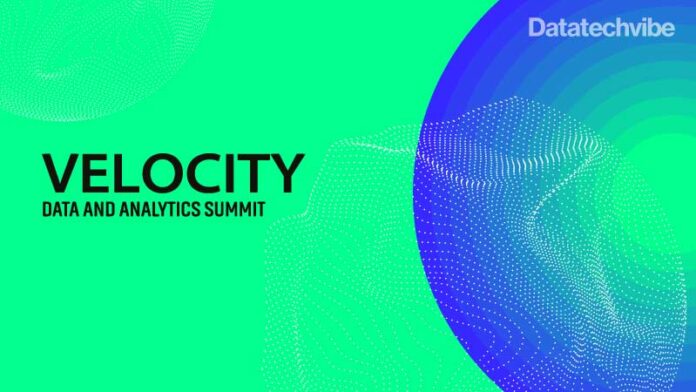 The Velocity – Data and Analytics summit will take place in person on 7-8 March 2023 in Johannesburg, South Africa.
In the fourth edition of the Data and Analytics summit, Velocity will bring together data leaders to discuss the latest trends and challenges in the enterprise.
Here is the impressive line-up of speakers…
Billy Odera, Chief Data Officer at Jubilee Insurance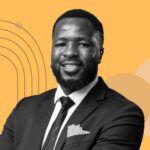 Billy Odera is the Chief Data Officer at Jubilee Insurance. He uses data to solve problems, deliver insights and drive business growth. He shares extensive experience in the data and analytics field. He has worked in various industries, including technology, banking and insurance. He collaborates with local and regional executives to develop data strategies and map insights to outcomes. His domain expertise involves enterprise data management, data strategy, data governance, data ethics, data science, digital transformation and change management. Previously, he held a data lead role at NCBA Group and Commercial Bank of Africa.
Christopher Williams, Chief Data and Analytics Officer at FirstRand Bank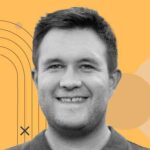 Christopher Williams is an executive with more than ten years of leadership experience in data and analytics. Currently, he occupies the role of Chief Data and Analytics Officer within FirstRand Bank, focusing on people data and Human Capital across its operations and subsidiaries globally. He started his career within Deloitte Consulting as an SAP configuration consultant, after which he changed his focus towards Human Capital and Strategy & Innovation consulting.
After his tenure at Deloitte, he moved to First National Bank, where he was appointed Head of People Analytics in 2012. Williams was responsible for implementing numerous innovative HC-related data products in this role, including an employee-based human capital recommender system and several robust machine learning and statistical models to mitigate business risks and other people matters. In 2020, he was appointed to the CDAO for the Human Capital role across all FirstRand entities. He has focussed extensively on information management and data engineering and conceptualising, developing, and implementing a bespoke HC data product strategy.
Esther Munyi, Chief Data and Analytics Officer at Sasfin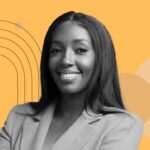 Esther Munyi is Chief Data and Analytics Officer at Sasfin. She has a decorated professional career spanning over 15 years and has been part of many successful solution implementations for companies in multiple industries. Munyi worked as Head of Data Services at Sasfin. Earlier to this, she held a Senior Manager position at IQ Business before joining Sasfin.
She has accumulated expertise in business intelligence, data engineering, business analysis, process re-engineering, and data analytics. She considers herself a curious person with a passion for data and people. Data is an indispensable commodity that offers facts, yet one can tell a story. When you give people information that they didn't have, it changes how they engage with each other and the world, she says.
Hartnell Ndungi, Chief Data Officer at Absa Kenya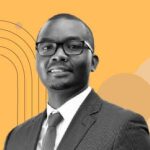 Hartnell Ndungi is the Chief Data Officer at Absa Kenya, where he leads the Data Science, Data Governance, Business Intelligence and Analytics teams. He was the first Chief Data Officer in the East & Central Africa Region. His speciality is in the banking and financial services sector, where he has been able to master the development and execution of crucial data & digital strategies for large financial institutions. He was previously a senior data consultant providing advisory and analytics services to governments, banks, insurance firms and telcos. He has also led and set up data teams for top banks in the region.
Ndungi holds a Master of Science in Analytics from Georgia Institute of Technology, an Executive Data Science specialisation from Johns Hopkins University, an Executive Training from IMD University, a Bachelor in Electrical and Electronics Engineering and multiple certifications in Digital Transformation and Data Analytics.
With a deep understanding of artificial intelligence, digital transformation, IoT, data management, business intelligence, machine learning and governance, he seeks to ensure that organisations can set up dynamic data teams, understand the data they hold, harness actionable insights and deliver critical use cases encompassing profitability, operational efficiency, growth and transformation.
Previously, Ndungi held the role of Head of Data and Analytics and Business Intelligence at the Co-operative Bank of Kenya.
Kulani Likotsi, Head of Data Management and Data Governance – Credit at Standard Bank South Africa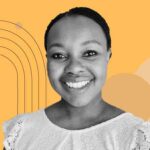 Kulani Likotsi is the Head of Data Management and Data Governance – Credit at Standard Bank South Africa. She describes herself as a data thought leader. She loves to explore new innovative solutions to unlock business value and drive organisational excellence. Her passion for people helps her team to accomplish organisational successes.
Her career has spanned across insurance, oil & gas and financial services.
She has over 16 years of data industry experience and is involved in mentorship programmes, championing a culture of data excellence within the organisation.
Mike Bugembe, Best Selling Author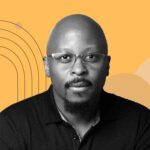 Mike Bugembe is a best-selling author, international speaker and AI evangelist on a mission to help professionals see and understand data. He has worked with organisations across various industries as a consultant, trainer and executive advisor. He is passionate about all things digital, data and AI but is most excited about how AI can solve our many social problems. He is most well-known for his work on using AI to solve generosity and charitable giving, developing algorithms that raised millions for charitable causes. With his work, he has quickly gained recognition as one of the UK's top digital masters, has won several awards, and has been named one of the most influential people in the data-driven industry.
Nollie Maoto, Chief Data and Analytics Officer at First National Bank South Africa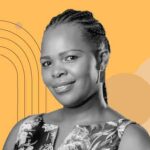 Nollie Maoto is Chief Data and Analytics Officer at FNB (First National Bank) South Africa within the merchant services business unit. She has a significant profile and responsibilities outside of FNB within the data and analytics community in South Africa, Africa and internationally. She is a CDO Magazine's editorial board member.
She was selected as one of the Global Top 100 Data & Analytics Leaders for 2022, one of the CDO Global Data Power Women 2022, and one of the World's Leading Enterprise Data Leaders for 2022. Maoto won the Data Analytics Leader 2022 in South Africa and the coveted Finnovex Chief Data Officer of the Year 2022 award.
Olamide Jolaoso, Head of Data Analytics at Wema Bank Plc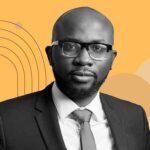 Olamide Jolaoso is the Head of Data Analytics at Wema Bank Plc, focusing on adopting artificial intelligence and machine learning to solve business problems. He leads the data function at the bank, including data management, governance, and data engineering.
Jolaoso is a strong communicator and translator and leverages his banking experience to connect business objectives to possible AI solutions. His expertise centres on using domain business knowledge to develop applicable solutions with data science and analytics. He holds an engineering degree from the Obafemi Awolowo University Ile-Ife and an MBA from the Lagos State University.
Jolaoso has earlier worked in a similar capacity at Sterling Bank Plc.
Theo Groenewald, Head of Data Management at Discovery Holdings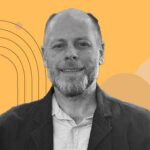 Discovery builds data products using the framework of data services for stakeholders across the Discovery Group. Theo Groenewald is responsible for defining and driving group data strategy.
He has been with Discovery for 21 years and was initially a part of the CRM development team responsible for building and maintaining Discovery's in-house tooling.
Technology is a strong enabler to enhance the human experience, and Groenewald is passionate about leveraging data within technology in pursuit of human-centred design.
Vukosi Sambo, Executive – Head of Data Solutions Insights at Afrocentric Group (Medscheme)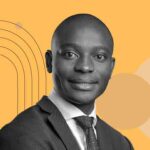 Vukosi Sambo is an experienced executive and renowned keynote speaker with extensive experience in healthcare, financial services, FMCG and market research. He is a specialist in data science, AI and ML digital strategies, cloud computing and security, risk management, business architecture, and operations management.
Sambo currently serves as the Executive – Head of Data Solutions Insights at Afrocentric Group (Medscheme), the leading South African health insurer with 3.8 million lives under administration. He also serves on several global advisory boards in data, technology and information security, like the Board for Corinium Global Intelligence Group Business of Data, a thought leadership forum for global data executives focused on curating content articles, conferences, and podcasts for the data analytics community.
Yomi Ibosiola, Chief Data and Analytics Officer at Union Bank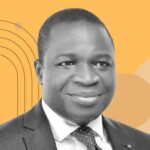 Yomi Ibosiola is responsible for the overall ownership of the strategies for delivering insights across the business. He leads a team that leverages data to realise the corporate vision of creating a more straightforward, innovative bank.
He believes that every industry is affected by data and the leapfrog capability it brings. He consistently explores ways to use analytics and digital solutions to deliver new value to transform business operations and customer experience. With a background primarily in consulting, Ibsiola is skilful in identifying and translating business goals into technology solutions and vice versa. He focuses on reshaping and enabling business strategy by leveraging data and analytical insights. He is a subject matter expert on innovation, digital transformation, and industry 4.0 (4IR).
Previously, he worked as Associate Director at PwC and Deloitte.
Zjaen Coetzee, Data Office Head at Telkom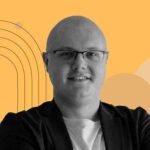 Zjaen Coetzee is an award-winning Data Specialist (2017 Standard Bank Rising Star Award ICT) named in the 2020 Global Top 100 Innovators in Data and Analytics and the CDO Magazine's world's leading enterprise data leaders 2022 list. He holds formal business and IT qualifications and over 12 years of experience in data management and governance practices. He has a passion for strategy, delivery and maturing the CDO role. He has experience in analytics, data governance, data science, ai applications, data strategy, data maturity and data literacy.
To learn more about this upcoming event, visit: Velocity – Data and Analytics Summit