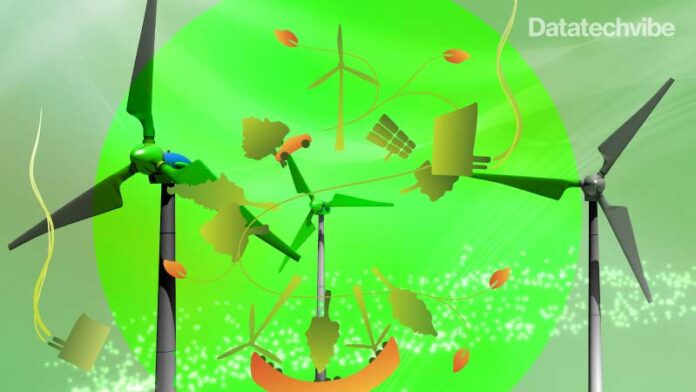 As the world catches on to the importance of energy storage, electric vehicles, rapid charging, hydrogen, carbon neutrality, and a host of other clean energy areas, technologies are emerging to support these at an unprecedented rate.
Indeed, the Cleantech sector has experienced exponential growth of almost 4,000 per cent in just seven years, resulting in a recruitment drive of unprecedented proportions.
100 Million Jobs Needed In Cleantech
Nor is this growth slowing. Rather, it's estimated that up to 100 million jobs will need to be filled to achieve the stringent net zero targets that have been set by countries the world over; this will drive growth in the market to a projected global value of around $2 trillion by 2030.
The US Doing What Is Required
Governments like President Biden in the US are doing their best to support these advancements – or at least what they think is their best. He's at least trying to move in the right direction with a three-pronged approach, detailed here and summarised as follows:
Accelerate domestic production of clean energy technologies, including solar panel parts
Spurring additional domestic solar manufacturing
As domestic manufacturing rapidly scales up
Note the common theme running through these 'actions'; they all rely on manufacturing. Yet the number of jobs in manufacturing has dropped by 60 per cent since the 1990s, thanks to automation across the sector. So, while we need more people to fill roles, the world has changed and our direction of travel with it.
Workforce Needed
We faced a similar issue at the beginning of the industrial revolution when the workforce moved from farms to factories . But, whereas a shift to machines resulted in unemployment for those who didn't have the right skills, it won't cut it for the workforce to not have the necessary skills this time around. Rather, a mass inflow of manpower is now needed to power the transition away from energy production that is accelerating climate change and damaging our world.
What technological skills are need?
So, how will the modern workforce cope with these surges in technological and manufacturing needs? Unfortunately, we don't know yet, but as things stand, the knowledge simply doesn't exist. A huge upskilling is needed if we're to hit targets.
This is a complicated road and so far we've only managed to kick the can down it. At some point, though, we're going to run out of the road! Indeed, change will only come with mobility. And a great deal of mobility is needed to facilitate a great deal of change. The industrial revolution changed our working methods, making us more efficient and productive; the 'clean revolution' needs to make us more sustainable, cleaner and greener.
Retraining The Existing Workforce
For this to be achieved, we need to relocalise supply chains and we need investment in manufacturing to retrain the workforce's skills. In the example of Biden's recent investment, it remains to be seen whether the three areas highlighted are where funding should go. Rather, some of the millions that governments are committing should be going to subsidise education. Companies are feeling the financial pressures of training and upskilling their staff; this support would ease the burden. It would also set a precedent for organisations to be more willing to look at the talent in ancillary industries.
Companies and Governments Have responsibility
But the onus doesn't just lie with governments; companies have a responsibility too. There's a reticence to adapt because of the associated costs, but its only through investment in training that we'll see the necessary results.
So, who should act? Governments or companies? Which comes first, the chicken or the egg? In this case, at the same time – the health of the world we live in depends on both sides acting and acting now.
If you liked reading this, you might like our other stories
Cleantech Champions To Watch
How Cleantech Is Helping Organisations Reduce Climate Footprint