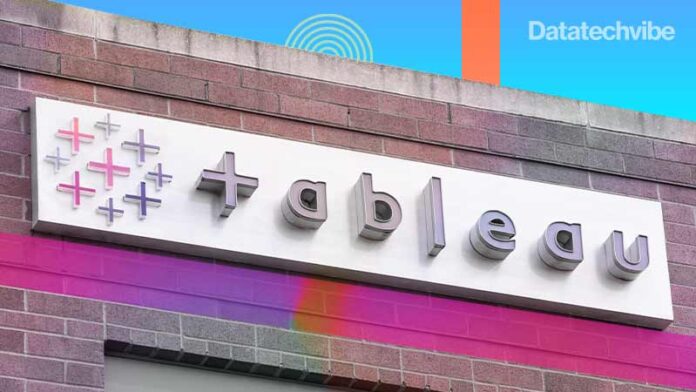 Tableau is on a roll in a space that big-name competitors like Microsoft and Google dominate
Data analytics has come a long way in a relatively short time. No longer limited to big companies, the use of analytics is now widespread, and companies are capitalising on this technology in several ways. Much of this has been made possible by companies like Tableau Software, making it easy to see and understand data and scrubbing big data for insights.
Born out of Stanford University in 2003, with an office in the back of a failing dotcom company, data visualisation company Tableau has made enormous strides since it got series A funding and its first OEM contract with the database company Hyperion in 2004. Founded by Christian Chabot, Chris Stolte, and Pat Hanrahan, growth started in 2005 — doubling in size every year until 2015. Tableau had its initial public offering on the New York Stock Exchange with the ticker DATA in 2013. The importance of analytics and data visualisation didn't go unnoticed, and, in 2019, Salesforce acquired Tableau for $15.7 billion.
"Tableau is an extraordinary company, with an amazing product and team and an incredibly passionate community. Together we can transform the way people understand not only their customers but their whole world — delivering powerful AI-driven insights across all types of data and use cases for people of every skill level," said Marc Benioff, co-CEO at Salesforce, when the company acquired Tableau three years ago.
As part of Salesforce, Tableau's revenue was $1.95 billion in the fiscal year ended January, up 26 per cent from the $1.54 billion revenue that Salesforce reported for Tableau in the prior year.
At its recent annual conference, Tableau showed new technologies, including a storytelling feature that automatically explains data from Tableau dashboards in plain language and integrations with Salesforce's Einstein AI technology.
Calling the Salesforce combination "an accelerant," Mark Nelson, the Tableau president and CEO, said the company now has a wider reach and can introduce new features faster.
What's on the table?
It all started with the core innovation in Stolte's prototype, a domain-specific language called VizQL that combined query and visual data encoding. VizQL was fundamental to Tableau's success and much of Tableau's subsequent innovation. The prototype could connect to multiple data sources simultaneously — a precursor to Tableau's investments in data federation.
Today, it helps companies better understand real-time data through data management processes, offers a visual analytics platform to use data analysis for solving complicated problems, and can be deployed in the cloud, on-premises, and integrated with Salesforce CRM.
Its software products include Tableau Desktop, Tableau Server, and Tableau Public, serving various industries, including financial services, healthcare, manufacturing and technology, media and entertainment, and retail and consumer industries.
It transforms data into actionable insights, easily connects to data stored anywhere and in any format, and quickly performs ad hoc analyses revealing hidden opportunities. Users can drag and drop to create interactive dashboards with advanced visual analytics.
Tableau has over 16 per cent market share in the data visualisation market.
In May, at its annual conference, the data visualisation company showed a new storytelling feature that automatically explains data from Tableau dashboards in plain language. The company plans to integrate Salesforce's Einstein AI capabilities into its software to generate predictions from data directly inside Tableau workbooks. Revamping its online offering, the company launched Tableau Cloud as the new version of Tableau Online, an ongoing work to integrate its analytical platform with cloud applications from parent company Salesforce.
Like other data analytics software developers, Tableau is seeing increasing demand for cloud-based data analysis capabilities – 70 per cent of new customers are choosing the fully hosted Tableau Cloud over on-premises or hybrid deployments.
Tableau and Salesforce are also planning to offer an enterprise cloud software bundle that will link Tableau Cloud with Slack, the online collaboration application that Salesforce acquired last July.
Competing with products including Microsoft's PowerBI, Google Data Studio, Qlik, Dataiku, and offerings from other data visualisation and business intelligence technology vendors, Tableau customers include Southwest Airlines, IBM, Nissan, Lufthansa, Verizon, Lenovo, Red Hat, and Henkel, among many others.
Recently, to jumpstart data analysis to answer questions and get actionable data quickly, the company added Tableau Accelerators. Formerly called Dashboard Starters, Accelerators are expert-built dashboards that help users dive into problem-solving and create robust visualisations in minutes.
These ready-to-use dashboards and workbooks help bring analytics to your line of business, vertical, or sector. For example, in healthcare, it has added Accelerators that help you dig into metrics like patient wait time, the seasonality of admission rates, readmission rates, and more. Beyond industry dashboards, Tableau has a host of Accelerators related to many lines of business functions like marketing, sales, and corporate finance.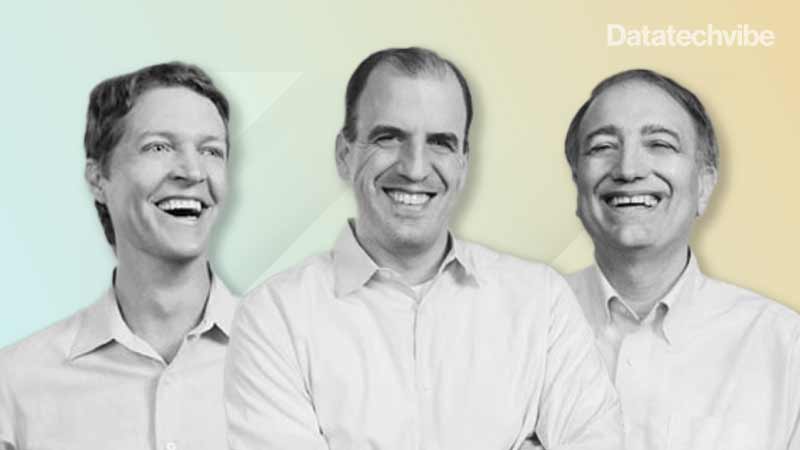 Justice with data
Interestingly, at a time when many organisations don't have a handle on the data they generate, while data is being created quickly, Tableau introduced the Data Equity Hub platform for organisations and advocates to access relevant data, analyses, and resources to advance data work in the racial, equity, and justice space. The Hub provides resources that were used to support data being used ethically, responsibly, and in ways that drive toward positive change. Tableau worked with Equal Measures 2030 to develop a dashboard that illustrates the gender equity gap. Both advocates and the public can easily view where countries stand and hold them accountable for achieving gender equity.
Research shows that despite increasing demand for data skills, inadequate training and investments have deepened the digital skills crisis. Last November, Tableau pledged to help train 10 million data learners worldwide to address the need.
Fast forward to now. More than a quarter of a million people have already learned in-demand data skills from Tableau's data education programs, thus closing the data skills gap.
Meanwhile, the company is adding many new capabilities to the Tableau platform to bring data analysis to a wider audience. Data Stories, an AI-based augmented-analytics feature that adds automated, plain-language explanations to Tableau dashboards at scale, is expected to be generally available shortly. This, the company says, will help users understand and interact with data more quickly by automating data analysis and the building and communicating of analytical insights in a story format.
It's not enough today to understand what happened in the past but to predict what may happen going forward, so innovation continues. Tableau's goal is to make data science accessible to a wide range of users as it did with data analytics.
At a time when data-driven companies are taking the flight to quality, Tableau has found success in a space that big-name competitors like Microsoft and Google. But there could yet be room to run.
If you liked reading this, you might like our other stories
Company Close-Up: Trend Micro Is On Trend
Company Close-Up: Alibaba Open Sesame Again