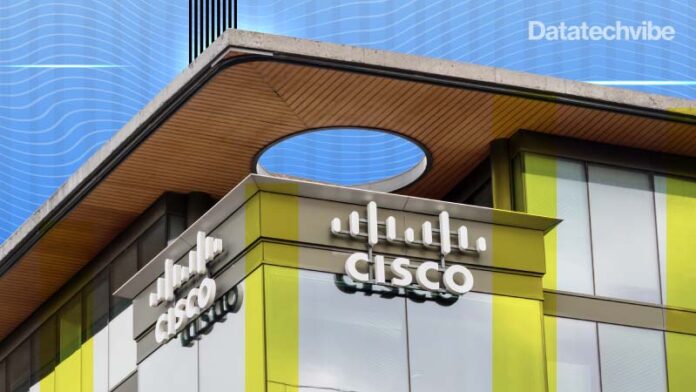 In the last decade, Cisco, through its extensive enterprise-focused innovations, has become a leading player in the telecom market
Cisco's story is based on change. Through multiple shifts in the last decade, the company's network has evolved from Internet plumbing to providing connectivity, transitioning to a platform that enables people to experience life.
Its solutions connect people, computing devices and computer networks, allowing access or transfer of information, regardless of differences in time, place or type of computer system.
As the company's vision stands, it aims to connect people with an Internet of Everything. Cisco currently focuses on six essential strategic pillars: secure, agile networks; hybrid work; optimised application experiences; end-to-end security; internet for the future; and capabilities at the edge.
Provider of Internet And Silicon Intelligence
Founded by two Stanford University computer scientists who were instrumental in connecting computers at Stanford, Leonard Bosack and Sandy Lerner, Cisco sold its first product in 1985, a network interface card for Digital Equipment Corporation's computers.
The product was the company's first big success, and a router that served multiple network protocols was also released the following year. Cisco pioneered the concept of a local area network (LAN) being used to connect distant computers over a multiprotocol router system.
Cisco introduced products ranging from modem access shelves (AS5200) to core GSR routers, making them a significant player in the market. Although Cisco was firmly rooted in the enterprise environment, the company quickly captured the emerging service provider (SP) environment, entering the SP market with new, high-capacity product lines such as Cisco 7000 and Cisco 7500.
In need of cash for expansion, the founders turned to a venture capital firm, Sequoia Capital, which later took effective control of the company. Later in March 2000, Cisco became the most valuable company globally, with a market capitalisation of more than $500 billion.
The Human Network Phase
As part of a rebranding campaign in 2006, Cisco Systems adopted the shortened name "Cisco" and created "The Human Network" advertising campaign. Such efforts were meant to make Cisco a "household" brand, a strategy designed to support the low-end Linksys products and future consumer products, such as the Flip Video camera acquired by Cisco in 2009. On the more traditional business side, Cisco continued to develop its extensive enterprise-focused routing, switching and security portfolio.
The quickly growing importance of Ethernet also influenced the company's product lines, prompting it to evolve one of the most successful products, the Catalyst 6500 Ethernet switch into an all-purpose Cisco 7600 routing platform.
However, limits of IOS and ageing Crescendo architecture forced Cisco to look at merchant silicon in the carrier Ethernet segment. This resulted in creating a new ASR9000 product family intended to consolidate the company's carrier ethernet and subscriber management business around EZChip-based hardware and IOS-XR. Cisco also expanded into new markets by acquisition, one example being a 2009 purchase of mobile specialist Starent Networks that resulted in the ASR5000 product line.
Morphing Towards The Internet of Everything
Cisco launched its first global re-branding campaign for the first time in six years with its "TOMORROW starts here" and "Internet of Everything" advertising campaigns. These efforts were designed to position Cisco into a global leader in connecting the previously unconnected and facilitating the IP address connectivity of people, data, processes and things through cloud computing applications and services.
 At the end of 2013, Cisco announced poor revenue due to depressed sales in emerging markets, caused by economic uncertainty and fears of the National Security Agency planting backdoors in its products. Cisco invested in VeloCloud, a software-defined WAN (SD-WAN) start-up with a cloud offering for configuring and optimising branch office networks in 2016.
Current Scenario
During fiscal 2021, Cisco's software revenue was $15 billion of its total revenue of $49.8 billion, up 7 per cent year-over-year, making it one of the largest software companies in the world. The company also achieved software subscription revenue growth of 15 per cent year-over-year. Cisco emphasised future opportunities, as nearly every company in every industry accelerates its digital agility today in a cloud-first world.
The consumer market is looking for solutions that provide speed, skill, and simplicity, and Cisco was the company that delivered on each of these areas with continued innovation.
The company aims at building the internet for the future by creating breakthrough innovation with routing, optical, and automation technologies to deliver significant economic benefits. It launched a new routed optical networking solution integrating scalable, high-performance routers and Acacia's pluggable optics.
It offers cost savings and expands the footprint with web-scale customers for their 400G upgrade cycles.
Specifically, Cisco will move to strengthen its product portfolio through in-house activities and acquisitions in the areas of storage, security, and VoIP. Continued diversification of its customer base will also prove vital for the company to withstand downturns in specific industry sectors. Current focus areas include hybrid cloud, hybrid work, 5G, Wi-Fi 6, edge, security, and cloud-native architectures.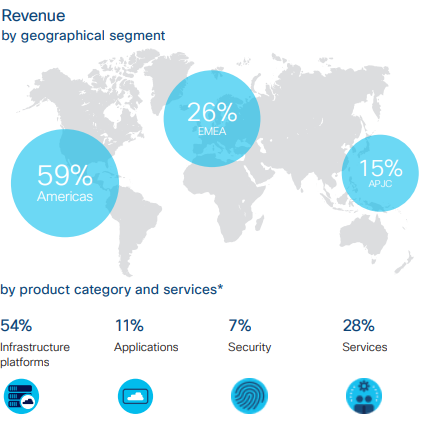 Core Products
Cisco provides a range of routers to serve the needs of large corporations who require a complete infrastructure for global operations or small businesses that may need to network with a single office. Switching technology devices, which have taken over routers as Cisco's major revenue producer, are used in local-area networks and wide-area networks. Switching devices create temporary high-speed paths between network segments as needed.
As with its routers, Cisco offers a diverse line of switching solutions that provide a range of flexibility, cost, and bandwidth that can be tailored to the needs of both large and small operations. Cisco uses the same technologies employed by the rest of the industry, such as Ethernet, gigabit Ethernet, token ring, and asynchronous transfer mode (ATM).
Cisco also provides access solutions for customers, including students, telecommuters, and mobile workers, who need remote access to the Internet or other networks. Its product line includes asynchronous and integrated services digital network (ISDN), remote-access routers, dial-up access servers, digital subscriber line (DSL) technologies, and cable universal broadband routers.
Along with its core products, Cisco offers a variety of other goods and services, such as Internet services, network management software, optical networking, voice, video, and integrated data networking.
Future Areas Of Focus
Secure, Agile Networks: Networking solutions with built-in simplicity, security, agility, and automation that can be consumed as-a-service.
Hybrid Work: Delivering highly secure access, a safer workplace, and collaboration experiences for the hybrid workforce.
Optimised Application Experiences: Enabling greater speed, agility, and scale of cloud-native applications.
End-to-End Security: Building simple, integrated, and high-efficacy end-to-end security solutions, delivered on-premises or in the cloud.
Internet for the Future: Transforming connectivity by efficiently meeting the ever-growing demand for low latency and higher speeds.
Capabilities at the Edge: Development of new capabilities for a distributed world while enhancing the developer experience and extending enterprise and carrier networks.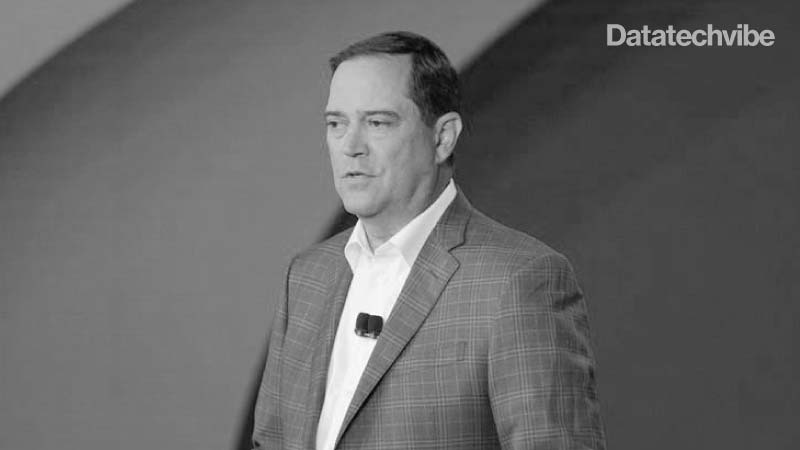 Leadership
Cisco's leadership team comprises visionaries, tech experts and seasoned veterans with experience building world-class companies that drive value, helping change the face of technology. Chuck Robbins serves currently as the Chair and Chief Executive Officer for Cisco. Robbins had joined Cisco in 1997 and assumed the role of the company's CEO on July 26, 2015.
Other leaders include Liz Centoni, who serves as EVP, Chief Strategy Officer and General Manager for Applications, Jonathan Davidson; EVP and General Manager for Cisco Mass-Scale Infrastructure; Todd Nightingale, EVP and General Manager for Enterprise Networking & Cloud.
Milestones:
In 1995, the company completed 11 acquisitions, out of which the acquisitions of Stratacom was termed as one of the biggest deals in the industry when it occurred.
During the Internet boom era in 1999, the company acquired Cerent Corporation for about $7 billion, the most expensive acquisition made by Cisco.
On January 12, 2005, Cisco announced that it would acquire Airespace for $450 million to reinforce the wireless controller product lines.
On June 30, 2015, Cisco acquired privately-held OpenDNS, the company best known for its DNS service that adds a level of security by monitoring domain name requests.
January 2017, Cisco announced they would acquire AppDynamics, a company that monitors application performance, for $3.7 billion. The acquisition came just one day before AppDynamics was set to IPO.
Cisco announced on October 23, 2017, that it would be acquiring Broadsoft for $1.9 billion further to entrench itself in the cloud communication and collaboration area.
On December 7, 2020, Cisco announced the acquisition of a UK-based IMImobile in a $730M deal.
If you liked reading this, you might like our other stories
Who's Buying Who: Big Deals In Cybersecurity
Top Tech Innovations At Dubai Expo 2020