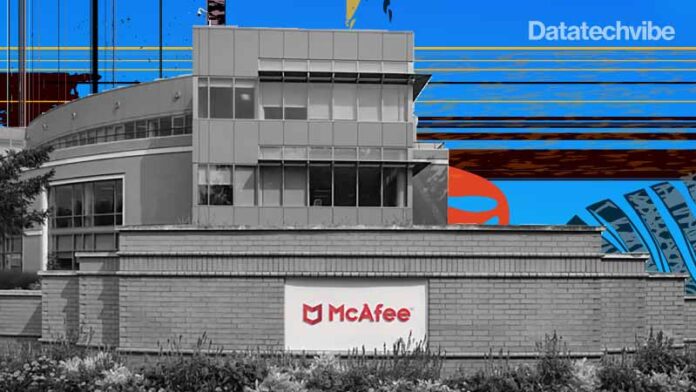 McAfee is a popular anti-virus software that almost all of us are familiar with but do you know the real story of John McAfee, the man behind the brand? If not, then you will be shocked to know that the face of McAfee is rather infamous in the world of technology.
Inspirational, active, intelligent, and respectable individuals, benefactors, and people of great brilliance abound in the IT sector, born to shine amid the decades' gloom. Bill Gates, Mark Zuckerberg, Steve Jobs, Elon Musk, Jeff Bezos, Larry Page, Sergey Brin, and others have had an enormous impact. Still, a man as brilliant and nasty as John McAfee is uncommon in the world of technology or any other subject.
Along with being the creator of one of the most popular anti-virus programs in its day, John McAfee is a man who can easily claim to be one of the most colourful and notorious of real-life characters, soaked in drugs, guns, women, and all manner of illegalities, which has landed him in jail multiple times.
McAfee Built McAfee
John McAfee excelled at arithmetic and subsequently began studying coding, pursuing technical positions. His coding skills and desire for work landed him a job as a programmer at NASA's Institute for Space Studies in New York, which he joined near the end of the Apollo mission.
He quit the position in 1970 and proceeded to Silicon Valley in search of work. He then worked as a software designer for Univac and an operating system architect for Xerox. After a brief stint at Xerox, McAfee moved to Computer Sciences Corporation, where he worked as a software consultant before joining Lockheed. He was introduced to the world's first computer virus, the Brain.
When faced with a new danger that could cause untold harm to computers, McAfee decided to use software to combat the virus. In 1987, he founded McAfee Associates in this manner. He began the corporation from his home and eventually figured out how to eliminate the first computer virus of its type and restrict the infection's complete impact.
He published his first book, "Computer Viruses, Worms, Data Diddlers, Killer Programs, and Other Threats to Your System," in 1989, after becoming overwhelmed by his success and a desire to share his knowledge. He expressed his concerns about the upcoming dangers of similar viruses to computer users.
When another virus dubbed Michelangelo appeared in 1992, McAfee, one of America's pioneering anti-viruses, was an instant hit and soon started producing roughly $5 million each year. Initially advertised as a severe virus capable of causing unimaginable computer virus fears, it was very short-lived, infecting just a few thousand systems in McAfee's sight. McAfee's sales skyrocketed as a result of this achievement.
In 2000, McAfee/Network Associates was the leading authority in teaching and defending people against the Love Bug, one of the most destructive computer viruses ever. The company was restored to its previous name in July 2004. It reorganised, beginning with the sale of its Magic Solutions subsidiary to Remedy, a BMC Software affiliate, in the early part of the year. After selling the Sniffer Technologies company to a venture capital-backed organisation called Network General in mid-2004, McAfee rebranded itself, allowing McAfee to concentrate on security-related technologies.
McAfee announced the Security Innovation Alliance (SIA) in 2007, a programme aimed at forging collaborations with other tech businesses and combining third-party technologies with McAfee's security and risk management technology. McAfee announced a licencing deal with the US Department of Defence in March 2008. The DoD included McAfee's VirusScan Enterprise and Antispyware Enterprise into the Defence Information Systems Agency's cyber-security products due to this cooperation.
Later on, in 2010, Intel purchased McAfee for around $7.7 billion, changed the name to Intel Security during Consumer Electronics Show, and changed it back to McAfee with a stand-alone cyber security startup background in a few years. McAfee also partnered with SAIC to develop anti-cyber espionage software for government, intelligence agencies, and telecommunications companies.
In 2018, McAfee expanded its Security Innovation Alliance partnerships with Atos, CyberX, Fidelis Cyber-security, Aujas, and Silver Peak. In 2019, when the company went public, it was estimated to be worth $8 billion or more.
McAfee was the first to talk about native security integration with endpoint security solutions and that other manufacturers have since followed suit. 2019 was McAfee's highest-scoring year for its endpoint security solution, which measures customer satisfaction through yearly surveys.
"We've evolved our strategies over the years to align with technology trends and ensure that we can defend customers regardless of where and how they do business," says current McAfee CTO Steve Grobman, citing the cloud as an example: "As enterprises change how they work and move to the cloud, we've invested more in protecting the cloud."
Near the end of 2019, McAfee partnered with Google Cloud to integrate McAfee's Mvision Cloud and endpoint security solutions with Google's cloud architecture. In an IPO in October 2020, McAfee and its investors collected $740 million, valuing the business at about $8.6 billion based on the shares declared in the prospectus.
When McAfee re-emerged as an independent firm, (former) CEO, Chris Young made significant changes, including eliminating non-core products, introducing new enterprise technologies, and updating the company's marketing approach.
The recent purchases of application visibility and security platform NanoSec (2019) and browser isolation technology supplier Light Point Security demonstrate this strategy (2020). McAfee aims to invest in artificial intelligence (AI) technologies to guard against future threats.
Large business clients have been McAfee's "saving grace," but the company will have to work hard to win over new users. Given the industry's consolidation tendency, integration is a strong selling point. To save operational costs, security teams strive to erase technical debt and reduce the number of suppliers they engage with.
It's not all business: A look at McAfee's consumer side
According to Forrester principal analyst Heidi Shey, McAfee's consumer products evolved with its enterprise business, following McAfee since 2010. Consumers understood the need of having security tools on their computers by that time, and free tools were widely used: Avast and AVG were popular. At the same time, McAfee was ranked among the top five consumer security companies in the United States.
She adds, "McAfee's consumer products have developed over time as well." Its LiveSafe product, which debuted in 2013, combined anti-virus and anti-identity-theft security with additional features. With its Secure Home Platform, it entered the consumer Internet of Things industry in 2017.
"These developments mirrored increasing security risks, such as increased identity theft and Internet-connected smart gadgets in the house, as well as new means of coming to market, such as integrating their software onto home routers and collaborating with Internet service providers," Shey explains. According to her, Intel's acquisition did not influence McAfee's consumer brand identification.
Because of its dual status as an enterprise and consumer company, McAfee has access to and insight into security risks both at home and at work. However, while we prefer to perceive them as distinct — and for a good reason, she claims – the present context suggests that this may change.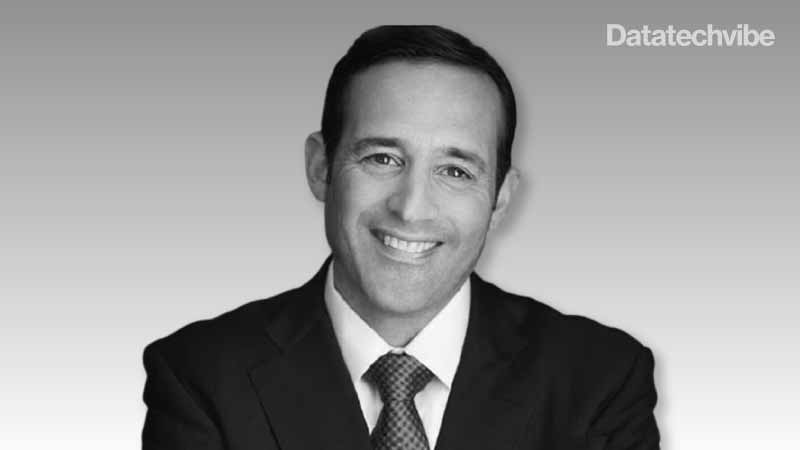 Leadership
Peter Leav is the President and CEO. He brings to McAfee a strong background in leading and growing multinational businesses. Throughout his successful career in technology and services, he has led teams to create a shared vision and make strategic decisions while driving operational excellence. Steve Grobman is senior vice president and chief technology officer at McAfee. In this role, he sets the technical strategy and direction to create technologies that protect smart, connected computing devices and infrastructure worldwide. Grobman leads McAfee's development of next-generation cyber-defence and data science technologies and threat and vulnerability research.
Acquisition Spree
Dr Solomon's Group plc
In June 1998, Network Associates acquired Dr Solomon's Group plc, the leading European anti-virus software manufacturer, for $642 million in stock.
IntruVert Networks
In April 2003, McAfee acquired IntruVert Networks for $100 million. According to Network World, "IntruVert's technology focus is on intrusion-prevention, which entails not just detecting attacks, but blocking them."
SafeBoot Holding BV.
In October 2007, McAfee acquired SafeBoot Holding BV for $350 million. SafeBoot provided mobile data security solutions that protected data, devices, and networks against the risk associated with loss, theft, and unauthorised access. McAfee became the only vendor to deliver endpoint, network, web, email and data security, and risk and compliance solutions through the acquisition.
Secure Computing
In September 2008, McAfee acquired Secure Computing, a company specialising in network security hardware, services, and software products. The acquisition expanded McAfee's business in securing networks and cloud computing services to offer a more comprehensive brand of products. The deal closed for $497 million.
MX Logic
In July 2009, McAfee acquired managed email and web security vendor MX Logic. The acquisition provided an enhanced range of SaaS-based security services such as cloud-based intelligence, web security, email security, endpoint security and vulnerability assessment. The deal closed for $140 million.
NitroSecurity
In October 2011, McAfee acquired privately owned NitroSecurity, a developer of high-performance security information and event management (SIEM) solutions that protect critical information and infrastructure. NitroSecurity solutions reduce risk exposure and increase network and information availability by removing scalability and performance limitations of security information management.
Stonesoft
In July 2013, McAfee completed the tender offer for Finnish network firewall design company Stonesoft Oyj worth $389 million in cash. The Next Generation Firewall business acquired from Stonesoft was divested to Forcepoint in January 2016.
Lightpoint Security
In March 2020, McAfee acquired Lightpoint Security, which will extend the capabilities of multiple McAfee products.
If you liked reading this, you might like our other stories
Top 10 Cybersecurity Software For Enterprises
Can AI Lessen Brand Identity Gap?