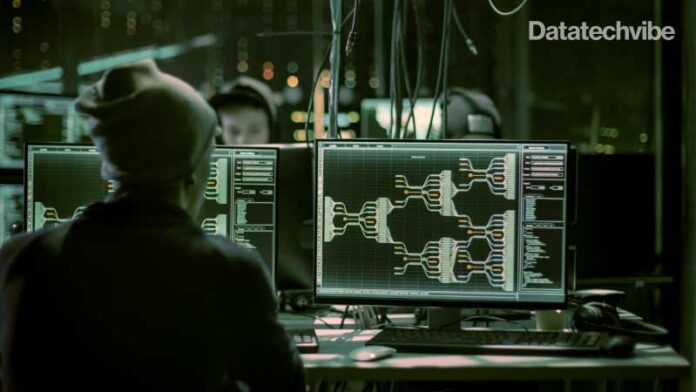 In the deepest corner of the dark web, cyber black markets offer stolen company data to personal identities and a whole lot more
It's not only the Monopoly board game that features Rich Uncle Pennybags. He is seen playing a mascot on Versus Market, a cyber-black market where illegal items are sold. Also, Walter White from Breaking Bad makes an appearance as a mascot for the White House Market. He advertises weaponry, and stolen financial information for sale. Misusing identities is only the surface of everything illegal that goes on in the cyber black markets of the dark web. 
Terbium Labs has catalogued over 200 dark web domains to be illegal, of which 75 per cent are located in the marketplace. In the last few years, the black market cyberspace has been crawling with illicit vendors selling products and services, including pharmaceutical drugs and counterfeit documents. 
A specific black market has around 500,000 user visits, over 2,400 sellers, over 320,000 transactions with over 4,650 Bitcoin and 12,800 Monero transferred. A decade ago, when Satoshi Nakamoto developed Bitcoin, it laid the foundation for future cybercrime. In 2011, cryptocurrency became the currency of choice for the drug dealers doing business in the black markets. 
The 'Whack A Mole' Situation
When millions of usernames and passwords stolen from over 1000 websites are up for sale in a dark web cyber marketplace, the possible catastrophe is inevitable. Nevertheless, organisations have always been trying to shut them down for good. Unfortunately, every time a black market falls, another rises in its place.
In 2011, Ross Ulbricht launched Silk Road, an online black market on the dark web. The revenue was estimated to be over a billion dollars. He was convicted and sentenced to life imprisonment. 
In 2014, alleged founder Alexandre Cazes launched Alphabay, another online black market that sold illegal merchandise, including drugs and breached data. Cazes was found dead in a Thai prison, apparently by suicide.
In 2017, the black market Hansa was shut down by the Dutch police, infiltrating the marketplace and acquiring all the information needed to make arrests. 
In 2021, Germany's Bundeskriminalamt, Netherland's National High Tech Crime Unit, Romania's Directorate for the Investigation of Organised Crime and Terrorism, and US Department of Justice of International Affairs and the FBI seized Slilpp where the stolen credentials and identities were on display. It has been calculated that the total losses could easily add up to seven figures. Yet, the real impact of illicit trading on Slilpp is still unknown.
Also Read: Dark Side of Web
A Closer Look At The Dark Index
A forged Maltese passport costs around $6,500, and a forged yet valid security number was priced at $2. 
Privacy Affairs (PA) published a 2021 Dark Web Price Index recently. It comes with the price tag of a range of products sold in the deepest corners of the black market. Faces have also begun making an appearance. For instance, a selfie of a random civilian holding his ID that can be used in biometric cyberattacks was priced at $100.
Experts reckon that prices vary depending on the degree of risks that comes with attaining the information, the level of benefits for buyers when they use the information, and the quality and accuracy of the product. A cloned credit card with its PIN cost $10 more than last year. According to the PA index, US hacked credit card details are valued the lowest, and Israel's are the highest. Additionally, hacked crypto accounts were found to be one of the valuable items in the cyber black market valued at around $600.
Other illegal products on the cyber black market include PayPal accounts details, distributed denial of service stack services, deepfakes, counterfeit currencies, digital health passes, and vaccination certificates. There are also rumours about threat actors enquiring about vaccination certificates, according to PA. 
On the other hand, deepfakes have been gaining a lot of attention. Deepfake services on a Hack Forum were viewed at $20 per minute last year. The market also offers schemes and tools to create them for identity verification. 
False merchant and application fraud is also picking up pace. With fake business registration paperwork on sale in the black market, a user can buy it and set up a false company to run illegal payments and indulge in money laundering. It is harder to track a fake of an already existing, running company. Experts reckon that with the rise of remote working, it became easier for fraudsters to set up fake businesses. Statistics reveal a 125 per cent increase. 
With a more organised and trained market, it might get harder for officials to eliminate any more black markets.
Also Read: Dark Data, A Gold Mine?
In The Shoes Of A Fraud Analyst
Observing a suspicious pattern in a single transaction on the dark web can lead to the retrieval of several stolen cards. Experts state that the dark web has become an investigating tool for fraud analysts, and it saves them a lot of time, money, and other resources. 
Fraud analysts use basic solutions like checking out the activity of a single card number through the dark web monitoring service to figure out if it belonged to a stolen set. They can also conduct deeper analysis to figure out if any business registration number has been illegally sold recently. Additionally, they keep a lookout for a director's name or e-mail address that could be associated with any fraudulent accounts on sale. 
For such analysts who monitor the dark web regularly for long hours, they end up placing their own companies and accounts in danger of being attacked. Experts reckon fraud, operational, and development teams must keep continuous track of their corporate credentials as well. If compromised, fraudsters can mimic their operational activities and create havoc.
Fraud analysts are also equipped with the ability to scour through the darkest corners and identify new fraud trends and patterns. Several dark web forums sell equipment related to card skimming and shimming, which can copy chip and pin cards. They come with an instruction guide as well. Many analysts buy them for research and understanding purposes. Scamming is another threat that organisations should be mindful of when browsing the dark web. While reports indicate that the dark web offers illegal services such as company secrets, personal information, or other illegal sales, many such services might just be scams. 
Target in Sight: Every Company
A CMO's e-mail account and a signature scan are unsuspectedly compromised and put up for sale in the cyber black market. A cybercriminal bought it and crafted physical letters with the signature and sent them to the bank. The CMO is in deep trouble, and so is the company. 
It doesn't matter whether the dark web is used by the company or not, it can still get into trouble. From contact information, financial data to access credentials, it can all be on display on the dark web without any hint of malpractice. 
In 2012, LinkedIn was hacked, and information about 117 million was sprawled over the dark web. The authorities were in the dark for years. In 2013, three billion Yahoo accounts were also compromised, and the breach was discovered only three years later. 
Amazon was also not spared. In 2017, hackers illegally gained access to third-party seller accounts and modified the account details to direct all payments to their accounts. By the time Amazon realised the breach, sellers lost more than $100,000 of revenue.  
Also Read: The Deep Deception
The Role of CISOs and CTOs
The very existence of the dark web and its cyber marketplaces is a cause of concern for every CISO and CTO across industries. Experts claim that it is highly possible that cybercriminals relevant to the particular organisation actively exist within the marketplace. The cybersecurity teams need to employ proactive threat intelligence to provide their company with ample support and security. 
Additionally, experts strongly recommend dark web monitoring for online hygiene. To check for company data being traded in cyber black markets, all kinds of threats across multiple cybercrime zones should be monitored. Several software platforms such as Digital Shadows, and Zerofox offer these services. It is critical to indulge in the dark web scan of the IT system. CISOs could also use intelligence available in the dark web to discover vendors that illegally sell corporate credentials, monitor data dumps that could contain the company IP, and track the sale of malware in the black market. Other important strategies include multi-factor authentication and endpoint security.
From travel boarding passes to onboarding processes, in some industries, it is impossible to hide personal, sensitive data. For instance, an airline company FireEye found out that illicit tickets were being sold by third parties on the dark web. Having a cyber defence strategy exclusively for dark web activities can be very useful.
Communications, funds transactions, trust, and logistics can all be anonymised, which makes it a difficult task for law enforcement agencies (LEA) to put an end to criminal activities. Back in 2016, a Canadian Think tank survey revealed that over 71 per cent of internet users wanted the dark web to shut down. Probably, a larger number today. However, experts reckon it is not possible as the dark web is actually not illegal. Several organisations use it to carry private communications, secret investigations, and conduct anonymous forums. There is good that exists within the folds of the dark web. 
Want to find out more about topics like this: Watch this space for more activities that take place on the dark web.