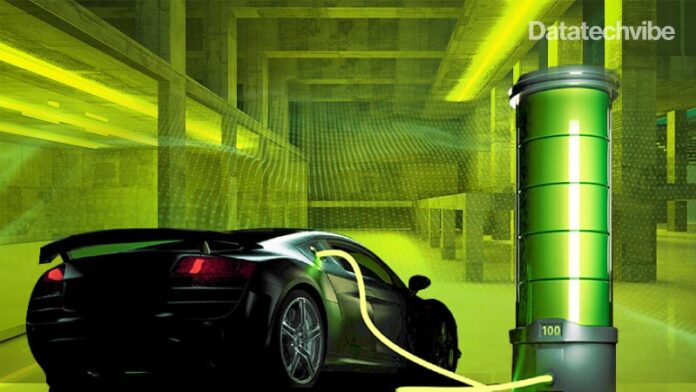 Policies of governments across the region and decarbonisation initiatives of big companies are driving cleantech uptake in the region
As Middle Eastern economies diversify away from oil, governments in the region and investors are ramping up investments into renewable energy and cleantech projects, despite slowing economies. The need for cleantech in the region, home to over 400 million people, is vast and bursts with opportunities. As a result, this part of the world could emerge as a pioneer of new clean technology.
In the region, ambitious government targets, especially in the UAE and Saudi Arabia, have heightened the focus on developing and deploying cleantech solutions. The underlying macro-drivers that create the market need for the rise of cleantech companies have only strengthened.
Testament to this has been the greater influence and presence of the major corporations in cleantech over the last four years. What greater symbolic moment could there be than cleantech slowly becoming the norm in the oil and gas industry.
Diversifying energy production
Clean fuel and energy can be a catalyst for a decarbonised industrial economy when there's a race among various fuels and technologies. Over the years, encouraging market successes in solar and wind have led mainstream investors to allocate funds in the alternative and renewable energy sectors and adopt cleantech as their preferred assets.
The hydrogen economy is expansive, and the region is likely to be positioning itself to be a $11 trillion market for hydrogen by 2050. Money is also pouring into green and blue hydrogen as Abu Dhabi National Oil Company (ADNOC) establishes a hydrogen ecosystem. The company is pushing for large-scale production of blue hydrogen through steam methane reformation; it partnered with Fertiglobe to produce a large-scale blue ammonia plant.
Adnoc is part of a hydrogen alliance, formed with state entities such as Mubadala and holding company ADQ, to produce blue and green hydrogen in the UAE. While Masdar is developing a hydrogen demonstrator project to power fuel cells in buses in carbon-neutral Masdar City. In addition, Masdar has partnered with Siemens Energy, the Abu Dhabi Department of Energy, Etihad Airways, and Lufthansa to develop an electrolysis facility to produce green hydrogen for the transport industry.
"The UAE is well-positioned to be a leader in low-carbon hydrogen with natural competitive advantages for both blue and green hydrogen," Minister of Energy and Infrastructure, Suhail bin Mohammed al Mazrouei, said in a statement.
"Green hydrogen production remains in its infancy, requiring an international collaboration to accelerate its development," al Mazrouei added. "Green hydrogen is envisaged to play a significant role in UAE's domestic strategy to meet the UAE 2050 Net-Zero goals and assist globally by exporting hydrogen."
Innovations in cleantech
Worldwide, many innovations and research have been going on in the cleantech space. For example, it has been found that algae fuel releases only a fifth of the carbon emissions of fossil fuels and could be made inefficient coastal ponds. It's suggested that 12 per cent of aviation fuel could come from algae by 2030. In 2019, Etihad Airways, which has been at the forefront of aviation biofuel research in the region, flew the world's first flight using fuel made in the UAE from plants grown in saltwater.
An example of the future of mobility, showing what can be achieved by developing new technologies, a hydrogen-powered car was unveiled at Expo 2020 Dubai earlier this year.
As the region's leading entrepreneurial hub, Dubai is the ideal location for clean energy startups to establish a presence in the region. The UAE established a $27 billion Dubai Green Energy Fund to promote cleantech investment programs in the country, providing low-cost loans in the cleantech sector. The Dubai Green Economy Partnership program creates new commercial opportunities and facilitates the transfer of knowledge and best practices.
Renewable energy stands at the forefront of UAE's strategic priorities. The Mohammed bin Rashid Al Maktoum Solar Park in Dubai marked an important milestone for solar energy generation in the region. UAE could boast of 5,000MW generation capacity by 2030 – more than anywhere else in the world.
A few years ago, the Saudi-Emirati Council kickstarted the sustainability efforts. This strategy is emulated by other countries in the region, prompting greater investment and confidence in cleantech innovations.
Embracing electric vehicles
Government policy is an essential driver for cleantech. Although oil constitutes the primary source of national revenue, UAE and Saudi Arabia have been embracing electric vehicles (EVs) in recent years, although yet to build a framework to incentivise people to give up their traditional cars for EVs.
The UAE government aims to roll out 42,000 EVs by 2030. The country has mandated that government organisations increase the percentage of hybrid and electric vehicles to 10 per cent of their overall annual procurement of vehicles until the end of 2024 and increase to 20 per cent from 2025.
Slightly trailing behind UAE in EV adoption, Saudi Arabia installed its first commercial charging station for EVs in Riyadh in 2019. In 2018, the state-run Saudi Electric Co signed an agreement with Japanese auto giant Nissan Motor, electricity equipment firm Takaoka Toko, and Japanese utility giant Tokyo Electric Power Co to install fast-charging stations for EVs in the kingdom.
It is widely recognised that an exponential increase in the region's EV charging infrastructure will be required to support the growth in EV usage. Meanwhile, while hydrogen fuel cell technology is something that carmakers have been investing in for years, the technology and hydrogen infrastructure will need to improve to become a more attractive consumer option.
Making a big bet on hydrogen, the oil-rich Middle East aims to switch to a low-carbon economy. The Middle East Solar Industry Association (MESIA) estimates that by 2023, the region will receive up to $1 trillion in alternative energy investment.
Saudi Arabia has pledged to become the world's top exporter of hydrogen. Acwa Power and Air Products are involved in a $5 billion project to produce green hydrogen in Saudi Arabia's futuristic city Neom.
The UAE has drawn up a hydrogen roadmap that supports domestic, low-carbon industries and establishes the country as a leading hydrogen exporter.
The UAE already has a handful of hydrogen projects underway. The UAE and Saudi Arabia also aim to develop opportunities for hydrogen in low-carbon steel production.
The UAE is producing green steel using hydrogen from Abu Dhabi National Energy Company, better known as Taqa. Entities such as Abu Dhabi Ports and the Khalifa Industrial Zone Abu Dhabi are also developing billions of dollars worth of green ammonia projects. Joining the bandwagon, Oman is developing a green hydrogen project with a capacity of up to 1.3 gigawatts.
Understandably, mega-trend takes time to play out. There could be few clearer indications that the future of cleantech in the region is determined as much by governments and their policies as by the companies involved.
The Middle East is an ideal location for cleantech due to countries' strong technology infrastructure, innovation, and investment. Additionally, there is a growing force of enterprises supporting cleantech. In the near future, beyond the current clean-out, we expect to see a period where cleantech, distinct from clean energy, will predominate.
If you liked reading this, you might like our other stories