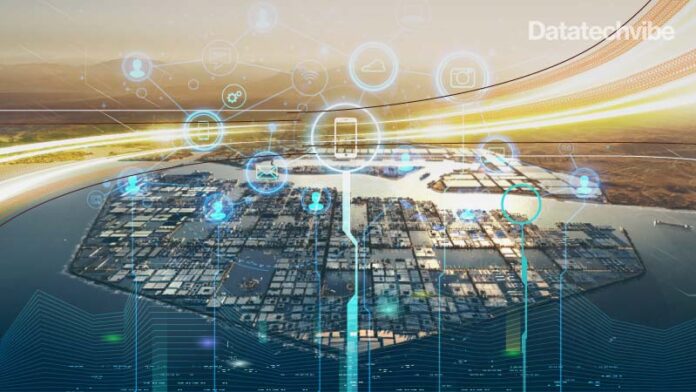 From cognitive cities to blockchain boot camps, the Saudi Arabian ministry is pulling out all the stops to make sure Vision 2030 sees fruition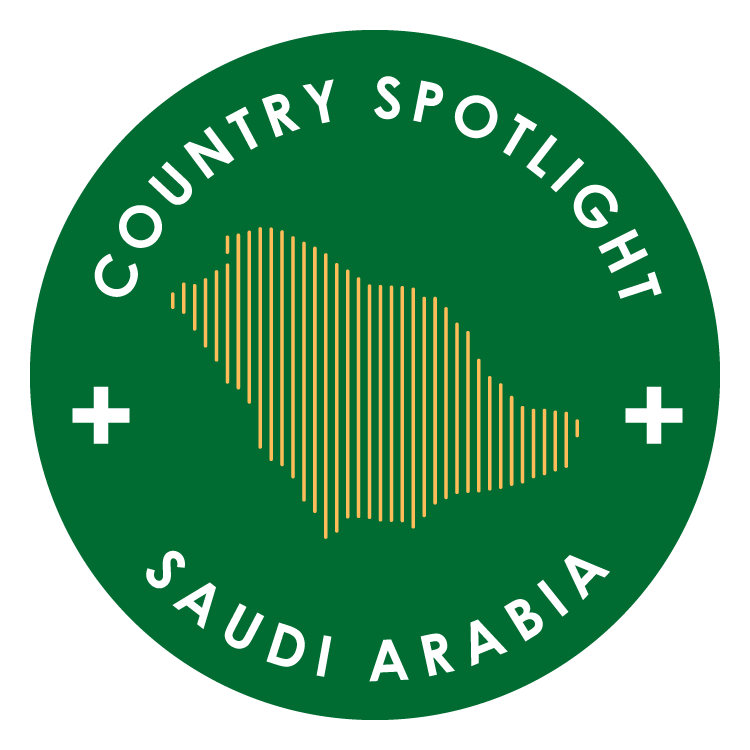 Saudi Arabia aims to be the MENA region's largest digital economy. There's plenty of proof that this will soon be true. Consider the $6.4 billion in investments in future technologies and entrepreneurship announced at the opening ceremony of LEAP, hosted in Riyadh on January 24 earlier this year.
Building a talent base
Earlier this month, the Ministry of Communications and Information Technology (MCIT) and SAP signed an agreement to explore collaboration using SAP's cloud and on-premise software solutions and training and knowledge transfer initiatives.
MCIT and SAP will establish a specialised SAP training program to develop the skills of young Saudi professionals in core and emerging technologies. The agreement also includes diversification of investments in the Kingdom by providing cloud services and software technology solutions in the telecoms and smart cities domain. Nawaf Alhoshan, Deputy Minister for Technology at the MCIT, commented, "Our partnership with SAP will accelerate our ambitious goals to accelerate the Kingdom's role as a global technology hub and will enable more robust digital experiences across various sectors."
The ministry is keen to build a generation of technologists to power this transformation. The training initiative aims to build and stimulate a sustainable ecosystem for the development of digital skills and contribute to bridging the gap between supply and demand in accordance with the requirements of the labour market.
Plans are to encourage local talent to start their own tech business. Inspired by tech giants like Apple, which were started in family garages, The Garage, a new platform for start-ups, investment and entrepreneurship was launched in February.
The initiative is backed by King Abdulaziz City for Science and Technology, the Ministry of Communications and Information Technology and Saudi Federation for Cybersecurity, Programming and Drones (SAFCSP). Dr. Munir Eldesouki, President of the KACST stated, "The Garage is designed to allow entrepreneurs to experiment with their ideas rapidly and to foster cutting-edge technology startups by providing integrated services that include business incubation, mentorship programs, enrichment activities and an open area workspace."
It's been a big month! Switzerland-based industry association BSV blockchain and the Saudi Digital Academy (SDA) signed an MoU to launch a BSV Blockchain Academy in Riyadh. The SDA is a key national initiative by the MCIT that aims to develop digital capabilities among Saudi youth.
The academy will focus on the BSV blockchain, an enterprise-grade network that can support big business and government-scale data applications with high volumes of transactions at a minimal cost.
Faris AlSaqabi, Deputy Minister for Future Jobs & Capabilities at MCIT explained, "Because the Fourth Industrial Revolution involves many emerging technologies, the SDA seeks to attract multiple digital academies to provide training across all fields that will be vital to Saudi Arabia's digital transformation.
"Since the initial academies were announced at our launch event in October 2021, we continually look to add new fields of learning. Given the high interest in blockchain technology, we are proud to work with BSV's team to bring world-class blockchain training to Saudi Arabia in this landmark initiative for the Middle East."
Setting up the infrastructure
The government is also focused on creating the right infrastructure to support the massive expansion of business and industry. For example, the Ministry signed a deal with Quantum Switch Tamasuk (QST) in a joint venture to deliver 60MW a year over the next five years.
QST will develop 300MW of data centre capacity for the Saudi Arabian government to lure hyperscalers to the country and host public sector data. The project has broken ground on two facilities though the locations are unknown.
MCIT will work with QST to develop and secure sources of renewable energy sources; both parties are actively evaluating the feasibility of connecting solar PV facilities to the data centres.
Bassam Al Bassam, Kingdom of Saudi Arabia Deputy Minister of MCIT said, "We thank QST that came to the table with the perfect mix for us – global data centre experience combined with local infrastructure development expertise, a real commitment to excellence, and focus on sustainable investments."
Impact of digital governance
Digital Government Authority's services include a Governmental Integration Channel, which shares government data between authorised entities to collaborate and help provide e-government services efficiently, accurately, swiftly, and securely.
Authorised entities refer to those certified by the National Center for Digital Certification, which conducts due diligence and authorise dealers (government, citizens, and businesses).
The DGA is big on measuring the maturity of its digital services, which is done by the Goverment Service Observatory (Marsad).  According to official numbers from the Government Services Maturity Index report, the Kingdom experienced an increased maturity rate of digital government services of 35.5 per cent between 2018 and 2020.
The Unified National Platform provides all government services through a unified experience, making services accessible to citizens, residents, entrepreneurs and visitors. This move catapulted the Kingdom's position in the UN's 2020 E-Government Development Index where it is now ranked 43 globally.
The move to digitalise government services has had a considerable impact on transparency and ease of use for citizens. Take the example of the Citizen Interaction Center (AMER). Here, citizens can reach out to government agencies and make inquiries electronically. As a complementary solution for vendors, the Mawid application enables beneficiaries to book appointments at preliminary healthcare centres, manage cancellations and offer referrals.
The future of cities
There are more ambitious plans such as the NEOM project which was first announced at the Future Investment Initiative Forum in 2017. NEOM is a smart city located in Tabuk Province along the coast of the Red Sea.
The project includes focussing on modern manufacturing and industrial research, and development centred on the expansion of the Duba port. It also has plans for an agricultural project on 6,500 hectares of land for genetically engineered crops.
"NEOM is not about building a smart city, it is about building the first cognitive city, where world-class technology is fueled with data and intelligence to interact seamlessly with its population," said Joseph Bradley, CEO, NEOM Tech and Digital Holding Company.
There are several lessons to learn from KSA's implementation of their Vision 2030. One is the kind of talent they have sought to make the project a reality. Bradley, for example, is an applied futurist and cognitive city developer.
The strategy of carefully implemented private-public partnerships too is a case study for governments globally. Tech partnerships for the cognitive city include Arqit Quantum and NEOM Tech and Digital Company who have entered ana MOU to build the city's quantum security system.
The trial will see the two organisations develop a new software capable of defending cognitive cities against cyber-attacks from the most advanced computers to emerge in the coming years.
According to reports, with Arqit's technology processing cycles are reduced by an estimated 99 per cent compared with alternative non-quantum safe encryption. The blockchain-based system is allegedly also highly energy-efficient.
But there's more. NEOM announced Oracle as the first tenant of its hyperscale data centre at NEOM. Oracle's dual-region cloud strategy enables customers to deploy resilient applications in multiple geographically separated locations within a country – without having sensitive data leave the country.
This is a step towards meeting business continuity and compliance requirements. This agreement followed the launch of the Oracle Cloud Saudi Arabia West Region in Jeddah in February 2020.
OneWeb signed a $200M joint venture to bring high-speed satellite connectivity to NEOM. OneWeb is referred to as the global communications network powered from space.
The partnership will see the deployment of OneWeb's Low Earth Orbit (LEO) satellite constellation, which will not only provide the rapid and reliable connectivity to enable NEOM's ecosystem of cognitive technologies but also transform businesses and rural communities in the region where access to fibre-like internet was previously unimaginable.
Future plans for next-generation mobility are underway with a strategic partnership with Volocopter, the pioneer of urban air mobility. Together, it will deliver the world's first bespoke public vertical mobility system.
Air taxi and vertical logistics services will be fully integrated with the overall multi-modal and zero-emission public transit system in NEOM.
The joint venture will be the sole operator of initial public transit routes across the city while enabling an open eVTOL (electric Vertical Take-Off and Landing) ecosystem for vertical mobility services including logistics, emergency response, and tourism.
The ministry has placed a confirmed order of 15 Volocopter aircraft to commence initial flight operations within the next 2-3 years.
Nadhmi Al-Nasr, Chief Executive Officer at NEOM, said, "In designing cities and urban infrastructure for the 21st century, mobility is at the centre of the equation. Through this joint venture with Volocopter, we are demonstrating to the world that NEOM is the ideal region to implement urban air mobility rapidly and create a fully integrated vertical mobility ecosystem. NEOM is on a mission to become a global living lab for future mobility, and we are very excited to see what the future holds as we grow."
The ministry laid the foundation last year when the country's Digital Government Authority (DGA) approved the first regulatory framework of the digital government in August.
DGA Governor and board member Ahmed Mohammed Al-Soyyan said, "The regulatory framework developed by DGA for the digital government will be the basis on which the authority will develop future regulations for the digital government. The framework includes a set of principles, policies, standards, and user guides."
The framework includes regulations, policies, and standards that contribute to creating a regulatory environment.
The aim of this document is to enable reaching advanced levels of maturity in the government digital transformation, unify and institutionalise the concept of government policies and standards.
The framework was a significant milestone that aims to invest in digital government assets and upskill public sector employees.
There have been several benefits to adopting digital solutions for public sector services. The clearest achievement since the outbreak of the pandemic is the way the Ministry of Health dealt with the crisis.
Through the Sehhaty application, the ministry was able to provide instant electronic and consultative services by ministry-accredited doctors through video, audio and text conversations for more than 24 million people.
Sehhaty provides services related to searching for medicines, following up and reading vital signs, booking appointments to conduct tests and receiving COVID-19 vaccines.
According to official data, the application managed to book more than 3.8 million appointments, offer 1.5 million medical consultations, and issue over 9.5 million medical reports and leaves, where the number of jabs administered exceeded 59 million.
If you liked reading this, you might like our other stories
Meta's RSC Supercomputer: Boon or Bane For AI?
Datatechvibe Explains: Data Fabric