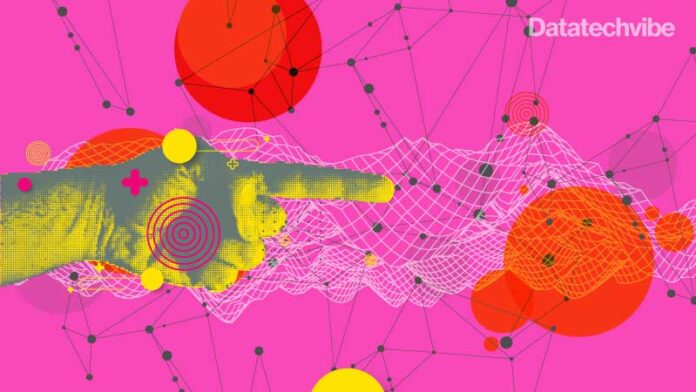 Gerald Faust and Ravi Mahalingam talk about how organisations can overcome challenges in leveraging data effectively and transforming it into a trusted asset.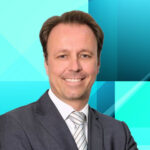 Data has become an invaluable resource in the digital era that drives decision-making and fuels innovation across various industries. It offers insights, empowers organisations, and enhances efficiency. However, amidst the growing importance of data, it is crucial not to overlook the essential role of the human touch.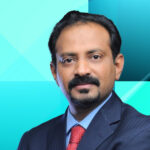 Datatechvibe explores the value of data and the significance of human involvement in leveraging its potential in this interview with Gerald Faust, MD & CEO, JAPAC & MEA at SNP Group and Ravi Mahalingam, MD, MEA at SNP. They believe that in any company, it is important that the people, data, and technology work together to be agile and predictive as sustainable, intelligent enterprises.
Discover how simple, fast, secure software-centric approaches with minimum business disruption and risk offer an automated and accelerated path to businesses to do more with less while managing vulnerabilities, achieve data-driven revenue, and positively impact mission-critical business scenarios, including a strong finance core and supply chain management. 
Excerpts from the interview;
What are some of the challenges organisations face when leveraging data effectively, and how can they overcome these?
Every enterprise stands at the brink of transformation with data integration, data management and analytics at the centre piece to respond to volatile markets and drive business. 
We live in a data-driven world. Data allows us to see BETTER. The way we do business has changed. Here are a few statistics:

97% of organisations are investing in big data and AI

79% of enterprise executives say that companies that don't embrace big data will lose market strength and may face extinction
On the other hand, 68% of top enterprises can find no value in their SAP data, and 73% of SAP data goes unused for analytics.
Thus, there is a clear data value and accessibility gap creating bottlenecks. It is imperative to balance out the time, money, and resources into building a solid data foundation to achieve business value out of your data, develop applications leveraging the power of innovations such as those in the cloud and adapt to the hybrid world. 
Data visualisation, sources, data growth, data silos and integration, and data quality and accuracy, are the hurdles to launching innovation with cutting-edge technologies and cloud platforms. Fractured analytics, inaccessible data, high TCO, storage costs, hardware, and licenses are other factors causing the misalignment of a data strategy with the business objectives, hindering fast, precise, and impactful decisions powered with accessible, analytics-ready data that enterprises can trust!
How can we rethink data to value and stay ahead of the competition? How can we transform data into a trusted and well-managed asset?
As an SAP gold partner with 28+ years' experience in over 14,500 projects with a 100% success rate, we understand enterprises today are striving to derive business value from data with software-centric automated, accelerated selective data transformation, historical data management and analytics solutions that can integrate any SAP project scenario and set the path for business innovation. To visualise before betting on the farm, they seek a 360 degrees 'X-Ray' view of their complex SAP landscapes to plan, simulate, and execute data transformations remotely from anywhere in the world. A basic prerequisite for desired business outcomes is ensuring lower TCO and faster ROI with a substantially reduced project timeline, effort, and cost compared to traditional approaches with minimal risk and business disruption.
With simple housekeeping, archiving and decommissioning solutions, a lean and clean data core and reduction of data footprint is possible if organisations strive to go selective to keep the legacy data and not the costs.
The lack of data skills and expertise needs to be addressed with data transformation and management specialists to simultaneously manage mission-critical business scenarios such as mergers, carve-outs, divestitures, supply chains, product carbon footprint and technical events like SAP S/4HANA, Rise with SAP, data archiving or native integration with cloud platforms.
Best data governance practices, established data quality standards, and investment in data cleansing and validation processes maintain data integrity. Since data often resides in disparate systems or departments, it is difficult to access and integrate for comprehensive analysis. To overcome this challenge, organisations should focus on data integration initiatives, such as implementing data integration tools, developing data warehouses or data lakes, and fostering a culture of data sharing and collaboration across teams. Breaking down silos enables a holistic view of data and promotes better insights.
As data volumes grow, organisations must ensure their infrastructure can handle the increasing demands. Cloud-based solutions offer scalability, flexibility, and cost-effectiveness. Adopting cloud technologies, leveraging big data platforms, and utilising scalable storage and processing solutions can help organisations effectively manage and analyse large volumes of data.
Software-centric automated data transformations, data life cycle management and analytics, accelerate innovations through big data, data warehouse management and governance, archiving and decommissioning legacy systems, ensure an agile, intelligent enterprise.
Overcoming these challenges requires a holistic approach that combines people, processes, and technology. By addressing data quality, integration, skills, privacy, infrastructure, culture, and strategy, organisations can unlock the full potential of their data and derive meaningful insights for informed decision-making and competitive advantage.
Organisations must make informed choices about their data strategy to keep the best and transform the rest.
What kind of business impact can enterprises expect from a shift to cloud-native technologies?
Agility and resilience, the two critical requirements to run a digital organisation, are only achievable when the business operates on outdated, highly customised, disparate, cloud-ready SAP systems. 
Business transformation is a massive business and risk. Companies must consider downtime, costs, risk, security, and historical data for business continuity and agility. The new age transformation platforms allow IT to execute transformation decisions at much higher speeds, with a lower risk of errors due to automation. This closes the gap between the speed of business decision-making and the ability of IT to follow through on those decisions.
Today, enterprises can complete their SAP business and technical transformation projects selectively in months rather than years with incredible flexibility to meet their business goals. Companies can move SAP workloads to the cloud in near-zero downtime with lower TCO and faster ROI with up to 70% reduction of project time, effort and cost compared to traditional approaches.
They offer automated testing and data validation and eliminate possible organisational and operational disruption. 
Native extraction, replication and streaming of key data sources like SAP data, easily and quickly to a platform of choice, enabling integrated analytics, data science and data warehouse modernisation is a reality today. Seamless integration of SAP data with big data lakes is future-proofed, requires no additional hardware for real-time replication and event-streaming capabilities, offering considerable flexibility on storage and cloud options with ease of deployment, thus, removing the common roadblocks to modernisation and optimisation.
A shift to cloud-native technologies brings numerous business benefits, including scalability, cost efficiency, faster time to market, resilience, improved collaboration, enhanced security, flexibility, and the ability to drive innovation. These advantages empower enterprises to adapt to changing business requirements, meet customer expectations, and stay ahead in today's dynamic and competitive marketplace.
Organisations must integrate to innovate to take their data to the next level in the cloud!
How can enterprises align people, processes, and sustainable supply chains to add business value while elevating employee experience and retaining a human-centred approach towards customers?
Data is vital in optimising supply chain management and building a strong finance core. It provides visibility into supplier performance, inventory levels, lead times, and demand fluctuations. By leveraging this data, organisations can enhance supplier relationships, reduce stockouts, and minimise excess inventory. Moreover, ERP data enables effective demand planning and forecasting, facilitating proactive inventory management and reducing the risk of stock shortages or excesses. This leads to improved supply chain efficiency, reduced costs, and increased customer satisfaction.
Transforming into an intelligent enterprise could help companies meet growing expectations for ESG reporting and significantly impact financial performance. The journey to becoming an intelligent, sustainable enterprise starts by understanding why a business wants to change. Then, it involves creating a connection between human experience and operations and applying advanced IT and best practices that help to achieve success and manage environmental impact. 
An enterprise resource planning software like SAP S/4HANA cloud integrates data and best practice processes to manage carbon footprint, reduce material waste, and achieve social sustainability. It considers four dimensions:

Holistic steering and reporting

Zero emissions with climate action

Zero waste with the circular economy

Zero inequality with social responsibility



With the right solutions and support, businesses will be well-positioned to lead on innovations and technology that will reduce the environmental impact and create real value. 
It has become clear that data is a key driver for the world economy, including our planet's decarbonisation. All enterprises must provide the required level of transparency across their company's value chain – from cradle to the gate – to collaboratively minimise emissions of entire supply chains. It is common sense that a proper carbon footprint determination and management can only happen on the level of single products – by breaking down data silos, integrating external databases and assigning values for emission accurately per product.
ESG can create long-term business value by attracting talent, improving employee retention, driving higher profitability by lowering overhead expenses, reducing waste, and increasing customer loyalty. 
Sustainability is more relevant than ever, influencing consumer buying preferences towards more ethical and sustainable shopping choices. It is established that companies focusing on sustainability have more profitability and market value, and consumers are willing to pay a premium for such value-centric products.
Customers now expect businesses to adopt ESG practices to make sustainable choices available to the broader public.
In today's data-driven world, the value of data cannot be overstated. It gives organisations the information necessary for strategic decision-making, innovation, and growth. However, it is important to recognise the critical role of the human touch in leveraging data's full potential. Human judgment, ethics, creativity, and the ability to build trust are essential in making data actionable and ensuring its positive impact on individuals, businesses, and society. Embracing the synergy between data and the human touch is key to unlocking the true value of data.