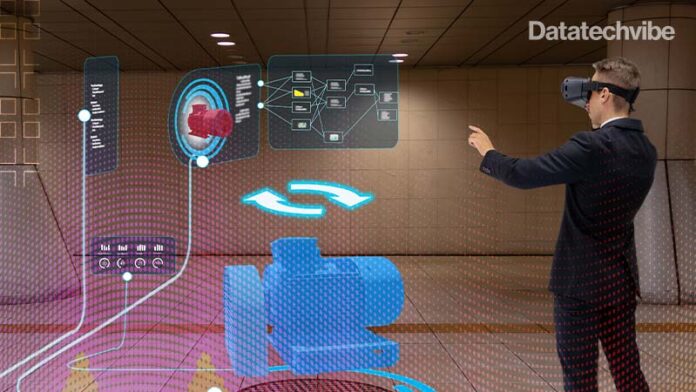 VR has found a new growth area that is expanding faster than anyone had imagined: corporate training facilities
When people hear the terms virtual reality and augmented reality (VR/AR), they usually think of gaming and entertainment, but modern VR/AR technology extends beyond these limits. Organisations today can offer safer, more effective job training for employees at a fraction of the cost of building labs and real-world environments, leveraging VR/AR technology. This technology can also trigger employees' memory, helping them recall facts and information more quickly than traditional classroom learning methods. Several industries have already considered the benefits of VR training, especially in scenarios where it can be expensive or dangerous to train someone in the real world.
Preparing through next-gen tech
Corporations around the globe spend $177 billion annually on talent development. Talent development has always been considered a core strategic initiative to engage and empower a company's workforce, but now old tactics seem to no longer work anymore. Traditional talent development tools focus more on knowledge acquisition and are used to enhance a company's ROI rather than foster employee development. Today's workforce still craves intellectual growth, but they also demand more "targeted" employee development opportunities alongside meaningful work. VR has found a new growth area expanding faster than anyone had imagined: corporate training facilities. Several Fortune 500 companies, such as Boeing, UPS, and Walmart, are introducing VR into worker-education programs on a broad scale, and many have been happily impressed with the results.
The University of Delaware researched the labour statistics for the top 25 most dangerous jobs and saw that several of these industries have already leveraged VR to help train workers without the dangers of life-threatening mistakes. According to researchers, the roofing industry sees almost 41 fatalities for every 100,000 workers, with 81 per cent of slips and falls in roofing caused by ladders. Today, VR is used to train workers on better ladder safety, providing them with feedback on any mistakes made so that they can try again. This VR environment is safer and gives roofers the exact feel of placing a ladder against an elevated wall as in a real-world field.
Training race car drivers is considered an extremely dangerous task, and to tackle this, Honda trains drivers using VR devices, offering drivers real-world experiences without the perilous consequences. A VR simulation gives drivers the same feeling as being on track, requiring split-second decisions and the consequences that drivers experience during an actual race. UPS utilises HTC Vive VR headsets to help drivers spot potential hazards when "driving" down a virtual road. The training takes place at the company's 11 integrated driver-training facilities worldwide. Newly enrolled drivers are taught in a classroom, given demonstrations, and then put in a VR environment. Since adding the VR component, the company claims that the retention rate has climbed to 75 per cent.
Walmart started using VR at its 220 Walmart Academies last year. Walmart is rolling its VR program out to 4,600 stores nationwide, training more than 1 million associates. Oculus Go standalone headsets are being sent to stores, letting employees utilise the same academy training scenarios to learn new technologies, improving customer service and compliance. Like UPS, Walmart has seen retention rates increase once it used VR as a training tool. Test scores at its academies have risen by 10 to 15 per cent when students use VR.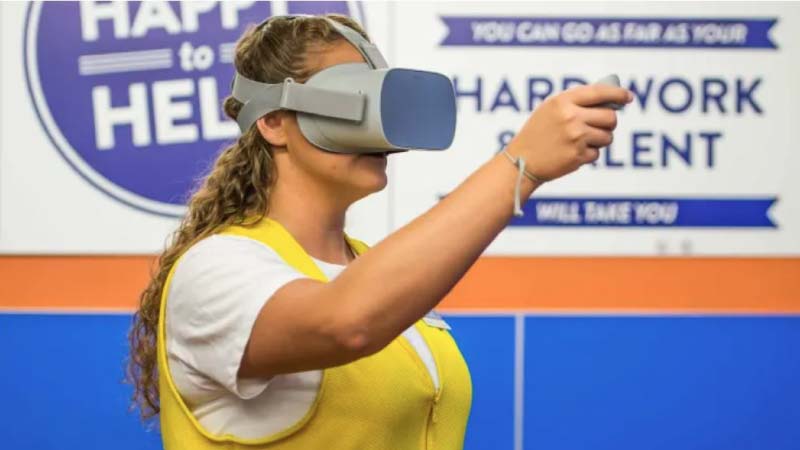 Better than usual?
Studies have shown that VR can train better than many standard classrooms or book learning. With VR, the learner experiences consequences for their actions, either good or bad, in the same way they would experience in the field. The University of Maryland studies also showed that experiences in a VR environment have similar retention to those performed in the real world. Researchers say that the VR experience improved their ability to recall information by 8.8 per cent and 40 per cent more accurately than volunteers given a simple desktop learning environment. Another enterprise benefit of virtual reality environments is that they can be offered regardless of location. Instead of forcing employees to travel, enterprise organisations can now provide a virtual reality device that can be used for training basics in the comfort of their own home, saving both the employee time and the organisation money in training expenses.
VR training can benefit several industries and be implemented using fewer resources and less space. The technology itself costs money, but it's a far less expensive route than building labs and other real-world spaces and equipping them. Since learners are not working with expensive or dangerous equipment, it also reduces insurance and risk management costs. The impact is essential, and a desire to learn and grow is needed to create the effect. We must aim to invoke joy, play, and humanity into our technical workplace solutions to see the positive impact and behavioural changes we desire to see. The combination of technologies such as AI and AR/VR can provide both.
If you liked reading this, you might like our other stories