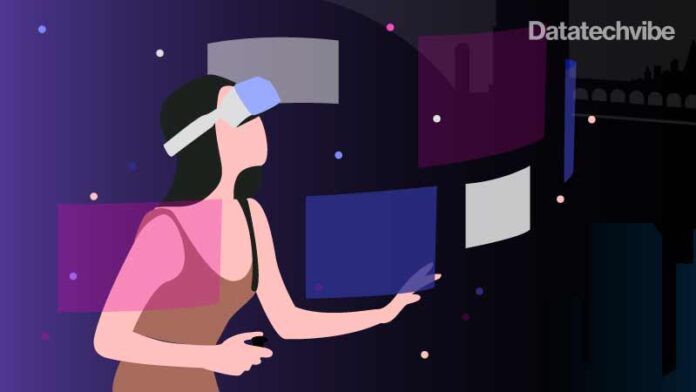 Microsoft, Facebook, Nvidia and other tech companies claim a virtual reality universe is the future of the Internet. Are they right?
Jensen Huang, the sci-fi-inspired tech CEO of Nvidia, has been talking about the metaverse for years. Going beyond a set of connected social apps, on an earnings call in July, Mark Zuckerberg said Facebook should be known as a "metaverse company".
Interestingly, Huang's business plan, he admitted, was inspired by Neal Stephenson's breakthrough novel Snow Crash which helped him to conjure a metaverse that he described as "a virtual world that is a digital twin of ours."
At this point, it won't be a stretch to say that tech giants are in the early stages of a global arms race to create a virtual reality universe, placing big bets on technologies that could define the future of the internet.
For the uninitiated, the metaverse is the universe of virtual worlds that are all interconnected, incorporating technologies like AR overlays, VR dressing rooms for real stores, and even apps like Google Map. The tech companies claim that soon we will all be hanging out in an interactive virtual reality world, complete with games, adventures, shopping and otherworldly offerings, just like the sci-fi film Real Player One.
How will metaverse work?
Similar to logging on to the Internet, you'd log on to the metaverse, but use a head-mounted display, not a screen, to view content and a form of motion tracking to grab objects.
Also Read: A Touch of Reality: AR, VR, and MR
Meet the power players
An alternate digital reality where people work, play, and socialise, metaverse is a project high on the agenda of many big tech firms around the world ranging from Facebook and Microsoft to ByteDance and Tencent.
In August, billed as a "metaverse for engineers", Nvidia announced a major expansion of Nvidia Omniverse —  a simulation and collaboration platform delivering the foundation of the metaverse through new integrations with Blender and Adobe. Nvidia's Omniverse has grown to more than 50,000 users, and now it hopes to dramatically expand this base with the addition of millions of Blender users who use a simple tool to create 3D imagery.
"Nvidia Omniverse connects worlds by enabling the vision of the metaverse to become a reality," said Richard Kerris, vice president of the Omniverse development platform at Nvidia, in a statement. "With input from developers, partners and customers, we're advancing this revolutionary platform so that everyone from individuals to large enterprises can work with others to build amazing virtual worlds that look, feel and behave just as the physical world does."
Meanwhile, Microsoft said it is "uniquely positioned" with a stack of artificial intelligence and mixed reality tools to help companies start developing "metaverse apps". Microsoft CEO Satya Nadella said the company is working to build an "enterprise metaverse."
Several gaming companies, including Epic Games, which recently raised $1 billion to spend on its metaverse plans, have released simulation software and VR services for a metaverse.
In September, Facebook announced an investment of $50 million to partner with organisations to responsibly build metaverse. "The metaverse isn't a single product one company can build alone. Just like the internet, the metaverse exists whether Facebook is there or not. And it won't be built overnight. Many of these products will only be fully realised in the next 10-15 years," one recent Facebook statement reads.
The metaverse is not just headsets offering siloed experiences and cross-play with people who own other gadgets, instead, as ambitious as it may sound, it would be a massive cyberspace —  a future-forward social hub, a space where avatars can meet and hop seamlessly from one activity to the next — for connected apps, linking AR and VR together. This is the future of the Internet.
Facebook has invested heavily in VR and AR, developing hardware such as its Oculus VR headsets and working on VR glasses that project the wearer's eyes and smart wristband technology. Recently, it revealed a virtual reality workspace for remote workers.
The new XR Programs and Research Fund will invest the money globally over two years to ensure metaverse technologies are "built in a way that's inclusive and empowering," Facebook said, and research how to design technologies that are inclusive and accessible to all users, and also "encourage competition" in the nascent industry.
Matching Facebook, ByteDance, TikTok's parent company, spent a reported $772 million on its own version of Facebook's Oculus: Pico, a virtual reality headset company.
ByteDance told CNBC in a statement that Pico's "comprehensive suite of software and hardware technologies, as well as the talent and deep expertise of the team, will support both our entry to the VR space and long-term investment in this emerging field."
In March, ByteDance acquired a major mobile gaming studio called Moonton for a reported $4 billion, as it looks to expand into gaming.
Escalating competition with Tencent, ByteDance increased its investment in Roblox competitor Reworld by $15.3 million, as the company seeks its so-called metaverse platform.
Two years ago, gaming unicorn Roblox, known as a leader in the metaverse, and Tencent announced a strategic partnership to help fuel the next generation of Chinese creators.
"Roblox's vision for the metaverse is to create a platform for immersive co-experiences, where people can come together within millions of 3D experiences to learn, work, play, create, and socialise," Roblox said in a blog.
Last year, Spatial released a free AR app allowing avatars to appear within a user's real-world environment. Snapchat introduced custom avatars and filters that overlay the world with digital content, and Apple also has longtime AR ambitions.
And with so many devices offered by different companies, one can expect metaverse to be a collection of technologies, backends and experiential frontends that all play nicely together.
Also Read: The AI Arms Race
The future of consumer business
In the consumer electronics industry, Internet of Things, artificial intelligence, and VR/AR are reengineering social reality in multiple dimensions. At the recent CE summit in China, Cai Shuhuan, COO of Kandao Technology, said metaverse is a tool that integrates reality and virtuality and enables immersive interactions regardless of time and space.
"The number of mobile Internet users has almost stagnated. All players who have made profit in the mobile Internet era see that there is a very low input-output ratio. At this time, areas with higher output must be explored," said Cai Shuhuan.
Sun Yanbiao of Shenzhen Camera Industry Association, at the CE summit, gave an example of players on a golf course judging how far they are from the hole and the wind speed through a smart watch. "At this time, the watch is not merely a control organ, but also a scenario. As what we see in The Matrix, all of this is created by big data," said Yanbiao, "What you see in the sci-fi movies today is bound to become reality in the 10 to 20 years to come."
Increasingly, smaller tech companies are investing in the metaverse vision because they don't want to risk getting left behind, while some are experimenting to see what the possibilities are.
Recently, Color Star, an entertainment technology company, announced that it will continue to increase its investment in product development for its key metaverse project — in the research and development of 3D scenes and online VR concert sections, with the 3D version to be applied to online interactive celebrity videos, shopping, and other upcoming projects, to bring online life another step closer to reality. The Color Star metaverse series is part of the world of online entertainment, where global users can interact with their favourite idols and even use their avatars in the metaverse.
Metaverse is a set of application scenarios not just focused on entertainment, but also for socialising, studying, working, shopping, watching dramas — it's a parallel digital world. The infrastructure of metaverse includes a large variety of technologies from 5G communication network, VR, AR, WiFi6, wearable devices, blockchain, cloud computing, edge computing to AI+GPU and brain-computer technology that are necessary to support the ideal metaverse ecology.
This is the clearest admission yet that the future of tech doesn't lie just in VR or AR, but in a mix of many devices accessing a shared online world, which may be more immersive than you're currently using to read this story.
Undoubtedly, it's a huge undertaking that would require standardisation and cooperation among tech giants, but that hasn't stopped them from saying the metaverse is just around the corner.