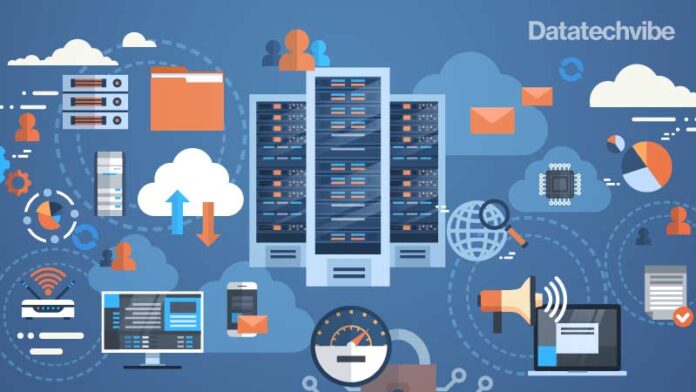 Cloud RAN can  boost  network versatility and agility, accelerate the introduction of new radio features, and enable shared infrastructure with other edge services
Cloud and telecom operators are under intense pressure due to rising operational costs and considerably slower growth in their return value as a result of the rapid advancement in mobile and internet technologies. To meet user demand, such development necessitates deploying and managing an increasing number of base stations, which is expensive. By 2025, it is predicted that the need for machine-to-machine communication and high-speed networking will have multiplied hundreds of times. Such expansion will occur concurrently with the promising 5G networks, which promise to manage all network traffic and deliver top-notch services.
C-RAN, Cloud Radio Area Networks, is a new architecture that seeks to address such needs by consolidating the base stations and offering a collaborative solution across various operators. Such technology has recently garnered much interest from academics and industry because of its low cost, excellent energy efficiency, and centralised network architecture.
A futuristic cloud
In distributed systems, high availability and reliability are vital concerns. For businesses using cloud computing, offering highly accessible and dependable services is crucial to preserving client faith and happiness and reducing revenue losses. Cloud RAN enables better coordination among base stations while also bringing processing advantages to take up the advanced functionalities aiding clouds. Based on base station virtualisation and open platforms, cloud RAN aggregates dynamic resource allocation from a centralised processing unit. It simultaneously lowers power consumption and boosts the rate at which data processing resources are utilised, resulting in an energy-efficient infrastructure that can accommodate changing connectivity requirements.
Using the idea of virtualisation, C-RAN's revolutionary design enables support to as many base stations as the network requires. In C-RAN, a centralised baseband pool is used to virtualise and distribute baseband and channel processing among operators. Base station deployments and more dynamic traffic handling are made possible by such centralisation and sharing of resources. As base stations are virtualised rather than physically placed in various locations, such a design could lower costs. Additionally, because base stations will be located on the same physical device, it uses less energy and power than traditional networks. Technology behemoths like IBM, Huawei, Nokia Siemens Networks, Intel, and others praised and sought  C-RAN design.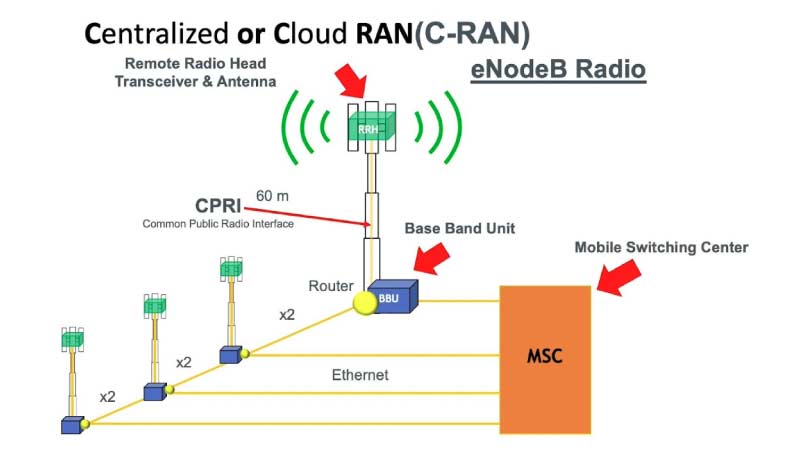 Impact of C-RAN
The introduction of new radio features can be accelerated via cloud RAN, which can also enable shared infrastructure with other edge services like RAN intelligent controllers (RICs), multi-access edge computing (MEC), or fixed wireless access (FWA). Infrastructure sharing aids in application portability and service scalability to improve efficiency and customer experience. With each new generation of technology, new use cases have emerged that potentially transform enterprises, industries, and people's lives. This solution creates an adaptable framework for such use cases. Communications service providers (CSPs) now have new opportunities to achieve a competitive edge through quicker innovation and greater flexibility, and they are actively pursuing these opportunities.
By reducing latency from the telco edge to the device edge, C-RAN is currently opening up a wide range of prospects for creating cloud-native applications. There are numerous uses for bringing processing capacity closer to data providers and consumers. With its implementation, the data can be fed to machine learning and AI, producing insights to help create more innovative infrastructure, better cities, and smarter societies.
Due to new RAN building methodologies, service providers' access networks' design, construction, and operation are expected to change. But starting this shift should be considered a significant task due to:
The requirement to validate novel business and economic models that account for the unique characteristics of the marketplaces in which they function.
The necessity to introduce an entirely new and redesigned architecture that fully benefits from industry and standards-based initiatives.
To speed up service delivery and reduce risk through uniform and compliant configuration management, hands-off deployment of the RAN employing automation, zero-touch provisioning, and operations are desired.
Introducing additional suppliers poses a challenge because service providers can select the features they believe to be best in class.
Current hurdles
Many analysts argue that for some operators, the primary driving force behind the adoption of cloud RANs is their entry into 5G networks because they will need to provide new types of services to address the enterprise market, especially those in the industrial sectors where performance and reliability are crucial. The current supply of inexpensive fibre, especially dark fibre and the availability of real estate are the two key obstacles to the broad deployment of cloud RAN. Dark fibre availability is inadequate in many regions, including Europe, which calls for creating a more adaptable architecture. To place their data centres, operators also require access to real estate.
This is not a problem for major legacy operators because they have many of their old central switching offices, but it would be difficult for new operators. Concerns loom large that any savings in infrastructure costs due to cloud RANs may be wiped out by fibre deployment and real estate costs. The decision to adopt cloud RAN currently depends on factors such as how distributed the network is and how many edge data centres should be built.
To assure compatibility and integration with current networks, operators may choose one of the migration methods provided by their RAN vendor in the near future. However, C-RAN adoption can lead the computer industry to a future of innovative breakthroughs. It will be interesting to observe how industry leaders in data science adopt the technologies necessary to offer architectures and services that are flexible and easily accessible.
If you liked reading this, you might like our other stories
Datatechvibe Explains: Dirty Pipe
When Advanced Data Analytics Meets RPA