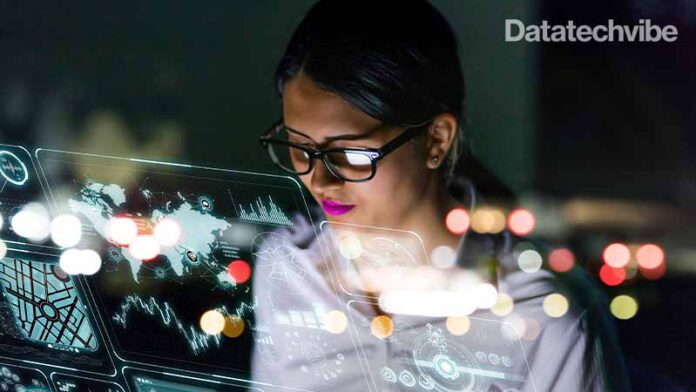 With companies fighting for top spots, it's time they master data analytics and be future-ready with accurate, reliable data insights
Manchester United has announced its first Director of Data Science to drive data in delivering success on and off the football field. This piece of news is enough to mull over the importance of data analytics today.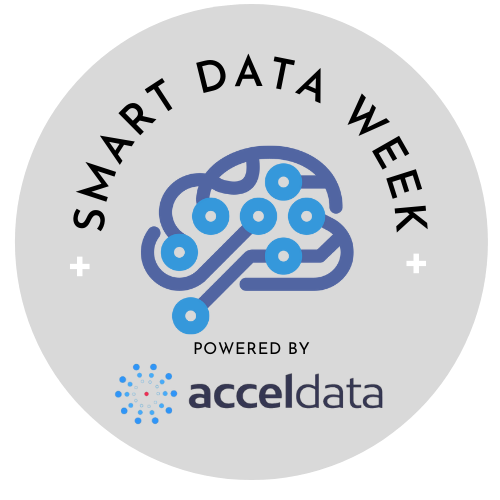 While organisations understand the importance of consolidating their data volumes to harness actionable insights, they must realise that holistic data analytics is the future for effective digital transformation.
From big data, predictive models, data visualisation to intelligent analysis, analytical technology is evolving to easily help businesses worldwide increase customer engagement and revenue. With companies fighting for top spots, it's time they master data analytics and be future-ready with accurate and reliable data insights.
Apart from established analytics providers such as Salesforce, Tableau, Microsoft Power BI  and Google Cloud Looker, several innovative startups such as AperatureData, Bigeye, and Exabeam popping up in the $240 billion data analytics industry. PitchBook research reveals that investors have placed around $40 billion into data analytics startups.
Are businesses on the right track?
The CRM system entails all customer interactions. Marketers monitor the data to understand how much time is spent addressing a customer's demands and concerns. After which, customer service is run through the CRM system. But financial management is not, and without which, it's not easy to establish a meaningful KPI to measure performance. With the rapid pace of technology and business growth, integrating all data assets is a crucial requirement. And it begins with getting the most out of data analytics.
Let's look at some statistics. A digitally mature organisation is 26 per cent more profitable than others, and Forrester research reveals that data-driven companies grow at 30 per cent annually. Yet, data analytics strategies have a below average success rate. According to Gartner, only 20 per cent of analytics solutions successfully deliver the intended business outcome. Moreover, a Venturebeat report claims that 87 per cent of analytical projects do not even make it out of the dashboard. What is going wrong?
One of the most common hurdles is the model drift – degradation of data analytics models because of the changes in data variables. These disruptions change the process of the data analytics model, and it is essential to identify and rectify the problem to get the model to deliver optimum performance. Integrating ModelOps and DataOps enables a beneficial replacement of the model if the business circumstances change drastically. Additionally, businesses must deploy a continuous model drift monitoring system with the right KPIs. However, limited companies can get the most out of data analytics, which puts them miles ahead of their competitors.
In a survey conducted by GetApp, over 500 employees across sectors were questioned about their tools for data analytics and if they believed that data analytics could increase confidence in decision-making. The results revealed that the healthcare sector had the highest utilisation rate but had the lowest levels regarding confidence in data-driven results. The survey demonstrated a positive parallel between how confident the brand is with its data-driven business decisions and how important they take data analytics to be. Most companies that employ full-time data analysts use business intelligence (BI) software, and their data-driven decisions are more impactful.
A citizen data scientist helps.
Decentralisation of data can be an essential factor in allowing businesses to invest in data analytics. Experts believe when team leaders are given the autonomy to use data, they will be empowered to make the best possible data-driven decisions. The role of a citizen data scientist is best served here. They can use BI software features such as drag-and-drop models to demonstrate data relevance to every team in the organisation.
They are different from data scientists. They do not indulge in analysis but serve the fundamental requirement of spreading data awareness and providing deep knowledge of the tech stack, data strategy, and customer pain points. With their expertise, teams are strengthened with the power of data and seek answers from analytical solutions.
Considering every detail about a customer, including search behaviour, choice of content, communication, and GPS location, this 'digital exhaust' is run through a data analytics solution for actionable insights driving conversion rates and personalised customer interactions.
Also Read: Let Augmented Analytics Do Your Heavy Lifting 
Let's explore the benefits
Analytics offers both prediction and knowledge discovery capability, making product development an area that is best benefitted. By providing companies with an understanding of the current state of business and martech landscapes, also creates a foundation for possible business future outcomes.
With customer-oriented data insights, brands can get a broader perspective on customer behaviour and demands and how they could change in the future. Using targeted content, brands can deliver customised advertisements to targeted customer groups. Improving marketing efficiency can cut costs as brands do not have to chase after their entire customer base with a single advertisement.
Apart from marketing optimisation efforts, data analytics can help with business operations efficiency, too. Companies can take immediate action, deliver better operational results, and maximise profits by identifying possible vulnerabilities.
A company's growth lies in innovation and customer satisfaction. And real-time data analytics can help businesses focus the efforts, resources, and budgets to safely navigate the company to success.
Although raw data insights can provide basic measures and metrics, brands need to indulge in advanced data analytics tools to track and bring out the complicated metrics that can take the company to a whole new level.
Log Analytics
A global manufacturer attached IoT devices to farm equipment to track weather, temperature, time, and soil conditions, among other factors. Each of the log data was analysed with a central log analytics solution to attain farm productivity insights and suggest recommendations for client business growth.
An average cloud application gives out millions of logs. Each of these is a file whose data describes user action, application task and compute the error. The fact is, there is a wealth of data in each of those logs that can be analysed to maximise customer engagement, cloud operations, and IT security. In 2020, Markets and Markets valued the log analytics market at $1.9 billion, and other data analytics experts predict the market to reach $3.7 billion by 2025.
A ChaosSearch survey revealed that organisations see a lot of potential in log values, but they face numerous challenges, including handling scale requirements. Yet, they realise that there are several opportunities to expand the scope of log management and analytics.
Also Read: 5 Native Advertising Rules Every Marketer Should Know
Augmented data analytics
A sales leader wants to increase his productivity and ROI. He decides to gather insights into the cost of sales and the performance of his team. How does he do it? Augmented analytics.  From an analysis of regional performance to a comparison of sales rep performance, augmented analytics with the natural learning process (NLP) considers the structured and unstructured data to deliver insights.
This technological solution uses AI and ML to enhance analytics in the data lifecycle. The combination of data science and AI allows organisations to receive more value from data assets. It allows them to ask questions and automatically produce insights in a conversational manner.
Apart from increased data literacy, a vital benefit of using AI analytics is that it allows a unique perspective through the integration of ML with human curiosity. With BI tools, the process enables faster data preparation, quicker data visualisation, and higher productivity.
Discover.ai leverages cutting-edge technology for enhanced customer satisfaction. It recently launched discover.open that offers artificial intelligence data analytics by transforming unstructured data into promising and actionable insights. From inspiring mood boards to interactive content, AI data analytics can create an evolutionary business approach.
The answer lies in data
It's the digital era with an exhaustive data gold rush. Getting the most out of holistic data analytics solutions that produce the best possible insights is the key for data-driven organisations. Therefore, it is essential to allocate a large share of the budget to data analytics and data scientists to be future-ready in any market scenario. After all, Harvard Business Review called data science the sexist job of the 21st century.