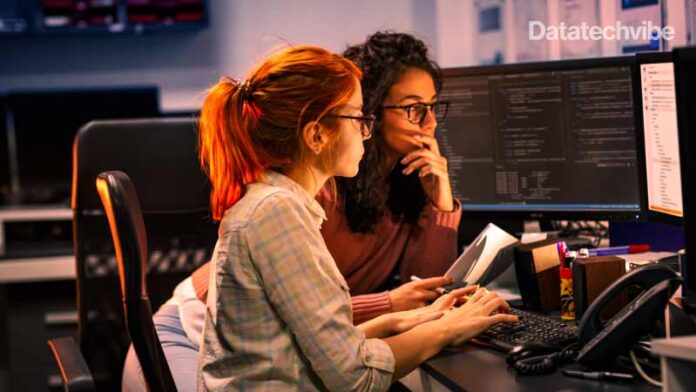 Startups are not only key drivers of economic growth and job creation but are often a catalyst for innovation. In the MENA region, innovation by young firms contributes significantly to aggregate productivity growth. 
When it comes to startup success stories in the region, ride-hailing service Careem, which was acquired by the US-based Uber in 2019, undoubtedly tops the list. It set new standards in transportation in the region through innovation and technology and was creating around 80,000 new jobs every month in 2018.
Souq, which was the largest eCommerce provider in the Middle East, operating in seven countries before it was acquired by Amazon in 2017, has set benchmarks for the region's startups.
The region's large and young population, with a relatively high level of digital connectivity, and number of initiatives that have emerged in recent years to promote entrepreneurship in the region are driving the startup ecosystem. 
After a lull in startup activities due to the lockdown and the effect of the COVID-19 pandemic on the economies across the region, there are signs of revival.
After voice-centric social platform Yalla Group became the first Dubai-based tech unicorn to list on the New York Stock Exchange last year, the MENA region added one more unicorn, Kitopi, to its growing list of successful startups. The Dubai-based, three-year-old cloud kitchen startup raised $415 million in a Series C led by SoftBank's Vision Fund 2  in July. It is one of the largest-ever financing rounds raised by a venture-backed company in the Middle East & North Africa, and the first investment by SoftBank in a Middle Eastern company.
2021 is making a comeback similar to that of 2019, a year which set various benchmarks for progress in MENA's VC ecosystem, with over $1.2 billion invested in regional startups in the first six months of the year compared to $1.1 billion invested in 2020, according to research from MAGNiTT, a startup data platform. According to Wamda, startups in the MENA region have raised $267 million across 44 deals in June.
The top three MENA hubs, the UAE, Egypt, and Saudi Arabia, accumulated 71 per cent of capital. The food and beverage sector took the biggest share of MENA funding in the first half of 2021, while the highest number of deals were closed by fintech startups.
With the return of in-person events such as GITEX and Expo 2020, greater accelerator program activity, and the reignition of founders' cross border activity to scale up, the growth trajectory of the startup ecosystem is looking highly encouraging, according to Philip Bahoshy, CEO and founder of MAGNiTT.
"Large markets across MENA are going through digital transformation. The challenges of multiple geographies, demographics and regulation is the opportunity many local entrepreneurs are trying to solve, which international startups have looked to avoid," added Bahoshy.
Last year, the economic uncertainties and drop in oil price resulted in a sense of hesitancy among the investment community with half of the startups witnessing an impact on their funding round. A report from Wamda and Arabnet featuring findings from 247 startup founders across the region, highlighted that nearly half, 49.4 per cent, of those surveyed, had cash to run their business for six months or less. That dropped to one to two months for logistics startups.
According to the report, a third of the mobility startups in the region suspended their operations and have seen their revenues decrease by 76-100 per cent due to the pandemic last year. In addition, the lockdown measures and the economic uncertainties resulted in a negative impact on 71 per cent of the startups, of which 22 per cent have suspended operations, and 21 per cent are witnessing a high decrease in demand resulting in significant losses.
However, this seemingly bleak outlook wasn't universal. 
In 2020, startups in e-grocery, edtech and fintech saw an increase in demand, which reflected in positive revenues. In e-grocery, 16.7 per cent saw their revenues double since the outbreak of the pandemic, while 47 per cent of edtech startups saw a positive impact on their revenues.
A time of crisis is also a time of opportunity. Interestingly, the Covid-19 pandemic has nearly instantly and very dramatically pivoted the priorities of some startups to solving problems related to the pandemic and preparing for any in the future. Some innovative young firms have been critical in helping shift towards fully digital work, education and health services. 
Dubai tech experience company SmartCitti teamed with UK-based immersive map maker WRLD3D to launch the SafeDistance app. This office navigation and planning tool creates a 3D digital replica of the real world so people can get around work premises safely while adhering to social-distancing rules.
Also, last year, Liber Health, a startup incorporated with the UAE's in 5 Tech platform,  launched a technology that uses optical iris scans in combination with blockchain systems for identity control, privacy, health data transfers and coronavirus health checks.
Edtech startup Kiron, which provides refugees worldwide and underserved communities in the Middle East access to high-quality education, developed a free, interactive online course to help educators globally learn how to better teach students online during school closings. Even cloud kitchen startups grew their business during the pandemic, disrupting the dining industry. No wonder, cloud kitchens, facilities built to produce food specifically for delivery, are becoming popular with investors. Kitopi is attracting new customers who are choosing home deliveries to avoid the possible risks of dining out.
Also Read: Top Funded MENA Startups
Government support
Government reforms are boosting the opportunities for entrepreneurs across the MENA region. "Governments' interest in this space, across the region, continue as it makes improvements in the startup ecosystem — reducing the cost of setting up, supporting the ability to scale and providing incentives for access to capital — helping entrepreneurs to flourish," said Bahoshy.
The UAE has an efficient ecosystem for startups, providing them guidance, connection and funding facilities. Some of the major platforms supporting fintech and startups are Fintech Hive, Intelaq, Dtec, Hub71, Flat6Labs, and Sheraa.
Last year, Dubai Economy joined hands with digital marketplace noon.com to connect local startups that have its DED Trader licence through its Mahali digital store. The programme is designed to offer Emirati startups and entrepreneurs with digital business support and expertise, enabling them to grow their businesses online.
In 2019, Saudi-based Misk Innovation launched a growth programme — Misk Growth Accelerator — for startups in the MENA region, in addition to a pre-accelerator programme Misk 500 Accelerator for pre-seed and seed stage startups in partnership with US-based 500 Startups. Earlier, Saudi-based Business Incubators and Accelerators Company and Dubai's venture investing platform VentureSouq an investment unit to catalyse the KSA's startup space.
Not to be left behind, the Oman Technology Fund, in partnership with 500 Startups, also initiated the Wadi Accelerator programme, a $15m tech startup funding initiative.
Within the regional startup landscape, collaborations among cross-border investment hubs to encourage synergies has been a promising development.
Flat6Labs is the most prominent accelerator in Egypt. EdVentures, Sawari, Algebra and Endure Capital are some of the VCs. Government-run accelerator Falak invests in early-stage startups and was established to give the startup industry in the country a much needed shot in the arm. Although Egypt is still a relatively new startup hub, there are  several promising startups on their way to the $1 billion club, including Swvl, an app that allows customers to book rides on buses and vans in their network, and Vezeeta, a healthtech platform.
Recently, Google announced the list of startups in six Arab countries across automotive, agriculture, fitness, fintech, real estate, eCommerce and entertainment for the second cohort of Google for Startups Accelerator Middle East and North Africa, a three-month digital accelerator programme for seed to Series A technology startups based in the region.  The startups were selected based on criteria like the problem they are trying to solve and how it creates value for users, in addition to their willingness to use machine learning technology.
Also Read: Top Data Virtualisation Tools and Platforms
International investors
Of late, we are witnessing a greater international appetite from investors towards MENA-based startups, especially towards innovative startups solving problems that the pandemic brought up, how they are pivoting and tackling the unknown, or how they are finding new problems to solve. Investors are deploying their capital more strategically, but more accurately.
Earlier this year, Sequoia Capital made its first investment in the MENA region — the blue-chip Silicon Valley firm led a $5m investment in Egypt's digital banking startup Telda — while other regular international investors, including Endeavor Catalyst, MSA Capital, Kingsway Capital and Tiger Global, continue to fund the ecosystem.
The sectors benefiting most from high investment are Fintech, eCommerce and healthcare. The digital healthcare agency Vezeeta secured a staggering $40 million in series D funding in early 2020, shortly after moving their headquarters to Dubai.
"The kind of startups that investors are interested in are those that have strong founding teams that can show a track record of solving problems. That is most important to investors," said Bahoshy.
Although Covid-19 is far from over and many of the long-term economic impacts are still to hit home, raising over $1 billion of funding in the first six months of 2021 is an incredible achievement for MENA startups.
With the global marketing technology (MarTech) sector reaching $121.5 billion in value and continuing to grow, we expect to see investors, who keep an eye out for new product ideas and trends, to make a habit of staying up-to-date on the martech startups in the region, and invest in them.