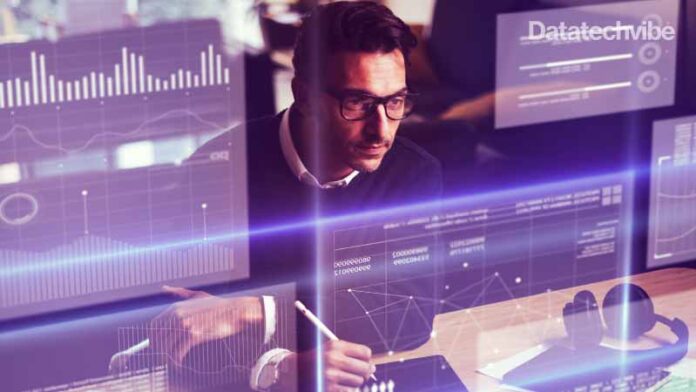 With the competitive market of data virtualisation in recent times, companies have multiple platforms and tools to choose from. Here are our picks.
Data marts, data lakes and data warehouses are things of the past. Accessing all the company data at the source without moving the need to move them is an added advantage for any company. Data virtualisation is a much-needed technology that creates an abstract layer over the physical implementation of data. 
The market of data virtualisation tools and solutions is incredibly competitive. However, with its expanding popularity and trend, experts reckon that the market will exponentially grow in the next few years and be comparable to the overall data analytics market. While vendors are plentiful, here are our top ten picks.
The platform is the only data virtualisation solution that is provisioned as the virtual image on AWS Marketplace. As a result, the company claims that its customers across major industries have gained business agility and increased ROI. Transforming the way organisations innovate and operate, Denodo imagines a world where organisations can focus on their business goals without worrying too much about integrating, governing and provisioning data. Since 1999, they pride themselves in being committed to constant innovation. Some of their global clients include BPI, BHP, DNP, Charter Communications, APS, and Autodesk.
Also Read: Company Close-Up: Denodo — Delivering Value From Data
The company began with the simple idea that data management shouldn't require bigger storage and infrastructure. They possess more than two exabytes of application data under management and have released themselves from siloed data management practices. Today, the global company helps businesses worldwide to achieve their business agility priorities. They provide a Virtual Data Pipeline (VDP) that can automate self-service provisioning by integrating with existing toolchains. The unified platform helps data recovery from any cloud infrastructure. Their founding vision of optimising copy data within the data centre has helped make over $46 billion global copy data management market. Some of their clients include Dell, Sanofi, Netflix, and Dassault Systemes. 
SAP HANA is SAP's data integration tool. A high-performance in-memory database, SAP HANA provides fast, data-driven, real-time decisions and actions. Powering the SAP business technology platform, it provides advanced analytics on multi-model data, on-premise and in the cloud. The platform can also integrate data from across the enterprise, enabling faster decisions based on live data. SAP encourages blending the advantages of SAP HANA and the cloud to benefit from cloud-native solutions that deliver scalability and speed along with the end of information silos. SAP HANA clients include Steinbeis Papier, La Poste, Ferrara, Endress+Hauser, and ITOCHU.
They call themselves 'a data broker for Data Architecture Modernisation.' Their platform helps users connect Business Intelligence (BI) tools to live data sources without the need to move data. They include automatic data lineage and auto-optimised query response time functionality. Additionally, their Intelligent Data Virtualisation platform provides Cloud OLAP and Universal Semantic Layer for a speedy, accurate data-driven BI and Machine Learning (ML) analysis at scale. Some of their clients include Wayfair, BRI Bank, Rakuten, and GSK.
With a mission to simplify the way users and applications connect with data, the company specialises in providing data access through data standards and application platforms such as ADO.NET, SSIS, BizTalk, and Microsoft Excel. With connectivity as their core business, CData enables SQL-92 Connectivity to more than 200+ SaaS, NoSQL, and Big Data Sources. Some of their OEM and Industry partners include CA Technologies, Tableau, Oracle, CISCO, HCL, Intenda, and redis. 
The Stone Bond Technologies Enterprise Enabler claim that their customers report deploying technology up to 90 per cent faster. This data virtualisation tool allows users to analyse business data by unifying information silos for visibility across data sources. High scalable with minimised costs, enterprise enabler, claims to be leading the innovation of data management and data virtualisation since 2002. Their customers include Huber, WCA, CenterPoint Energy, and Fisher.
Serverless, AWS Glue is designed to work with semi-structured data by introducing a dynamic frame. Consisting of a central metadata repository, AWS Glue Data Catalog, the solution can automatically generate Python, Scala code, or a flexible scheduler and handle dependency resolution. The AWS Glue console can be used to discover data, transform it, and make it available for queries. When a customer builds a data warehouse, this solution can help generate ETL scripts to transform, flatten, and enrich data from the source to the target. Some of their global customers include FinAccel, 21st Century Fox, News Corp, and Media Math.  
The Red Hat JBoss Data Virtualisation allows multiple data sources to be treated as a single source and deliver the data in the right form and time to the appropriate user. They provide rapid ways to deliver reusable and loosely coupled unified data views and data services using graphic tools. They are known to perform well on both Windows and Linux platforms, and they reduce adoption complexities. Some of their customers include BMW Group, Intermountain Healthcare, and Tata Consultancies.
Their data virtualisation solution intelligently automates data ingestion, integration, and processing on high performance, fully managed platform. They use Spark support to future-proof architectures and reduce the change and complexity of the modern cloud data integration. They are known to combine advanced hybrid integration and governance functionality with self-service business access. Additionally, augmented integration is made possible with their CLAIRE, a metadata-AI driven engine that works on Machine Learning. One of their customers, AARP, successfully reduced the time taken to load data by 20 per cent and another client, ACE Hardware, increased their developer productivity by 60 per cent. Other Informatica's data integration clients include ACH Food, AGL Resources, and AIA Singapore.
Also Read: Companies Cracking the Data Code
IBM data virtualisation tool promises a single view of a company's disparate data without data movement. With their distinct integration tools in on-premise and cloud deployments, they offer several pre-built functions and connectors. The platform also supports popular application query languages and multiple data sources across enterprises. It is also possible to encrypt database credentials and keep them private on local devices, which are not cached on other devices or the cloud. One of IBM's clients, Highmark Health, used IBM Cloud Pak for Data to reduce data silos and predict which patients are at risk for sepsis.