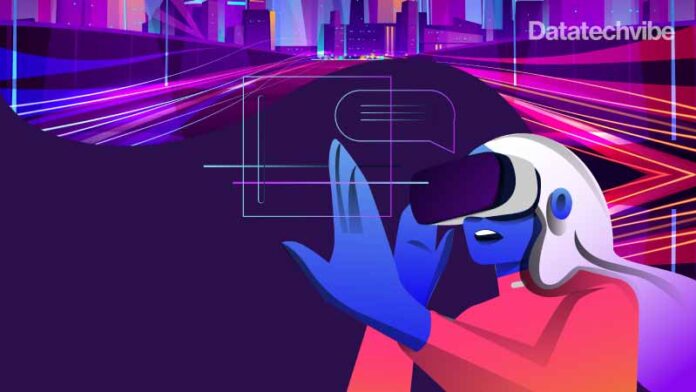 The metaverse means many things to many companies. The future as we know is about to change completely.
There is no doubt that Meta (formerly Facebook) is hard at work. Earlier in October, CEO and chairman of Meta Mark Zuckerberg announced the company's plans to hire 10,000 workers in the European Union over the next five years to work on the new computing platform.
The metaverse promises to be many things as an army of technology companies come together to build the ecosystem that is pegged to change life as we know it in the near future. In simple terms, the metaverse is a virtual world that will harness the power of a collection of technologies like augmented reality (AR), virtual reality (VR) and video. It will allow users to interact in a shared virtual 3D world or worlds that are interactive, immersive and collaborative.
Zuckerberg has acknowledged that "no one company" will build the metaverse by itself.
NVIDIA, for example, plays a significant role because the company's chips power the computing devices that will run the metaverse. Democratisation of the metaverse is a key concern and experts are highlighting the need as well. The metaverse will not be tied to any one app or place — digital or real, explains Rev Lebaredian, Vice President of Simulation Technology at NVIDIA.
Think of it as a  platform for connecting 3D worlds into a shared virtual universe. Lebaredian stresses the term persistence. Just as virtual places will be persistent, so will the objects and identities of those moving through them, allowing digital goods and identities to move from one virtual world to another, and even into the real world, with the help of augmented reality. These ideas are already in place in NVIDIA's Omniverse, and it finds extensive application across a growing number of industries for projects such as design collaboration and creating digital twins or simulations of real-world buildings and factories.
Closer than you think
For example, BMW Group uses NVIDIA's Omniverse to create their idea of a future factory, a perfect digital twin of an existing factory. The Omniverse-enabled factory can connect to enterprise resource planning systems, simulating the factory's throughput and new plant layouts. It can even become the dashboard for factory employees who can uplink into a robot to tele-operate it.
The Omniverse is as close as we come to understanding what the metaverse will manifest as. Understand that the AI and software that run the virtual factory are the same as what will run the physical one. The two operate in a loop.
Another big player is Snapchat which recently launched 3D Bitmoji avatars. Users can now feature full-body versions of their Bitmoji personas. In a lot of ways, Snap is leading the way and getting young users comfortable with the idea of spending time in a virtual world. Virtual concerts and music stars are an emerging trend that will soon be commonplace. So, why not give users a chance at virtual stardom?
It gets weirder before it gets better.
Roblox's game Splash raised $20M to grow its virtual celebrity Kai. Splash is a world within the Roblox platform that allows players to create and perform their own live music using in-world AI-powered tools. Fans can create high-quality music easily, then perform that music in live virtual venues for other players online. Users who appeal to their audience can earn fame points for their performances.
Metaverse versus the real world
In November, the augmented reality platform Niantic of Pokémon GO fame raised $300 million from Coatue, valuing the company at $9 billion. The San Francisco-based startup spun out of a side project by a bunch of ex-Google employees.
Now, they are working on the real-world metaverse. What does that mean? It seems like this is a question that comes up a lot when dealing with the metaverse. But this one has a rather contrarian view, and you have to appreciate John Hanke, Founder & CEO, Niantic for getting into it via a company blog where he calls the metaverse concept a dystopian nightmare. "These (sci-fi) novels served as warnings about a dystopian future of technology gone wrong," he says. Having said this, Niantic is building a platform for AR based on a 3D map of the world that will catapult the next transition in computing,
So what's the difference between Zuckerberg and Hanke's version of the metaverse? It's more an issue of perspective. Where Zuckerberg sees the metaverse as a virtual and separate world where people can socialise, work, and play,  Niantic wants to develop technology that brings people closer to the outside world. "At Niantic, we believe humans are the happiest when their virtual world leads them to a physical one," Hanke said at the time. "Unlike a sci-fi metaverse, a real-world metaverse will use technology to improve our experience of the world as we've known it for thousands of years."
So, while Meta wants you to put on a VR headset, Niantic wants you to go outside and let your smartphone guide you to explore your outside surroundings in an entirely new way.
At the beginning of November, Niantic unveiled its Lightship AR Developer Kit (ARDK), a toolkit to develop AR games publicly available for free to anyone. Previously, the ARDK has been used by companies like Coachella, Historic Royal Palaces, Universal Pictures, SoftBank, Warner Music Group, etc.
Monetising the metaverse
Nike unveiled a virtual world called Nikeland on the gaming platform Roblox. Nikeland features a digital showroom, where users can dress up their avatar with a specific Nike outfit. Let's hope the future of brand integration is more creatively-inclined.
The virtual world could look like anything in or out of this world, but Nikeland is modelled after the actual headquarters of the Oregon-based company. Currently, visitors can play tag, dodgeball and the-floor-is-lava on the platform. Users can also design mini-games of their own. According to sources, Nike has a bigger game in mind — like integrating in-play moments during global sporting events such as the World Cup or the Super Bowl.
Stock market analysts are also keeping a close eye on Unity Software Inc which is a leading game engine that recently acquired Weta Digital who's core business is creating VFX in film. The company operates under two main segments: create and operate. Create refers to the company's game creation engine and contributes to 30 per cent of the company's revenue, which is no surprise considering more than 50 per cent of mobile games are built on its enterprise SaaS platform.
Operate refers to the company's ad and monetisation business fed by the platform's 3.4 billion monthly active users. , the company has one of the world's largest ad networks.
Work in the metaverse
Imagine a 3D platform where business people can create their own avatars and stage meetings, events, showrooms, and training sessions in a virtual space. Offices may have moved to remote working, but what about virtual working environments?
Mytaverse promises just that. The company is using the Unreal Engine to craft high-quality graphics to create more realistic virtual experiences for offices. Ease of use is key here. Employees will be able to use their avatars without wearing virtual reality or augmented reality gear. Their personalised hologram avatars will be able to run, jump, wave, dance and make presentations. This may be the least sexy part of the metaverse but it's definitely a functional role that organisations would welcome.
The platform is being piloted by companies like PepsiCo, Dassault Corporation, Tekni-Plex and Zaha Hadid Architects. Mytaverse even served as the 3D digital event platform for the 2021 Asia Sky Group Virtual Event conference.
Can it be a great leveller?
Chinese social media and gaming giant Tencent is reportedly entering the metaverse and has registered many metaverse-related trademarks for its social site QQ. But the company has not officially announced any plans. Government rules may play a damper for now. But when the metaverse arrives, such physical boundaries should not pose a challenge.
Singapore-based gaming project DigiNation raised a total of $2.4M from venture capital firms on the back of their metaverse aspirations. Starting on the Ethereum blockchain, DigiNation is an all-encompassing ecosystem that comprises extensive virtual worlds and playable characters. Moreover, DigiNation's innovation on the NFT starts from making the DigiAvatar NFTs with evolving attributes. In the DigiNation metaverse, DigiAvatars NFTs make up the indigenous population, NFT attributes such as Experience and Fame can grow according to the player's activities in the game.
If you liked reading this, you might like our other stories
Facebook Rebrands. But Does It Meta?
Get Ready For Metaverse