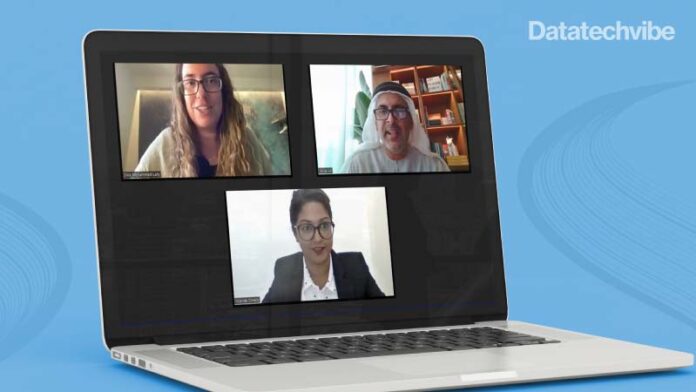 Experts talk about data education at the grassroots, making data applications user-friendly, gamification to encourage experimentation, and establishing a universal language of logic
It's 2022. We can have core data teams, but can't everybody be data people? Data democratisation is an ongoing process of enabling everybody in an organisation to work with data comfortably, but how well have businesses approached the model?
In the latest episode of the webinar Datatech Dialogues: Data Is A Team Sport, Faisal Ali, Group Chief Information Officer, Gargash Group, and Dina Mohammed-Laity, an independent data strategy advisor and former Director of Data Science at Talabat, talked about building a data culture in organisations with a more comprehensive perspective.
To make the best use of data, educating and providing data access at the grassroots level is critical for business growth to lay the foundation for an organisation to run seamlessly and impact the business bottom line.
"We need to educate the grassroots. People conducting the transaction need to understand the value of the data they generate. Once they understand the need to push organisational data into a common data storage and the capability of reusing it without building new data platforms all the time, it's easy sailing from there," Ali said.
Meanwhile, data siloed systems are a big issue. Is it the organisational culture, technology, or both making data shareable and interpretable for non-data experts? "It's a leadership challenge. If you give data a seat at the highest level of the organisation, you will start to see these silos resolve," said Mohammed-Laity.
Throwing in a different perspective, Ali asked why we talk about challenges only in an enterprise-led environment? According to him, 80 per cent of businesses within the UAE cannot afford immense data structures. "Do they not deserve to be as fortunate as the rest of the enterprises? It's imperative to change that mentality."
"It's important to have data providers who do it as a service," said Ali. "It shouldn't be just one organisation doing all the work. If you are talking about democratising data, this is where it starts. It is important that everyone has equal opportunity and may the best ideas win."
It might sound like a big ask, but it's not.
The experts emphasised the importance of sharing anonymised transactional data, not strategic business data. It could change the business game, and several exciting ideas may evolve. After all, innovation is, arguably, at the SME level. By depriving all businesses of data, we are stifling the whole culture, said Ali.
The experts agreed that there could be no good decisions without data. "It's a bottom-up approach. You start from the bottom and work your way up; bring in the language of logic, and let people build those use cases," said Ali.
Data analytics is key
Businesses invest in tools, hire data engineers, and set up data modelling. Still, they need to focus on the language gap and have data ambassadors to drive organisational change across non-technical roles and departments.
Do you agree that data also impacts the culture of innovation? According to experts, innovation is only possible by removing the fear of failure. And it's time we create the space for innovation with data.
"Someone empowered with data can come up with something unique with a completely different perspective. Having space to try something and fail is important," Mohammed-Laity added.
You can watch full video here.
[xyz-ips snippet="no-data-no-decisions-should-be-the-new-mantra"]