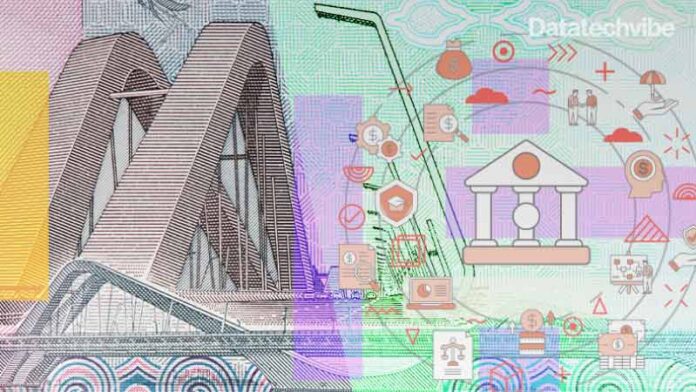 If the UAE's BFSIs are to realise their ambition of being global pioneers, they must adopt a fundamentally different approach to innovation by prioritising the product above all else.
Having long since grown their ambitions beyond merely emulating their Western counterparts, the UAE's BFSI institutions today intend to set global benchmarks. While rumours of First Abu Dhabi Bank's (FAB) intention to buy British multinational Standard Chartered were short-lived, the fact that they even existed is a strong indicator of times to come. 
Innovative trend-setters now populate the UAE BFSI sector, and digital acceleration is everywhere. In the past few years alone, we have seen the rise of BNPL (buy-now-pay-later) platforms like Tabby, Postpay, and Spotii. And the UAE Central Bank is expected to soon launch its instant-payments platform. These are two examples from opposite ends of the scale — agile startups at one and bedrock institutions at the other. The entire sector is in flux, with pioneers pushing boundaries on an almost daily basis. This means two main pressures on industry players. One: be original. Two: be quick.
To be the first to market with something that has never been seen before is a dizzying challenge that must be met. This calls for a paradigm shift, and BFSIs now must become product-centric organisations. If they cannot be first to market with a new concept, they must at least find ways to repurpose the latest big thing relevant to local and regional markets rather than just importing the idea and Xeroxing it. To be successful at this, UAE organisations must build on their technological innovation to create a corporate structure where the very concept of "product" is front and centre in all decision-making. 
Product first
First, the chief product officer needs a seat at the executive table, on par with (rather than reporting to) the CTO or CFO. The product cannot be subservient to customer experience in the age of digital acceleration. It will be the backbone of the transformation journey. We should remember that since this is a journey that does not end, it needs a mindset that is equal to the perils of the road. It needs a leader, and that leader is the CPO, not the CTO or CIO. 
Leading from the front, the product chief will guide technology and finance teams on where to focus their efforts. They will know the market to a greater degree than their colleagues. They will know that importing an idea like that of, say, Irish-US payments company Stripe requires an understanding of how each microservice fits into the Middle East market.
As is probably evident by now, product-centricity is a departure from the age-old customer-first philosophy. Experiences for customers and employees are undeniably important, but they are, to a large extent, built on the product and cannot exist without it. Problems such as high costs and low revenues are product problems, so accountability for them should rest with the CPO, who must therefore have full P&L responsibility for every product brought to market. 
And since no competitive company can afford to have the product's design side-lined by demands from domain-focused functions such as sales or technology, the CPO must report directly to the CEO. This will give them the authority to push back against sales executives that say their biggest customer is in favour of a feature that may take a long time and a sizeable budget to add. If the majority of the market is ambivalent about that feature, then it would be counterproductive to deliver it. Therefore, CPO supremacy and a product-first strategy save the enterprise from a bad business decision. 
The pyramid apex
In this respect, product-centric thinking brings us back, full circle, to customer-centric thinking. But instead of prioritising how to diffuse customer frustrations about a product, the product itself becomes a way of avoiding the confusion and frustrations that lead customers to contact a helpline in the first place. Ironically, customer-centric thinking only delivers what the sales team wants. A focus better serves the customer on the product, as are regulators. The CPO will spend a significant amount of their time getting to grips with what governments require, embedding compliance into products in a way that sales managers, and even finance executives, may miss.  
Putting the CPO at the top of the innovation pyramid is a way of drowning out the din of perspectives about the company's direction. In BFSI, as in other industries, the company is the products it offers. It should be obvious that understanding how a product is helping deliver on business objectives is the only way to decide whether to continue or discontinue its availability. Does it generate enough revenue? Does it help the business expand into new regions? Attract more customers? More partners? The answers to these questions will dictate the features of the product. 
It is important to point out that in a product-centric environment, technology alone is not necessarily the answer. Technology is a delivery mechanism. Strangely, this is even true of technology products. Spreadsheets and word-processing documents are digital versions of useful concepts that came before. Technology is one of the five pillars of superior product organisation, the other four being people, processes, leadership, and organisation. 
Swept away
An enterprise's challenge is to understand what its product does and what the gulf is between that and what customers and regulators want. Other voices, such as those of sales and finance, are important, but they must not drown out the instincts of a good CPO. In a competitive space of digital banks, neo banks, FinTechs, and others, BFSI organisations that do not adopt "product thinking" will see their effort at digital acceleration fail to deliver on their long-term objectives. They are doomed to be swept away in a storm of innovation.