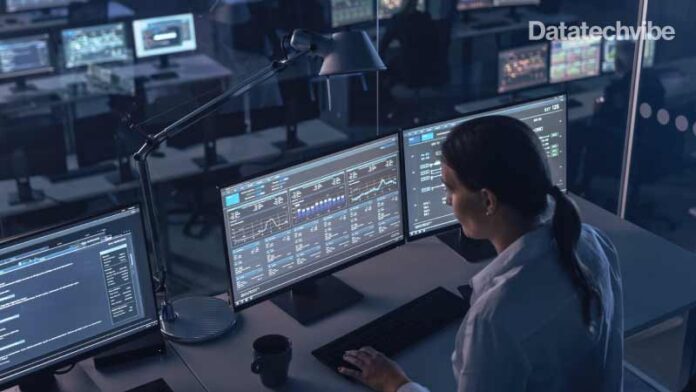 It was an intellectual property leak that could have cost a media company millions of dollars. With timely identification and analysis of the leak's authenticity, a dark web monitoring platform could save the company from a massive loss and identify the source of the leak on the dark web. It can be easier to keep hackers in check by leveraging cyber intelligence tools, primarily a dark web monitoring tool. 
According to the 2021 Privacy Affairs report, hundreds of data samples related to organisations like Google, Microsoft, and MasterCard were sold on the dark web with price tags ranging from $25 to $6000. Timely monitoring of company assets on the dark web has become a necessity today.
With a sophisticated monitoring tool, organisations can keep the dark web chatter in check, including detecting and mitigating exposed credentials, detecting ransomware dump site listings, and neutralising Initial Access Brokers (IABs). 
Here are our top picks of platforms offering dark web monitoring tools and services. 
Partnered with Microsoft, the AI-powered dark web monitoring platform helps companies gain situational awareness with real-time intelligent insights generated by online content monitoring. Cobwebs Technologies was added to the RegTech100 List for its AI and money laundering-powered analytics. Using the automated web intelligence platform, analysts can identify new targets and groups, hidden data and complete an entire investigation with ease. The platform recently won the Global Infosec Award 2021 from Cyber Defense Magazine.
DarkOwl enables cybersecurity organisations, law enforcement and government organisations to fully understand their security posture and detect potential breaches and violations of the law and mitigate them quickly. Founded in 2016, DarkOwl aims to provide dark web security tools to clients to access the darknet at ease. Their dark web scan tool, Vision can index the content of malicious sites all over the World Wide Web to identify data stolen from its clients. Vision scours through the dark web in search of mentions of the client company's domain and email addresses, especially in hacker data exchanges. 
Its account protection service includes dark website scanning. The software scans billions of accounts and passwords available in data collections on the dark web and flags any exposed accounts with a prompt to take action. Dashlane believes that dark web monitoring and password health belong together, and using a Levenshtein distance metric, they determine password similarity while keeping an eye on the credentials that might surface on the dark web. 
Defendify was recognised as a top cybersecurity start-up category of the 2021 Black Unicorn Report, published annually by Cyber Defense Magazine. The startup is based on three foundational principles: cyber-solid foundation, cyber-smart culture, and cyber-strong technology. Providing an all-in-one platform designed to strengthen cybersecurity across people, processes, and technology, Defendify's dark web scanning combines human and dark web intelligence with search capabilities to identify, analyse and proactively monitor for compromised or stolen employee and customer data. 
A market leader in digital risk protection, Digital Shadow's dark web monitoring solution focuses on protecting company secrets and reputation. SearchLight continuously monitors the broadest range of dark web sources for threats, including restricted cybercriminal forums in English, Russian and Mandarin through their team of global analysts. Eliminating the time and resources needed to index hundreds of millions of dark web pages, SearchLight acts as an extension of the client company. It delivers alerting access to an extensive threat intelligence library and historical archive of dark web data spanning over ten years.
Forrester describes DigitalStakeout as "an extremely flexible data model capable of aggregating information from a broad set of digital channels — including several dark web sources." Founded in 2010, the platform enables access across social media, surface web and dark web data. Leveraging artificial insight, DigitalStakeout offers a revolutionary critical event and external threat management platform for organisations through their dark web monitoring software Scout. Scout's machine learning algorithms automatically classify data feeds into over 25 security and risk categories with accuracy. Some of their clients include Tiffany & Co, Medtronic, Avangrid, and LexisNexis. 
Also Read: Darker Side Of The Web
In 2013, a cartographer was tasked with building a top to map social media use in a Canadian university campus. On observation, a military general saw a cybersecurity potential in the tech. Not long after, the cartographer became the founding CEO of Echosec System, and the military general became the key investor. The platform became a fundamental tool for enterprise security teams worldwide. It also includes the ability to search structured dark web data. With a 360-degree view into the digital risk landscape, the platform with a dark web monitoring tool can hunt down compromised credentials, disclosed personal information and stolen financial data available in various locations on the internet. 
With its award-winning OSINT technology, ImmuniWeb DIscovery illuminates the external attack surface and dark web exposure of a company. The platform claims that its non-intrusive and production-safe technology is a perfect fit for self-assessment and vendor risk scoring to prevent supply chain attacks. Using the technology, companies can perform in-depth security scoring of vendors and suppliers. The platform also offers a free dark web exposure test to monitor and detect phishing and domain squatting. Some of their clients include Swissquote, DP World, Arab Bank, Celgene, and Unirisc Group.
Founded in 2015 and designed to neutralise threats, especially from the dark web, IntSights makes external intelligence instantly accessible for organisations by synthesising complex signals captured from across the dark web into contextualised and actionable intelligence. IntSights claims that their customers, on average, enjoy an ROI of $2.1 million after three years of using their External Threat Protection Suite. Some of their clients include Ford, Hogan Lovells, Wipro, WSFS Bank, and AppsFlyer.
Also Read: Dark Side of Web
With over 25 million users, LastPass guarantees protection even if the user is not logged in. It monitors accounts and sends an alert if any information appears to be compromised. The platform offers dark web monitoring as part of their LastPass Security Dashboard. It gives an overview of the health and security of the customer's stored accounts. With a  zero-knowledge security infrastructure, the platform continuously monitors email addresses within a database of breached credentials. Lastpass offers its services to 70,000 businesses, including The New York Times, Mashable, and CNN Money. 
Progress offers a network monitoring system WhatsUp Gold that installs in a Windows server, letting companies find and fix network problems. The core module of this platform is a network device monitor that can be enhanced by several add-on modules such as the Network Traffic Analyser (NTA). The NTA or Flow Monitoring can identify traffic to known dark web entry and exit nodes. It can also identify traffic to specific suspicious IP lists.  Progress allows customers to have a personal list of suspicious IP addresses. They are alerted when users or applications on the network attempt to access them or the dark web and respond immediately. The 2021 Network Monitoring Emotional Footprint Champion offers a free trial as well. 
Also Read: Dark Data, A Gold Mine?
With actionable intelligence at scale, delivered in real-time, Recorded Future combines automated analytics with human expertise to the various open-source, dark web, technical sources, and original research. The platform provides companies' security teams, holding over a billion intelligence cards, with all the required information to amplify their security programs. The platform's machine learning and natural language processing instantly creates links from sites on the dark web to other threat sources, enabling companies to identify quickly, profile, and mitigate risks. Some of their global clients include Accenture, Fujitsu, GAP, McAfee, and Dupont.
This security software has recovered over 135 billion breach assets. No wonder, Spycloud is a Gartner Cool Vendor in Identity Access Management and Fraud Detection. SpyCloud also proactively monitors Active Directory and sets up more robust password policies, such as password rotation and enforced password complexity. Taking cybersecurity a step ahead of dark web monitoring, the platform leverages human intelligence to infiltrate criminal communities and gain access to breach data that isn't available otherwise. It gives enterprises greater — and faster — visibility of exposed credentials and PII that threaten the security of their users' accounts. Some of their global customers include Cisco, Samsonite, and Avast.