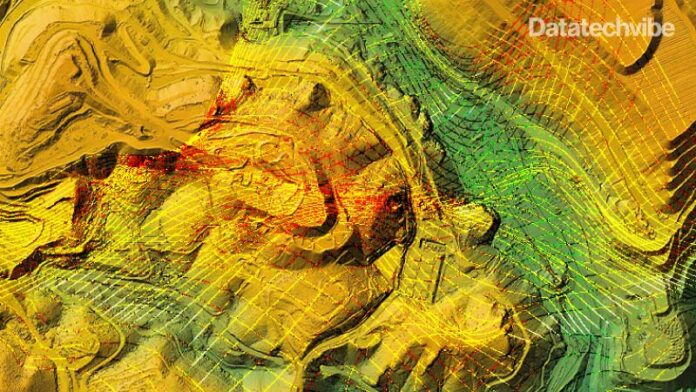 Companies of all sizes can utilise location-based data to solve business problems. 
Location dictates nearly 80 per cent of all business data. Regardless of the industry, the plethora of data on clients, customers, inventory, and more implies that success lies in making wise and swift decisions faster than your competitors.
Raw tabular data proves insufficient in detecting patterns, trends and opportunities. Maps, on the other hand, have the intuitive power to reveal insights that hold the key to a business's success.
The technology has broader applications, including consumer goods manufacturers tracking social media activity with GIS and spatial analytics and identifying regional brand preferences. City planners employ 3D mapping with GIS to envision the design of smart cities, retailers use LIDAR to map their storefronts, and more such use cases exist.
Talking about technology and going about its execution for solving real-world issues are two different things. Let's look at some GIS-based use cases to understand how complex problems get solved easily.
Saudi Aramco with ESRI
The world's largest supplier of hydrocarbon energy products has to manage a colossal network of assets, including wells, pipelines, plants and buildings, roads, utility networks, etc. More than 50,000 staff members perform different job roles and rely on geographically-based information. Almost all of Saudi Aramco's operations on land, in the air, and at sea can be georeferenced and analysed using GIS, and thus are creating unique ESRI-based GIS solutions.
Customised ArcGIS solutions helped plan well site locations, wellhead upkeep, and other engineering tasks.
Company vehicles, large trucks, supertankers, and other logistics tracking were done with the help of the company's existing telecommunications infrastructure.
Real-time meteorological data and live gas sensor readings are all combined in a web-based emergency response system. GIS is used to graphically overlay this data with feature layers of buildings, highways, hospitals, airports, and rescue facilities to locate and reach in an emergency.
Doha Petroleum Construction Company with Fugro
In November 2021, DOPET assigned Fugro the task of positioning a subsea stab frame. This task was on the critical path for the project since the frame would be crucial in accurately locating seven mooring piles to be driven into the seabed. Therefore, the company required a positioning solution that was quick, effective, affordable, and trustworthy.
QuickVision, the contactless GIS solution, allowed the teams to see the subsea installation procedure on screen in real-time while the stab frame was being gently lowered into position. The remotely controlled camera precisely tracks, measures, and confirms the targets' position, direction, and attitude, ensuring they are within specification.
GIS tools at the disposal
A variety of GIS tools are available today that can help in using geographically referenced data to propel businesses further. Let's have a look at some of the promising GIS tools.
ArcGIS Pro by Esri
The powerful single desktop GIS application offers data visualisation, sophisticated analysis, and authoritative data maintenance in 2D, 3D, and 4D. It enables users to work throughout the ArcGIS system using Web GIS and provides data sharing across various ArcGIS products, including ArcGIS Online and ArcGIS Enterprise. The platform combines data of different formats across sources and displays them in both 2D and 3D simultaneously. This helps publish maps and analysis results, which are easy to share across the ArcGIS suite. ArcGIS Pro has a wide range of tools and features, including:
Uses 3D exploratory analysis to provide data in the form of infographics and helps receive real-time visual feedback.
Provides analytics tools to make predictions, answer queries and identify patterns.
Ensures data integrity with a full suite of tools for organising, manipulating, and saving all types of geographical data, whether big data or real-time data.
The platform can be easily customised as per the industry's needs. An Austin retailer was in search of a perfect site for its mall. The built-in Smart Map Search capability zeroed in on the target customers and automatically generated a map displaying travel times to mall locations. The location within the 10 to 15-minute journey was its sweet spot, and the firm's real estate team finalised the location.
HERE Last Mile by Here Global B.V.
The Last Mile tool is to help fleet managers take control of delivery operations with end-to-end planning. The platform observes the current and past traffic patterns, delivery windows, vehicle types, and shift timings to create the most efficient routes for the entire fleet of a firm. The tool is equipped to react quickly to the real-time changing conditions on the road and instantly re-optimise routes when adding new deliveries or removing cancelled deliveries to uphold the Estimated Time of Arrival (ETAs). Some of its additional features include:
The features can be customised keeping in mind the specific demands of truck deliveries, with routes avoiding features such as narrow roads, low bridges, and inner-city restrictions.
It enables the integration of daily updated precision location services. With pre-installed maps of more than 190 countries, one may search for destinations and generate itineraries online and offline.
To create a relational network, combine a firm's data with its own dynamic, near-real-time information, such as weather, traffic, and hazard warnings.
Maptitude by Caliper
The Maptitude GIS tool uses geoscientific analysis to produce amazing map visualisations, conduct business research, and integrate corporate revenue data. These are essential for creating commercial solutions based on thoroughly studied demographics.
Data is mapped using drive-time rings, surface analyses, flow maps, heat maps, and heat maps of the surface. The availability of a large amount of data makes geospatial analysis possible. Some of its additional features include:
The software provides features to develop thematic maps. One can have coloured maps, prism maps and dot-density ones.
The built-in TransModeler and TransCAD features assist customers in receiving directions for product delivery to save on logistics costs. Maptitude employs routing management and algorithms to find the shortest routes.
AutoCAD Map 3D by Autodesk
Businesses employ the user-friendly GIS software AutoCAD Map 3D for GIS mapping, and the users can generate models for study using topographical data from GIS and CAD data. The features a firm requires can be automatically isolated from hundreds of data points across a sizable geographic area using Map 3D. The AutoCAD Ribbon, GIS analysis, 3D navigation, and modelling tools are a few of the software's top features. Some of its additional capabilities include:
Numerous third-party programmes, including those for landscape, structural, analysis, and other purposes, can be integrated with AutoCAD Map 3D to increase its functionality.
The latest AutoCAD updates enable teamwork, faster data collection, and design export to other Autodesk applications.
GeoMedia by Hexagon Geospatial
With GeoMedia's robust and adaptable GIS management platform, you can combine multiple data sources and conduct the necessary analysis to get understandable, helpful information. For effective processing, analysis, presentation, and sharing, it offers simultaneous access to geospatial data in nearly any form and presents it in a single unified map view. Due to its versatility, GeoMedia is perfect for pulling data from various dynamically changing sources to assist informed and wiser decision-making. It further comes with additional benefits, including:
The tool's user interface is customisable, allowing users to change, add, or hide functions to suit their needs.
One can add charts, colours, and labels to specify each location on the map. Moreover, it helps see accurate visual representations from above and along the ground.
If you liked reading this, you might like our other stories
Making Teams "Data-Aware"
Is Poor Data Quality Affecting Your Business?