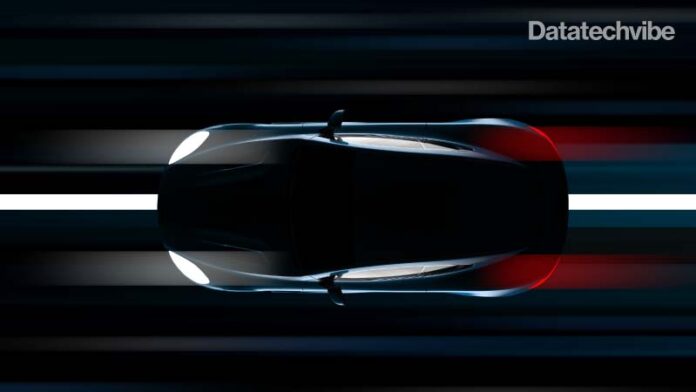 From scalability and innovation to personalisation and connected manufacturing, cloud technology, data analytics, and artificial intelligence are giving a new direction to the automotive industry 
We need vehicles that do more than just move people from point A to B. Cars that act like cars and then have a superpower to integrate all kinds of new services and experiences.
The automotive industry is on the case, creating benefits we haven't even yet anticipated. Stakeholders up and down the automotive value chain are pumping in billions of dollars into making CASE — connected, autonomous, shared, and electric — vehicles a reality.

The massive growth in cloud technology, data analytics and artificial intelligence (AI) has given a new direction to the industry, while original equipment manufacturers (OEMs), driven by innovation and new customer lifestyles, have shifted into high gear.
There have been advancements in driver-assistance systems such as automatic emergency braking, adaptive cruise control, and comfort functions such as gesture control and remote park control.

The change is being driven by Industry 4.0 — a system that marries physical production and operations with intelligent digital technology, machine learning, and big data to create a more holistic and better-connected ecosystem — and the continued digitisation. 
By harnessing the power of combined and connected technologies — AI, IoT, additive manufacturing, robotics, cloud computing and others — companies throughout the value chain are becoming flexible, efficient and responsive and reshaping how they operate their businesses, engage customers and deliver products and services.
Cloud, data analytics and AI-based solutions, rather than modern design, are now the differentiators in success. And automakers are complementing their processes with the innovative technologies we see in demand today.
The Cloud Imperative
Companies are capitalising on the scalability, efficiency and innovation of the cloud. Manufacturers' software needs are supported by a digital thread enabling the process from idea creation and strategy to prototyping, testing and market launch. Automakers are building products faster with increased customisation, driven by customer demand and supported by digitisation, of course. They are now developing and testing new production processes and refining best practices, to drive continuous improvement across their value chain.
Automotive companies are adopting the cloud as a platform for:   
Cost savings: Cloud IaaS and PaaS offerings enable OEMs to minimise their overhead costs and focus on the use cases and applications that generate business value.
Scalability: As-a-Service offerings enable a shift from capital to operating expenditure. They also improve OEMs' ability to scale IT resources quickly.
Speed: Cloud services can be provisioned, replicated and decommissioned instantly, enabling the business to implement changes quickly.
Reliability: The hyper scalers' immense resources, experience and specialised assets enable them to deliver greater reliability, resiliency, and stricter SLAs than with self-run infrastructure.
Innovation: Some of the most innovative solutions are exclusive to the cloud and cannot be realised by OEMs alone, either due to their proprietary nature or the associated investment costs.
Also Read: Race For Case
Data analytics for growth and innovation 
Connectivity is all around us — in vehicles, processes, business models and even customers — and the data it generates is at the very core of CASE. In connected vehicles, nearly every component and action — vehicle sensors, telematics servers, application services or mobile apps — generates data. A vast amount of offline data such as warranty information, vehicle service histories and recall information is used to augment real-time information. This data allows for monitoring, prediction and timely and effective response mechanisms. For example, vehicle maintenance data can be used to discover anomalies and predict malfunction before they occur, avoiding costly repairs and services. 
The benefits of predictive data analysis can go even further, allowing companies to design unique service offerings for either individual vehicle fleets, or to optimise maintenance operations and parts inventories. 
Data analytics is also improving testing activities, better managing supply chains, anticipating and understanding consumer needs and preferences, and optimising pricing. 
At the plant level, the time-critical interactions between robots, machines and production lines are met by data and analytics tools. 
Analytic tools on the shop floor and centralised IT let the production line work seamlessly with engineering and sales. Sensors in the product and in the environment provide data to make smart products self-sensing and self-improving, and analytics provide insights to change behaviour in real-time, and feedback to improve product design and performance over time. 
Also Read: Is Cognitive Robotic Process Automation A Game-changer?
AI making sense of everything

AI finds its applications across the automotive value chain. AI is implemented in manufacturing, including design, supply chain, production, and post-production.
AI is helping to achieve new production objectives for efficiency, stability and increased collaboration. In addition, AI is being implemented in "driver assistance" and "driver risk assessment" systems, which is transforming the transportation sector. AI is also transforming aftermarket services such as predictive maintenance and insurance.
With the increasing use of sensors and other technologies that collect data, AI is key to making sense of everything. Some automobiles already use AI for Level 3 autonomous driving, but for the industry to reach Level 5, major enhancements need to be made to the cars as well as the infrastructure
There's an impetus to develop cyber-physical systems (CPS) — the result of integrating computation, networking and physical processes. Embedded control modules and networks monitor and control machinery, creating feedback loops where physical processes affect computations and vice versa. CPS strives to integrate the dynamics of the physical processes with those of software and networking, providing abstractions and modelling, design, and analysis techniques for an integrated system.
Simply put, AI helps to develop and operate the connected factory, sensing and managing demand signals throughout the supply chain. 
It's easy to see where this is headed. Cars are more than boxes on wheels, they are now capable of over-the-air software updates, just like your smartphone. Smart cars are the next big thing. Here are some recent developments.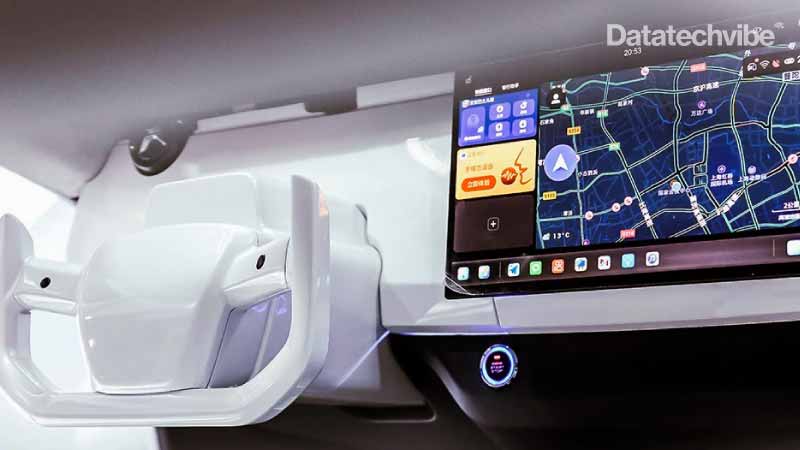 Chinese telecoms equipment giant Huawei Technologies unveiled its Huawei HI intelligent automotive solution. The system consists of a computing system, 4D imaging radar, an autonomous driving platform and intelligent thermal management. It runs on Huawei's Harmony OS and lidar chip, and has 5G connectivity.
Continental launched CoSmA Solution, a digital door opener for Honda-e. This is a smartphone-based access solution that enables Honda e owners to open their vehicles or share the key with others using just their smartphone. Using the My Honda+ App, customers can unlock the car remotely via Bluetooth Low Energy (BLE). 
Bosch developed a new cloud-connected software service to manage and monitor the battery life of electric vehicles. The new connectivity would enable companies to remotely monitor and manage the battery status to reduce wear and tear on the batteries by up to 20 per cent.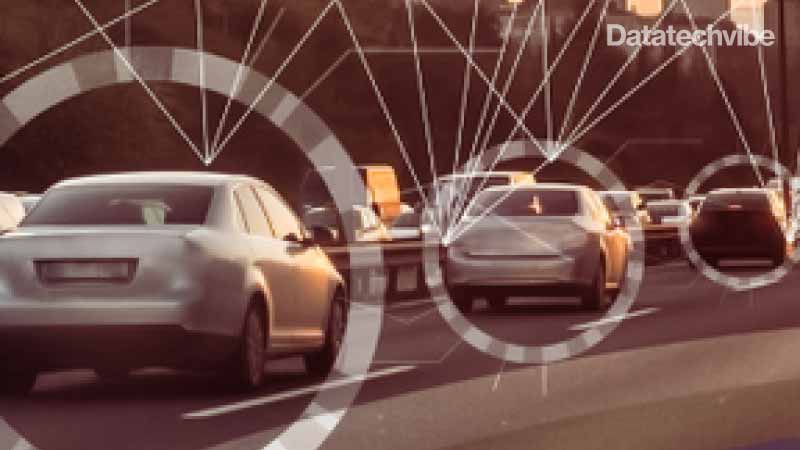 Harman launched a Dual-Mode V2X system aimed at enhancing automotive safety. The flexible telematics system features both software and hardware and taps into DSRC and cellular (5G) Vehicle-to-Everything (C-V2X) networks, removing the guesswork for numerous safety system setups.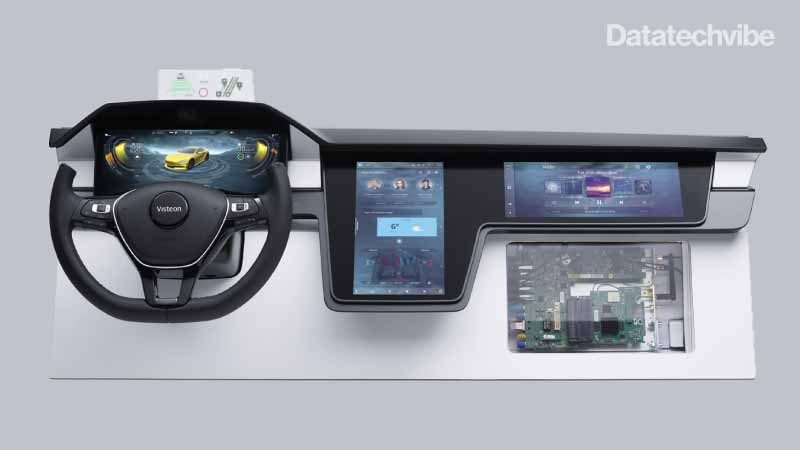 Visteon collaborated with Chinese internet technology leader Tencent to develop autonomous driving and intelligent cockpit solutions, initially for the Guangzhou Automobile Group (GAC) R&D Center in China.
Airbiquity partnered with Wind River, a leader in delivering IoT software for critical infrastructure, to develop an end-to-end software lifecycle management solution for connected and autonomous vehicles, one that spans vehicle to cloud. The solution would enable secure and intelligent over-the-air (OTA) software updates and data management.
From a business and technology standpoint, the potential is thrilling, because we haven't yet explored what a vehicle in 2030 will look like. Realising this opportunity will require more from carmakers.