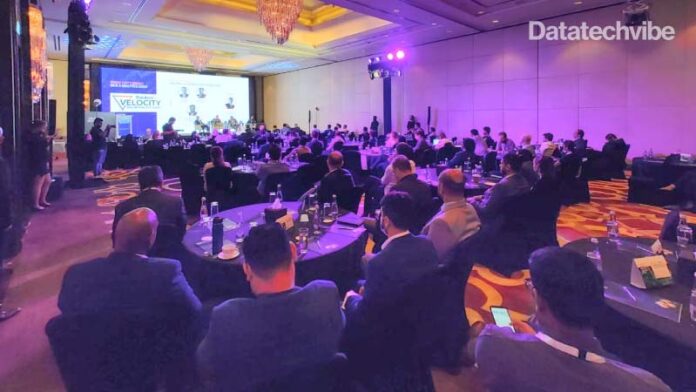 #Velocity 2022

Day 1 covered everything – from data management and data ethos to data governance and deploying the power of AI. The first day of the two-day event had over a dozen sessions.

For companies seeking to solve problems by making decisions via data, there has never been a better time. The technology to collect and store data and the tools to analyse that data are cheap and easily accessible. So why do enterprises still fail to take full advantage of data and analytics?

It's not the technology or the business objective but not having the right data to solve the specific objective at hand. This isn't a new problem. Business leaders love big data, although they are fully aware of the complexities and costs.

According to the data experts speaking at Velocity, the Middle East's largest in-person conference on data and analytics in Dubai, the right data is the solution that enterprises need.

"Leveraging big data is not easy," said Latifa Saleh AlShehhi, Head of Data Management at Road and Transportation Authority, Dubai. For example, to identify how riders operate in the UAE per day, one must first decide which viable data sources. "We use a matrix for data selection. We are trying to have the safest and smartest cities in the world, so a lot of our work is forecasting and forward-looking."

AlShehhi was speaking in a panel discussion on the importance of big data and if the size of the data isn't the most critical factor, but having the right data is. She was joined in the panel by Deepesh Jain, Director, Global Data Science at Visa, and Prashant Tewari, Regional Sales Director (Meta) at Acceldata.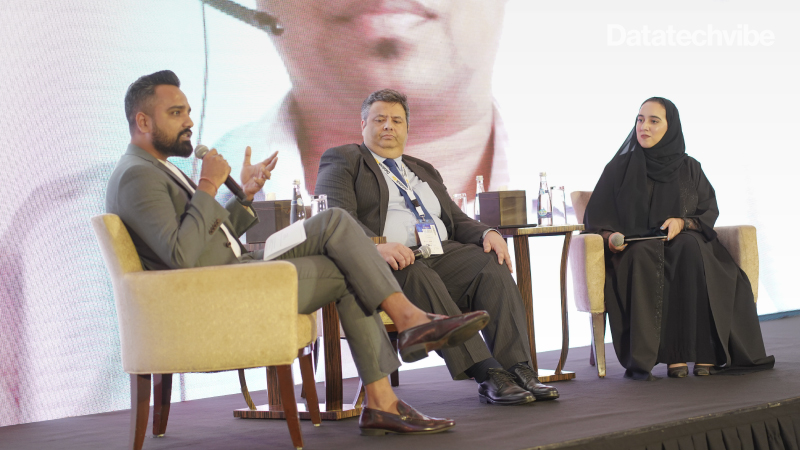 To derive maximum business value from big data, leaders need to ask themselves whether they are getting a significant ROI. A simple way to decide is to check if the insights derived are actionable.
It's easy to get overwhelmed, says Jain. "Not every data point is of equal value. The business use case is the main driver determining which data points need to be considered." His advice is to start with a simpler hypothesis that requires less volume and add to it sequentially.
AlShehhi advised organisations to calculate and manage data debt. "Optimising the workflow process and the time to market for it to be refreshed can help reduce costs. Automation can help."
"Work closely with data warehousing and data engineering teams to find the best tooling, so systems interact," she added.
While it is still early days, data fabric was discussed at another session as it has been gradually emerging as the needs of modern applications have been better understood. Gartner indicates that data fabric is the foundation of the modern data management platform, enabling augmented data integration and sharing across heterogeneous data sources.
Sharing the growth story of Kitopi, the cloud kitchen platform, Waseem Akram Syed, Director of Data (Analytics) at Kitopi, talked about how data fabric deployments increase efficiency in data utilisation.
Discussing the various data challenges, Kitopi faced when running the cloud kitchen that became operationally complex. As they wanted to do more analytics, the team added many data sources to add value to businesses, but problems began to flood in.
"From too many sources, sensitive data, and disparate data sets to KPI definition efficiencies, looking at all these issues, we understood that there are no tactical problems that we need to solve as a quick gap solution. They were all strategic problems. We were so engrossed in the rat race that we kept tending to business needs and started adding value to them as fast as we could. As a result, we forgot sustainability," said Syed.
Kitopi had to take a step back, and the team categorised all the problems into three main areas – data access, data management, data democratisation, and, most importantly, data fabric. "Data fabric is not just about tools or architecture; it's about the architectural framework that helps scale on three fronts; data access, data democratisation, and data management," said Syed.
A variety of vendors have come to market with such solutions and have been getting traction, selling data fabrics to a wide variety of companies that want to simplify and speed application development.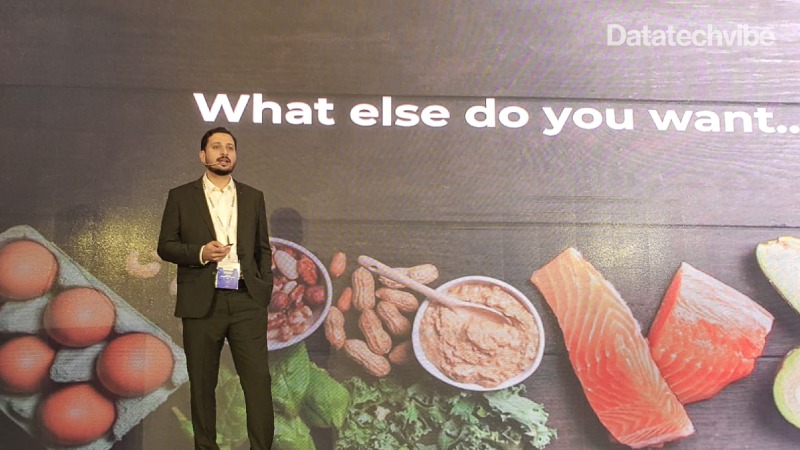 Modernising the cloud
In a session on cloud modernisation for data management, Hafdi Salah, co-founder and Managing Partner at BBI Consultancy, said: "Everyone is looking to modernise the cloud," In the digital economy, organisations need an independent cloud-native data management platform to leverage the transformative power of the trifecta – data, AI and cloud.
Cloud-native and modular services with AI-powered automation are crucial to addressing businesses' agility, flexibility, and scalability requirements, said Salah. "Do not throw trash in the cloud. Identify technical and business aspects, design the architecture with the future state in mind, make the budget and cost to migrate the data to the cloud, and train your data engineers and developers who are closely handling your data."
The data cloud has changed over the years. Data once concentrated in a central repository is now distributed. One can access it anytime, anywhere. Using data cloud, Amer Mushtaq, Regional Manager Sales Engineering, Snowflake – META, said now organisations could acquire previously unimagined insights. The modern data cloud is changing the scope of what is possible for data sharing. An agile and intelligent data cloud means data is accessible and meaningful to the average end-user — not just data experts.
"Organisations can enable data sharing for business efficiencies, eliminating data silos. Data sharing and collaboration means — discover and be discovered in the data cloud — you can move and migrate your data seamlessly in the cloud," said Mushtaq.
Scaling the use of AI
"Today, AI technology is commonplace, and the new challenge is integrating technology, people, and processes to deliver excellent results with AI at scale," said Sid Bhatia, RVP and General Manager, Dataiku Middle East, speaking about what enterprises should consider when scaling the use of AI.
Bhatia said, taking a human-centred approach to data, "The difficult choice to make today lies between innovation and compliance. Modern data-driven organisations should create a common fabric for the whole organisation."
According to Bhatia, for scaling AI, organisations must understand the value drivers and get executive sponsorship by having a solid business champion, identifying areas of opportunity across lines of businesses involving all talents, and training and upskilling the workforce. He said, "Start small, scale incrementally, and prove value with the first high impact AI use case and measure business impact through business value assessment."
Key takeaways? The data revolution is full-on. New data architectures, data management, and new ways of using data can profoundly change an organisation. But the use of data should be simple, convenient, and correct. Get the right pieces of data, either by crunching a humongous amount of information or by building a new app to sense them directly. The latter is better.
Written By: Khushbu Raval, Yolande D'Mello, Chandni U, Suparna Dutt DCunha, Victor Dey
If you liked reading this, you might like our other stories
Datatechvibe Explains: Data Fabric
Use Real-Time Analytics For Real-Time Operations