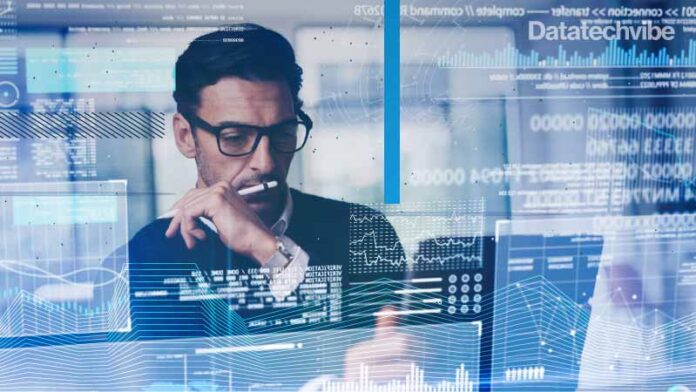 The second edition of Velocity, the Middle East's largest summit focussed on data, analytics and strategy, will be held on May 17-18, 2022, in Dubai, UAE.
Data and analytics are at the centre of digital transformation, which is projected to reach $58 billion by 2025, accounting for 40 per cent of the total ICT spend in the Middle East.
The summit aims to discuss the latest trends and challenges, help businesses in the region identify solutions to embrace data and analytics and improve the decision-making process, scale business, raise productivity and gain competitive advantage.
Over 250 data scientists, analytics experts, CTOs, CDOs, CRM experts, and senior government officials will attend the two-day in-person summit.
The Middle East has become a home for digital ecosystems, and many organisations have invested in boosting their efforts in innovations and technological development. With advancements in cloud computing solutions and their acceptance, the data volumes have grown at a rate of 40 per cent per year.
Technology leaders will play an integral part in business planning and taking leadership roles as data and analytics, combined with emerging technologies such as artificial intelligence, automation, hybrid cloud, edge computing, are accelerating the digital transformation across the region.
Speaking about Velocity, Ravi Raman, the editorial director at Datatechvibe, said, "Organisations have always recognised the potential and importance of data. But now, they have powerful technology solutions to harness data and gain insights from it. Velocity will explore transformative shifts happening in the data science and analytics landscape."
Leading technology brands have partnered with Velocity 2022, including Acceldata, the data observability platform as a Strategic Sponsor, and Dataiku, an AI-ML company and Denodo, a data virtualisation platform as Silver Sponsors, Networking Partner is Alpha Data and Dremio, and the Exhibitor is Beinex.
"Every company recognises the importance of data and its relationship to competitive success and customer loyalty and satisfaction. Velocity UAE is a great learning and networking opportunity to help companies accelerate their processes to improve data insights and digital transformation," said Prashant Tewari, Regional Sales Director at Acceldata.
Informatica, BBI Consultancy and Snowflake join as Gold Sponsors, Confluent as a Silver Sponsor, Qlik and Finesse join as Analytics Partner. Velocity is produced by Datatechvibe, the MENA region's only media platform focused on Data Landscape, Policy & AI.
Click here to register https://velocityda.com