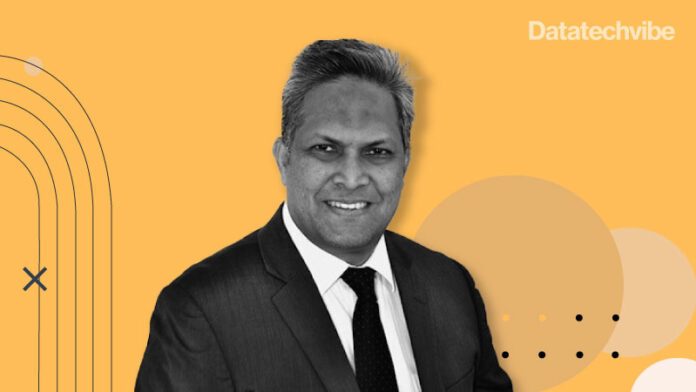 Datatechvibe spoke to Salil Ibrahim, Business Unit Manager at Magnoos Information Systems about the digital transformation under way in the Kingdom of Saudi Arabia and how enterprises are evolving to empower teams to pursue data-driven decision-making. Ibrahim is a digital information management professional specialised in financial services, data governance and analytics.
Excerpts from the interview;
Tell us one way you use data and analytics to solve business challenges.
Organisations across the globe are transforming into customer-centric and data driven enterprises. However, the biggest challenge is that information about customers is not easily and readily available. Where information is available, organisations lack expertise to put the data to right use.
Magnoos helps our clients through a data maturity and evolution journey using state-of-the-art technologies, and adopting a comprehensive data framework to find and solve problems holistically. The foundational aspect is to gather as much detail about customer and interactions, and to ensure data is well-nourished and democratised across the organisation. Inculcating the culture of treating data as a key asset helps organisations reap long-term benefits like keeping your customers loyal. The range of services provided by Magnoos includes data governance, integration, master data management and advanced analytics.
How has the enterprise tech landscape changed in the last few years in KSA?
The tech landscape changes witnessed in KSA are unprecedented, and part of the overall transformational strategy. There's a zeal and enthusiasm in adopting technologies and catching up. Major trends are observed in areas of data management and analytics, robotics, artificial intelligence and cloud computing.
How can data democratisation elevate the organisation to the next level?
Many organisations are seen to be failing or crumbling in the journey of data transformation even though they had a great start. The reasons are not lack of data but reasons such as data access being limited to a smaller group of individuals, lack of awareness about existence and use of data, the lack of right skills, etc.
Democratising data is aimed at empowering individuals to use data for their day-to-day tasks and decision-making. At every level, information is made a mandatory requirement, and decisions are made based on real facts and figures, rather than hopes or intuitions. Once the culture of data is adopted by an organisation, the shift is not incremental, but exponential.
One emerging technology you believe could disrupt the future.
Virtual reality in combination with data analytics could change the future. With industry leaders competing for space and presence in the Metaverse, data is going to be the real fuel in this fully digital world.
Tell us about what you are looking forward to at Velocity KSA.
Meeting people and exchanging ideas about the industry trends, needs and understanding different perspectives.
The data and tech community is coming together at Velocity, KSA. Visit the site to know more 
If you liked reading this, you might like our other stories
What's the Next Tech Disruptor?
Datatechvibe Explains: Data Distribution Service (DDS) Protocol