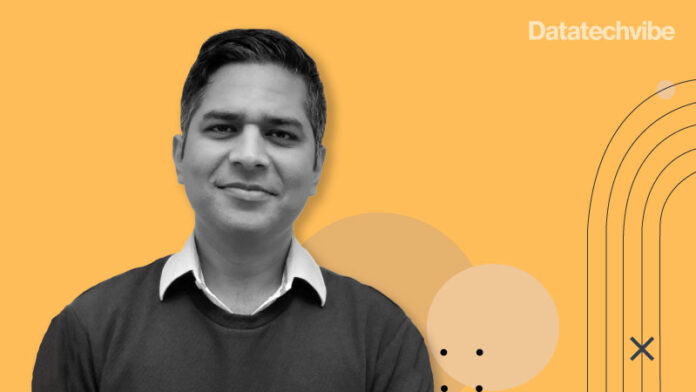 "When it comes to humans and machines, it's important that we don't get our roles mixed up," says
Abhinav Kumar
, Head of Data, Namshi.com.
He believes in leveraging technology to enhance profitability by focusing on revenue generation and cost optimisation. In this interview, he identifies a few scenarios where teams may jeopardise their efforts by taking on too much and dealing with a data avalanche or creating roadblocks for data that machines can't solve. 
Excerpts from the interview. 
Privacy regulations are changing. How can eCommerce businesses work with customers?
We see in the changes to the privacy regulations that the control is moving back to the consumers. This is great news. For an enterprise to build trust, leaders need to invest more in what data they want and what they are willing to pay for it. For example, certain brands offer discounts or coupons in exchange to incentivise data sharing. Trust starts with the way you acquire the data. 
It's a process. Trust takes time. Companies realise that they need to provide an adequate level of certification or checks and balances that reassure the end-user how you protect their data. Transparency about this plan that shares details about what data you are storing, where you are storing it, who has access to it, and how you plan to use it helps build trust with the consumer. But it takes time and investment. 
How is data transforming the eCommerce industry?
The eCommerce industry is at the forefront of data collection. This is because every click and breath of the online customer is recorded somewhere and in some form. It may be anonymised or completely abstracted out, but it is still recorded. We have humongous amounts of data that comes in on a per-second basis.
So, there is no shortage of data. But what kind of decisions do you want to make using that data? We have to be very precise about how we want to use data. Over time, I have seen how the usage of data has moved. Initially, there was a focus on clickstream data where we were more interested in capturing impressions. In the last decade, we have seen the increased application of machine learning, where data is managed in real-time. 
Earlier, marketing campaigns were much simpler where the same creative would run for four weeks. Now, the campaign duration, intensity, promotion, and frequency have become dynamic. Different users will view different promos – the nature of advertising itself has changed. The landing page might change to show you a more personalised collection in a few minutes. This is because decisions are made in real-time based on insights from the data received. Thanks to machine learning technologies, marketers can apply this information in a split second. And it's happening more in eCommerce because everything is digital. The important part is to optimise the data based on what you want from it. 
Do you think AI and Edge analytics can solve data silos in enterprises?

There are two kinds of data silos — one where humans create the challenge. A human-oriented silo occurs because an organisation may not want to share data, or a department may not share data due to the legal repercussions. Here, machines cannot help. This needs to be addressed using a forum where teams talk to each other and reach a consensus. 
If we talk about software that doesn't integrate with other software because of incompatibility, this can be solved using edge computing. The main issue here is that data cannot move from one area to another because of restrictions. Edge can help move data swiftly and securely and ensure processing takes place closer to where the data resides. 
Rather than bringing the data into a lakehouse and getting confused, we are now going ahead and processing data where it is. We can draw macro insights, then collect all those insights and come back to the best way to utilise this information.
Edge can help for sure. But identify the cause of your organisation's data silos before turning to data to solve your problems effectively. 
What strategies would you recommend for brands to optimise data management?

Every brand in eCommerce has its niche area. For example, if I talk about Namshi, we have hundreds of brands; some in the private label category, which is a niche luxury segment, and some in sports which are more commonly and frequently purchased. 
Every brand has its own needs, which should set the KPI for its data requirements. Think about which needle you want to move and focus on processing that data even though you may be collecting a lot more data points that may not be a priority. So, do you want to increase average basket size, increase sales volume, gather more leaders, or acquire new customers? Based on the answer to these questions, marketers will need to decide which data they need to prioritise. One of these decisions is which data you need to keep and manage. It is not the data that will drive the decision; it should be the other way around. You get to decide. 
You can collect a lot of data but remember that it comes at a cost for both computation and storage. Process the meaningful data to what you want to achieve right now. 
Give us a teaser of your session at Velocity.
I'm going to speak about a topic which is very dear to me – the art and science of analytics. There is a lot of information about technologies online. What I bring to this session is the experience of how to use it. Think of it as a point of a paper; there are infinite possibilities of how to draw a line. The right angle will determine your success based on where you want that line to go. This session will talk about the human powering the technology to get the maximum value for your business. 
The second edition of Velocity, the Middle East's largest summit focussed on data, analytics and strategy, will be held on May 17-18, 2022, in Dubai, UAE.
If you liked reading this, you might like our other stories
Why is Funding In Women-Led Startups Still Very Limited
MENA's Startup Ecosystem: Heating Up, Gaining Ground