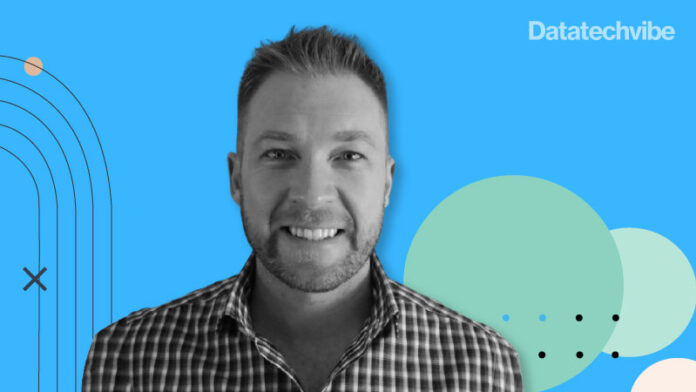 His passion for delivering data as an asset and catalyst to business growth and optimisation has led Maciej Kaliszka, Chief Data Officer, ABSA Group, South Africa, nominated in 2020 as one of the Global Top 100 Innovators in Data and Analytics. As one of the main speakers at Velocity Data and Analytics Summit, Kaliszka, shares his insights on the importance of investing and transforming data and analytics capabilities in organisations and how banks at different stages of digital maturity can accelerate transformation.  
The pandemic forced organisations to relook at their IT operations. Share critical challenges you faced.
Not only IT operations, but the pandemic has also changed the entire organisational setup — from how we interact with our colleagues and clients. Some organisations support this transition, some don't. Whether we like it or not, the pandemic has pivoted our ways of work forever. In my opinion, the main challenge is the loss of human contact. This psychological impact will be felt for years to come but will lead us to new opportunities to relook at work-life balance. From an IT operations perspective, we adjusted well, barring a few logistical challenges due to forced lockdown. 
Also Read: How to Position Your Organisation for Success With Cloud
There have been significant data security breaches across various organisations; what lessons can be learnt? And how prepared are businesses now?
As technology advances, so do cyber crimes. Given the democratisation of learning and open platform availability, organisations are now aware of the risk and will need to continue investing and empowering the data security division with the most impactful skill sets. Development in data science has seen an exponential rise, we need to apply the same principle to data security. 
Are organisations investing enough in data and analytics? What is the innovation you are looking forward to?
Every organisation is unique in its approach to data and analytics. It's about fusing the right pace and investment to complement the business strategy objectives. Without weaving data and analytics into the revenue models, organisations won't realise the actual data value. Data and analytics will become something that the organisation is measured against in terms of value. If goodwill  — the value of a brand —  can be measured on a balance sheet as an asset, why can't we measure good quality data? Good data will separate future organisations apart. Now is the time to invest, transform and mature your data and analytics capabilities. 
Also Read: Re-energise Customer Experience Strategy
What advice would you give banks at different stages of digital maturity about accelerating transformation? 
Obsess about the customer. Plain and simple. The closer you get to evoke the right emotion in your customer base, the closer you will get to accelerate your digital strategy. Instant and relevant gratification is now expected and not targeted, so we have to deeply and intuitively understand our customers to make the next best decision for them, not for us. Empowering and democratising these insights to the teams who will nudge the customer in the right direction is enough stimulus to create the customer-centric focus needed to transform an organisation's digital strategy. 
How can banks leverage digital to further financial inclusivity?  
It's about platforms, partnerships and shared ecosystems. Blockchain technology, coupled with the willingness of people, have shown that even the unbanked can be included in the world's economy. Notably, the low "cost-to-serve" on new and future digital platforms empowers new customers to enjoy the lowest "cost-to-join" in recorded history. Organisations have created these shared financial networks to drive financial inclusion in every part of the world ultimately.
How does ABSA harness the power of data while staying compliant with data and regulations?
South Africa's government recently signed into law the POPIA (Protection of Personal Information Act) where there is an expected compliance across all sectors at specific dates. As a financial organisation, we have to comply with and respect this law.