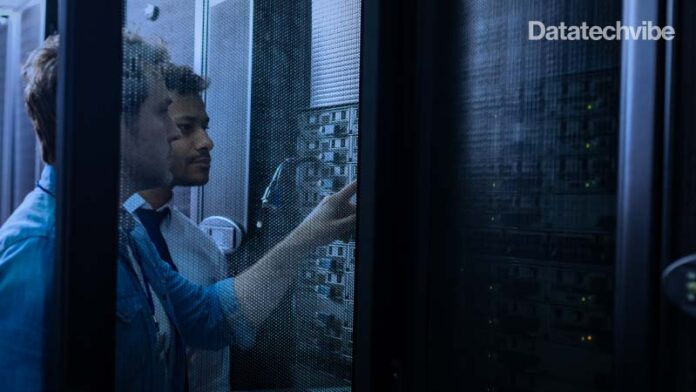 Cloud has become the foundation of businesses to transform, differentiate and gain competitive advantage. Many organisations are now focusing on cloud-first strategies as they turn their attention to advancing the use of cloud services across businesses and enterprises. The thriving cloud market has some experts wondering, 'What's drawing businesses to the cloud?' Benefits vary from industry to industry, but to the rationale for cloud migrations can be boiled down to a few distinct advantages:
Visibility:

Cloud-based systems store data from various business sectors in a common location, allowing 360-degree visibility. The data is invaluable when it comes to scaling for growth and creating efficiencies.

Security:

Businesses are increasingly moving their sensitive data to the cloud. Cloud-based storage offers businesses access to iterative software patches, secure data centres and contractual network security obligations via the vendor.

Scalability:

One of the biggest challenges for ambitious business owners is to develop a technology strategy that will enable them to grow. Also, some cloud providers operate on a pay-as-you-use principle, which means the offering scales as a company does. Companies can turn cloud applications 'on' or 'off' to adjust to changing business needs.
Also Read: Strategising a Robust B2B Marketing Campaign for SaaS Companies
Six steps to look at while building and maturing cloud strategies:
1.Develop a Cloud-first Multi-cloud Strategy
A cloud-first strategy should extend beyond IT and be understood and embraced by the whole organisation. IT organisations can focus on more than just the technical steps required to implement a cloud-first strategy. They must platitudinise the merits of the cloud to business leaders to help them develop and extract business value and benefits that will yield a competitive edge and greater profitability. 
Also, 'Cloud first' does not mean 'cloud always'. For some organisations, the long-term goal may be to move all applications out of their data centres. For others, cloud-first may mean moving a subset of applications to the public cloud. Regardless of the approach, it is more important to prioritise investments to advance an organisation's use of cloud services. 
2.Practice Workload Placement Analysis
Usually, assessments are performed with a heavy focus on feature comparisons to alternative solutions because the placement of the workload, for instance, in the on-premises data centre, was typically a foregone conclusion. However, in the cloud era, newly expanded placement options and ownership of stack elements come into play, and established workload life cycle management models must be evolved.  
It also involved reassessing workloads at a regular cadence, evaluating whether the current execution venue sufficiently meets the organisation's needs and if migrating to an alternative model provides higher value without adding significant risk to the organisation's operations.
3.Cloud Adoption Maturity
Cloud projects are complex, and although it takes time for organisations to develop the skill sets necessary across all the functional areas affected, they must also continuously improve processes to progress through their path to maturity. Successful organisations carefully plan out a multilayer effort to improve upon their cloud adoption by focusing on multiple streams of work across several phases of maturity.
4.Build Multi-cloud Governance and Management Processes
Governance of cloud computing is challenging even with a single cloud provider involved and becomes even more difficult as organisations move toward multi-cloud. Cloud providers offer on-demand, self-service resources with endless capacity, making it difficult for organisations to gain visibility and manage what is being consumed.
As a result, organisations must govern the consumption of cloud services by provider and consumption across cloud providers. Without visibility into consumption, it is quite challenging to govern and manage the environment.
5.Develop a Multi-cloud Management Tooling Strategy
Organisations can develop a cloud management tooling strategy by selecting and adopting the most appropriate cloud management solutions. Creating a coherent cloud management tooling strategy requires a well-defined, systematic approach to solidify requirements and match tools to such requirements. The primary aim is to minimise the number of tools needed while fulfilling all management needs.
6.Evaluate Multi-cloud SaaS Integration Requirements
By continuously evaluating requirements, organisations can present the optimal choices to those responsible for extending and integrating SaaS solutions. Organisations might get a better return from an existing SaaS offering by shifting some applications and integrations to it. Rather than using a PaaS technology which might have a cost per solution.
However, organisations need to continuously evaluate their requirements and compare them with SaaS offering capabilities to maintain the optimal mix of SaaS-provided capabilities and PaaS technology.