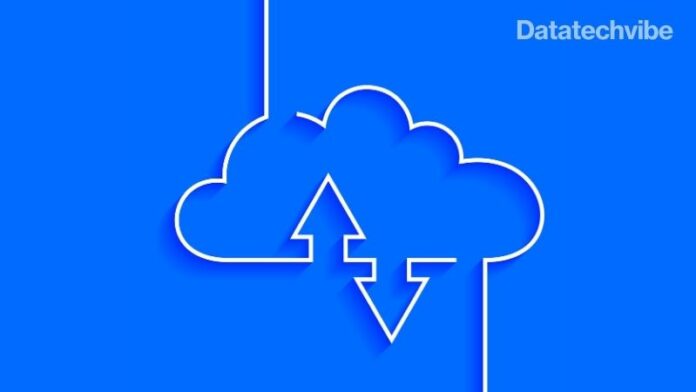 A panel comprising Anwar Al Subhi, General Manager Cloud Infrastructure, STC, Yaser Al Jughaiman, Chief Information Officer, Riyadh Cables, Dr Chris Cooper, General Manager Data Center Group MENA, Lenovo, Hussain Al Marhoon, Senior Systems Engineer, Nutanix and Talal Al Saif,  Head of Saudi Public sector and telecom sales, Nutanix, discussed the importance of choosing a right cloud strategy for businesses. Read all about it here.
Choosing the right cloud strategy is crucial for businesses. There are multiple ways in which a strategy can go wrong.  How the cloud and business can merge depends on multiple factors. Anwar Al Subhi said, "Cloud strategy planning is very crucial for enterprises. However, the strategies have to come from people who can make the right decisions. It is important for enterprises to have the right choice of technology and platforms to select from."
Digital transformation can begin when an organisation builds a roadmap for it. Yaser Al Jughaiman said, "The C-suite leadership has to map their requirement to their business needs. The technical arm of the enterprise must align with the business needs and then the right technology or platform must be selected." He further added, "Unless there is clear communication and harmony between the technical and business departments, no enterprise can proceed with their digitisation journey."
Talal Al Saif said, "Cloud adoption and choosing the right strategy for implementation can make-or-break an organisation if it is not done in a planned and phased manner. Transitions don't happen overnight. Planning a strategy with the right people in association with the stakeholders is imperative. Once a strategy is adopted, planning the transition phase, or the transition cycle is crucial. A lot of systems and applications are classified as useful or otherwise. The transition stage is one where enterprises have to choose upskilling employees to adapt to the changes that have been initiated. A strategy-less organisation in the middle of its digital transformation is sure to fail in meeting objectives.'
Talal Al Saif added that execution of plans, transition, deciding what legacy to carry forward and what to let go of is imperative for all enterprises. Extra care must be taken to ensure the transition is smooth. "Adoption of technology shouldn't be done because a certain technology is in vogue. Technology adoption should be need-driven," he said.
Cloud transformation and the challenges surrounding it are almost always due to people. How enterprises can adopt an agile approach to transformation and shorten the process depends entirely on the transformation process. Elaborating on this Anwar Al Subhi said, "All stakeholders must be taken into confidence before the transformation process can begin." He further stated that the business process must be engineered to adopt new technologies and should not be weighed down with legacy systems and applications.
Engineering an agile business process and business leaders taking right decisions must encompass a healthy discussion with all stakeholders. "Apprehensions about skill development and overall output must be allayed through discussion and education," said Anwar Al Subhi.
According to Talal Al Saif, people love to experience change more than hype. Before adopting new technology, the most important resource of an organisation – the people – must be given greater control over IT resources. Elaborating further, Talal Al Saif said, "Covid19 pandemic forced the IT sector to adopt dynamic business requirements. From customer support to remote work, data is shared increasingly across multiple devices. Enterprises need to have a data management and security policy in place."
Speaking about the initiatives Saudi Arabia has adopted for cloud transformation, Talal Al Saif said, "the Kingdom of Saudi Arabia has initiated multiple initiatives towards accepting digitisation. People in the Kingdom are thrilled to be a part of the global wave of change and digitisation and organisations are on the fast-track to cloud adoption."    
The conference was supported by Platinum Partner Nutanix. Strategic Partner  Lenovo, Intel, and Enterprise Technology Partner Confluent, Media PartnersEnterprise Talk and IT Security Wire.
Written By Soumyadeep Roy, Khushbu Raval
Edited By Chandni U