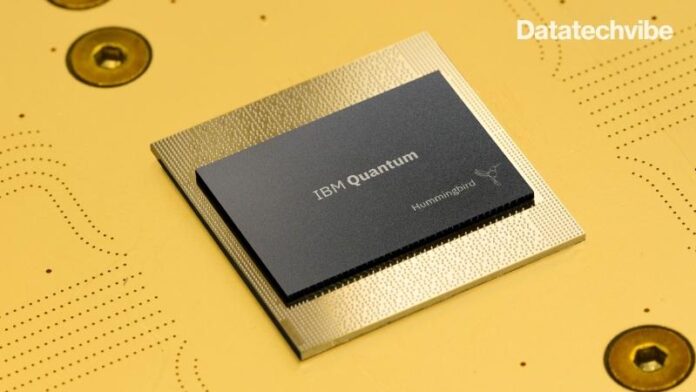 The Beginning
IBM is, perhaps, the best-known computer company across the globe. It began as the Computing, Tabulating & Recording Company (CTR) founded by Herman Hollerith in the late 1800s. The Computing-Tabulating-Recording Company, the forerunner to IBM, was founded on June 16, 1911. In the beginning, it was a merger of three manufacturing businesses. Through the years, the company has changed ideas about how corporations should operate.

IBM has also contributed cultural touchstones like THINK signs, punched cards, the IBM Selectric typewriter, the IBM PC and the Watson computer, which won the Jeopardy TV game show in 2011.
IBM – International Business Machines Corporation, the American multinational technology company headquartered in Armonk, New York, with operations in over 170 countries. It produces and sells computer hardware, middleware and software. It also provides hosting and consulting services in areas ranging from mainframe computers to nanotechnology. It is a research organisation that holds the recent for most US patents generated by a business. IBM has given multiple inventions to the world like the automated teller machine (ATM), floppy disk, hard disk drive, magnetic stripe card, the relational database, the SQL programming language, the UPC barcode and dynamic random access memory (DRAM).
The Growth Story
The IBM mainframe, exemplified by the system/360, was the dominant computing platform during the 1960 and 1970s. IBM has continually shifted business operations aimed at focusing on higher-value, more profitable markets. Let's understand the growth story of IBM with the achieved milestones.
1928: The Punch Card and the US Census
IBM punch cards became the industry standard for the good 50 years, holding nearly all of the world's available information and enabling large-scale projects like the US Census.
1936: Social Security
IBM worked with the government on the US Social Security Act of 1935, tabulating employment records for 26 million Americans – the largest and most significant accounting projects of its time.
1937: Fill in the Bubble
The IBM Type 805 International Test Scoring Machine uses the conductivity of graphite marks to sense fill-in-the-bubble test answers, saving millions of test-scoring hours.
1952: The Inception of Digital Storage
IBM introduced the world to digital storage via magnetic tape data, making the transition from punched-card calculators to electronic computers. 
1953: The First Heart-Lung Machine
A heart-lung machine built by IBM enables the world's first successful open-heart surgery on a human. Millions of lives are being saved each year by this technology.  
1956: AI Before AI
Arthur L. Samuel programmed an IBM 704 to play checkers and learn from its experience, which is considered the first demonstration of artificial intelligence.
1957: FORTRAN
One of the most influential software products in history, FORTRAN, liberates computers from exclusively programmers and opens them to users worldwide.
1961: The Birth of Speech Recognition
William C. Dersch demonstrated speech recognition at the World's Fair. The Shoebox machine converted sounds to electrical impulses, paving the way for Siri, Alexa and Watson AI.
1962: SABRE: The Genesis of eCommerce
IBM and American Airlines launched the first computer-driven airline reservation system, which is the precursor to all eCommerce today, from eBay to Amazon.
1969: The First Men on the Moon
In an epic feat of engineering, IBM built the Apollo missions' computers and software, landing Neil Armstrong and Buzz Aldrin on the moon and guiding them back to Earth.
1970: The Magnetic Swipe Strip
IBM's inception of the magnetic swipe strip changes the way commercial transactions are erected. An entirely new industry was born, revolutionising travel and security access.
1971: The World's First Floppy Disc
The IBM floppy disc makes storage powerful, affordable and portable. IBM sold over  5 billion units.
1973: The UPC Bar Code
Supermarkets started scanning UPC bar codes invented by IBMer Norman Woodland. The retails industry is transformed, with UPC codes tracking everything from clothing to cows. 
1980: IBM Patents LASIK surgery
Using a laser so precise it can write on a human hair, IBM earned the first patent for LASIK surgery. 
1981: Introducing the IBM PC
And that's how the PC revolution began. With the IBM Personal Computer, computing goes mainstream beyond hobbyists are into the common household commodity realm.
1986: Scanning Tunnel Microscope Wins the Noble Prize
IBM scientist won the Nobel Prize for the scanning tunnel microscope. The impact on microelectronics and nanotechnology is global.
1997: AI Defeats a Reigning Chess Champion
IBM Deep Blue supercomputer defeats one of the best-known chess players, Garry Kasparov, in the world. Thinking computers take a giant leap forward towards the kind of AI that we know and use today.
Also Read: SAP – Running Enterprises
2011: First AI to Understand Fluid Language
In an unprecedented demonstration of natural speech recognition and cognitive computing, IBM Watson defeated the 74-time winner of the famous trivia quiz. Brad Rutter, Ken Jennings in TV quiz champions show Jeopardy!
2018: The Summit of Supercomputing
With a new computing architecture purpose-built for AI, the sum quickly reached 200 petaflops' speeds and became the most potent processor on the planet.
2019: Q Bring Quantum To the Masses 
IBM unveils the first circuit-based commercial quantum computer allowing users, researchers and developers to explore quantum's potential to solve real-world problems.
Product Portfolio
IBM has a large and diverse portfolio of products and services. You can categorise them into multiple categories like cloud computing, artificial intelligence (AI), commerce, data and analytics, Internet of Things (IoT), IT infrastructure, mobile, digital workplace and cybersecurity.
IBM Cloud consists of infrastructure as a service (IaaS), software as a service (SaaS) and platform as a service (PaaS) offered through public, private and hybrid cloud delivery models. For example, the IBM Bluemix PaaS enables developers to create a complex website on a pay-as-you-go model quickly. IBM SoftLayer is a dedicated server managed to host and cloud computing provider, which in 2011 reported hosting more than 81,000 servers for more than 26,000 customers. IBM also provides Cloud Data Encryption Services (ICDES), using cryptographic splitting to secure customer data.  
Also Read:-  Adobe – Designed for Success
IBM hosts the industry-wide cloud computing and mobile technologies conference InterConnect every year. IBM has also designed hardware for these categories, including IBM's POWER microprocessors – which are employed inside many console gaming systems like Xbox 360, PlayStation 3, Nintendo's Wii U. 
In fact, in 2014, the company revealed TrueNorth, a neuromorphic CMOS integrated circuit. It announced a USD 3 billion investment over the following five years to design a neural chip that mimics the human brain, with 10 billion neurons and 100 trillion synapses, but that uses just 1 kilowatt of power.  
Later on, IBM came up with Smarter Planet's initiative to achieve economic growth, near-term efficiency, sustainable development, and societal progress. It targets smart grids, water management systems, solutions to traffic congestion and greener buildings. 
Also, IBM provides infrastructure for the New Your City Police Department through their IBM Cognos Analytics to perform data visualisation of CompStat crime data.
Acquisition Spree
IBM has gained leadership through its inventions, innovations and acquisitions. Here is a brief list of IBM's many mergers and acquisitions. 
In 2001, IBM acquired Mainspring – a business strategy consulting firm and Informix Corporation – a Database Software company.
In 2002, IBM acquired PwC Consulting firm – Business Consulting and Technology Services firm.
In 2003, IBM acquired Think Dynamics, Information Laboratory and Aptrix – one of the most successful software companies.
In 2004, IBM acquired Daksh e-Services – BPO Services, Business Continuity Services unit of Schlumberger and Alphablox Corporation – a Business Intelligence firm.
In 2005, IBM acquired System Research & Development – an identity management firm, Ascential Software Corporation – Enterprise Information Integration, DataPower Technology, Inc. – Service Oriented Architecture (SOA) and Collation, Inc. – a network management firm.
In 2006, IBM acquired ARGUS Semiconductor Software From INFICON – a semiconductor manufacturing software, Micromuse, Inc.- a Network Management company.
In 2007, IBM acquired Consul Risk Management, Inc. – an information security firm, Vaillant Corporation – Telecommunications Management firm and WebDialogs – Web conferencing and communication firm.
In 2008, IBM acquired XIV – Enterprise Storage firm, Solid Information Technology – Database Software firm, Cognos – Business Intelligence firm and FilesX – Application Recovery Software.
In 2009, IBM acquired SPPS Inc. – Statistical Analysis Software and Ounce Labs – Source Code Analysis Software.
In 2010, IBM acquired Wilshire Credit Corporation Assets – Mortgage Business Processing Services, Sterling Commerce – Business Software Integration firm, Cremetrics – Web Analytics firm, BigFix Inc – Security and IT automation software Clarity Systems – Financial Governance firm.
In 2011, IBM acquired Algorithmics Inc – Risk Management firm, Q1 Labs – Security Intelligence firm, DemandTec – Cloud-based Retail Analytics firm and Emptoris – Supply Chain Analytics firm.
In 2012, IBM acquired Worklight – Software Development firm, Varicent – Compensation and Sales Performance Management Software Solutions, Vivisimo – Enterprise Search Software and Texas Memory Systems – Solid State Storage.
In 2013, IBM acquired Aspera, Inc. – a Data Transfer Technology firm.
In 2014, IBM acquired Cloudant, Inc. – DaaS (Database-as-a-service) firm.
In 2015, IBM acquired Alchemy API – NLP, Big data firm and Blekko – Web Search Engine, a Cognitive Computing firm.
In 2016, IBM acquired Ustream – streaming video and Truven Health Analytics – Provider of cloud-based healthcare data, analytics and insights.
In 2017, IBM acquired Agile 3 Solutions – an information security firm and Verizon – Cloud services provider.
In 2018, IBM acquired Armanta, Inc. – Aggregation/analytics software for financial services firms and Oniqua Holdings Pty Ltd. – Intelligent maintenance repair and operations (MRO) solutions.
In 2019, IBM acquired Red Hat – A provider of open source software and solutions.
In 2020, IBM acquired Spanugo – a US-based provider of cloud cybersecurity posture management solutions, WDG – IBM to Acquire WDG Automation to Advance AI-Infused Automation Capabilities for Enterprises, Instana – Acquisition continues to advance IBM's Hybrid Cloud and AIOps strategy with Application Performance Management and enterprise Observability capabilities and Nordcloud – Acquisition enhances IBM's Hybrid Cloud Consulting capabilities.
In 2021, IBM acquired 7Summits – Acquisition drives digital transformations for Salesforce clients.
Leadership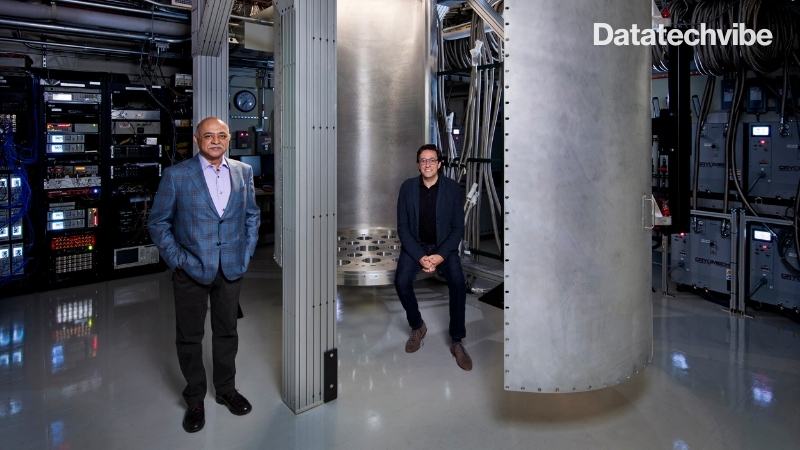 IBM Corp. is led by Arvind Krishna, Chairman and Chief Executive Officer, who officially took the help after being selected to succeed Ginni Rommety. He has also announced major leadership changes in the company. 
Jonathan H. Adashek follows Arvind, who is the Chief Communication Officer. Howard Boville is the Senior Vice President, IBM Hybrid Cloud. Michelle H. Browdy is the Senior Vice President, Legal and Regulatory Affairs, and General Counsel. Gary Cohn is the Vice Chairman of IBM. Mark Foster is the Senior Vice President, IBM Services. Dr Darío Gil is the Senior Vice President and Director of IBM Research. John Granger is the Senior Vice President, Cloud Application Innovation and COO, IBM Global Business Services.
Strategy for Success
IBM's generic strategy for competitive advantage is cost leadership, which entails maintaining low business processes to establish competitive pricing or maximise profit margins such as low costs are possible through factors like high economies of scale. It is one of the strengths identifiable in the SWOT Analysis of IBM. 
For instance, the company can minimise costs in providing cloud platform products and technology services because of its large-scale operations. In relation, as a cost leader, IBM can implement competitive pricing for these products and services. Besides, the cost leadership generic strategy supports competitive advantage through expertise in production processes and materials management. 
In this case, IBM's more than 100 years of business experience equates to expertise and high efficiencies in various processes in developing, producing and providing information technologies and related services.
Financial Results
'We made progress in 2020 growing our hybrid cloud platform as the foundation for our clients' digital transformations while dealing with the broader uncertainty of the macro environment', said Arvind Krishna, IBM chairman and chief executive officer. 
In the fourth quarter, the company generated net cash from operating activities of USD 5.9 billion or USD 6.8 billion excluding Global Financing receivables. IBM's free cash flow was USD 6.1 billion. Also, the company returned USD 1.5 billion to shareholders in dividends.
For the full year, the company generated net cash from operating activities of USD 18.2 billion or USD 13.8 billion excluding Global Financing receivables. Net capital expenditures of USD 3 billion increased by USD 0.7 billion, primarily for cloud infrastructure. Free cash flow was USD 10.8 billion. IBM returned USD 5.8 billion to shareholders in dividends.
The company expects to grow revenue for the full year 2021 based on the current foreign exchange rates. The company also expects an adjusted free cash flow of USD 11 billion to USD 12 billion in 2021. Adjusted free cash flow excludes approximately USD 3 billion of cash impacts from the company's structural actions initiated in the fourth quarter of 2020 and the transaction costs associated with the separation of the managed infrastructure services business.