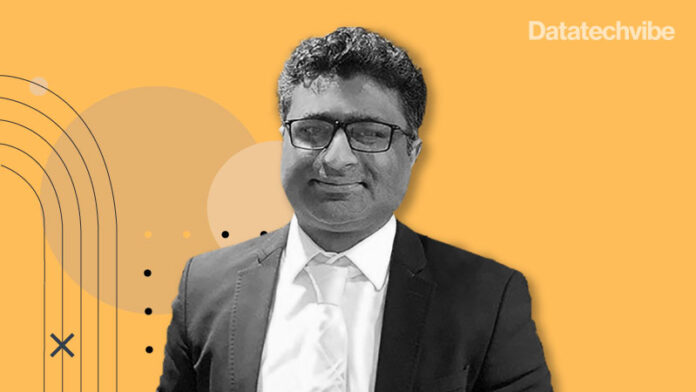 The State of Industrial Cybersecurity report by TrendMicro revealed enterprises in the industrial sector are not well equipped to handle the current threat landscape. Business leaders in MEA showed awareness of how threat actors can create mayhem in Operational Technology (OT) environments.
Trend Micro is a cybersecurity solution provider with expertise in security and threat research. We spoke to their Technical Director for MEA, Bilal Baig, about the challenges in the cybersecurity landscape. Baig shared how organisations must bring in platform-based solutions for their entire ecosystem rather than at a point-product level. 
Excerpts from the interview;
What does your journey look like as a tech professional in cybersecurity?
I stepped into the security domain right after graduation. The publication, infra, and public key infrastructure (PKI) industries comprised my starting point, and 20 years of my career have since been as a cybersecurity professional. I also worked to provide cybersecurity to servers and I'm heading Trend Micro's technical function in the Middle East and Africa region, covering pre- and post-sales functions. 
Which critical solutions did you showcase at the 42 GITEX GLOBAL from 10-14th of October at the Dubai World Trade Centre?
Trend Micro has a massive portfolio for consumers. Some of these include solutions for the mid-market; Server Message Block (SMB) protocol; solutions for enterprises, governments, and different industries, including oil and gas; Industrial Control Security (ICS) solutions; and everything to do with the enterprises, the users, their activities, and their protection. 
Network one is our next-generation networking security, IPS (Intrusion Prevention System) sandboxing. We are bringing in Server Cloud One, which looks at security not just from the server side but hybrid and cloud. All of this will be under one umbrella which we call TrendMicro Vision One.
Vision One combines years of research and brings all these technologies together. If an attack happens via email, it jumps from one user to another. Here, we hold actions from end-to-end—we provide forensic details and visibility, and offer threat-hunting capabilities besides XDR. 
What are the latest innovations in the cybersecurity protection sector?
This is an ever-changing industry. We moved from point-product to EDR (Endpoint Detection Response) and then to XDR (Extended Detection and Response) with gross detection. The idea is for organisations to gain visibility not just at the endpoints but across all their data points, regardless of the data source.
It is essential to plan for mitigation in the event of an attack on your data set – the best is to have a stack ready. Next, it is vital to map probable attacks with available frameworks. So, the planning goes beyond just a combination of technologies to a merge of reports from analysts, the functioning of the market dynamics, available frameworks, and how these solutions interact. 
We are generating hundreds of gigs of data every day from sensors. It is crucial to protect this data by determining the likeliness of an attack, and the use of tactics to fight it. The more sophisticated the attack, the harder to detect it. 
Looking at futuristic trends like Metaverse shows cybersecurity will be a crucial part of this ecosystem. The need is to change from a point-product solution to a platform-based solution, which allows considering your whole ecosystem as a service.
Is the cybersecurity arms risk different than it was three years ago?
We must be one step ahead of the adversities. This is possible with research into hackers' methods and the functioning of new malware. 
We will research to find out tools used by adversaries for cyber warfare, which is a state-sponsored event. For us, this is one step ahead. The good thing is that the industry is also progressing at a significantly faster pace; these new technologies are supplementing our requirements. 
What would cybersecurity protection look like at the individual vs organisational level?
Say my family members are connected to the internet on multiple devices. I must ensure my kids are protected from online harm. My information on monetary transactions and personal accounts must be protected, too, so as not to lose any credentials through a data breach. Email spams are common passage for such violations. 
The game changes at an organisational level. You are talking about multiple individuals, and your intellectual property information is at stake. The company's financial information is under threat if a breach happens. This is a significant issue because the organisation could suffer from both financial and reputational damage. Hence, enterprises must have a layered approach to their data security.