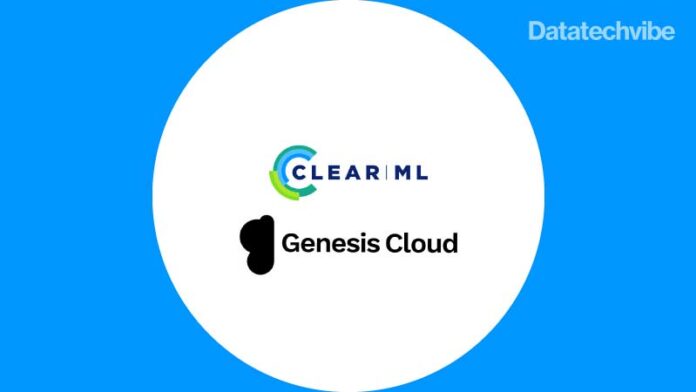 The open source MLOps platform for workflow optimisation, ClearML, is partnering with Genesis Cloud, the leader in green GPU cloud computing, to integrate Genesis Cloud's 100 per cent green energy Compute Instance with the MLOps platform, addressing the growing concerns for global emissions produced by computing – which accounts for approximately four per cent of global emissions in 2021, according to the companies.
Sustainability is the ideal goal for modern industries as their carbon footprints, from computation processes, drastically increase with business growth. Genesis Cloud, in its efforts to cut emissions, supplies accelerated, efficient, accessible, and sustainable cloud computing; its partnership with ClearML aims to provide 100 per cent green computing solutions for MLOps teams to further embrace sustainability in technology.
"At ClearML, we are always looking for ways to make MLOps as efficient and productive as possible," said Moses Guttman, co-founder and CEO of ClearML. "Through this partnership with Genesis Cloud, we are offering the easiest, simplest, and lowest cost to scale MLOps. Now, teams using ClearML can automatically spin up and down compute instances based on user load with Genesis Cloud's 100 per cent green energy solution, delivering the lowest cost to train in the market while maintaining our commitment to sustainability."
ClearML is purpose-built for the MLOps industry, providing a singular, fully-integrated platform from which MLOps teams can build, execute, manage, monitor, and analyse their processes. Accompanied by a full suite of technology, ClearML promises reduced time-to-value and time-to-revenue for optimised and accelerated ML project operations – where computing is an integral and environmentally costly part.
"For far too long, MLOps efficiency and scalability have been undermined by the industry's need to rely on proprietary, non-open source point solutions and prohibitive GPU costs," said Nicolás Chaparro, CEO of Genesis Cloud. "By combining the powers of ClearML and Genesis Cloud, we immediately eliminate many of these barriers – especially for small and medium-sized Data Science and DevOps teams. On top of this, the 100 per cent green energy-run Genesis Cloud platform makes us truly believe that this partnership marks the future of what MLOps and cloud computing performance, sustainability, and progressive pricing should be."