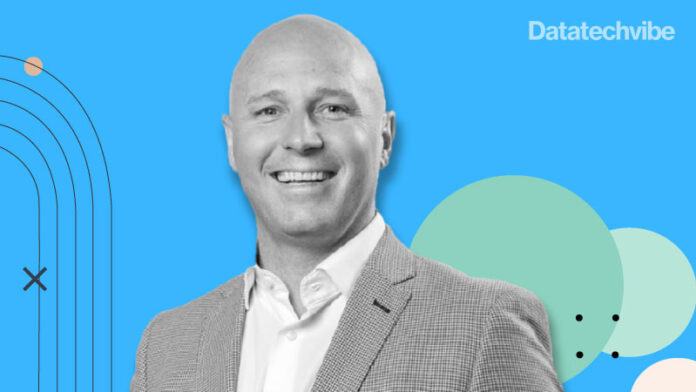 As organisations create and consume data at unprecedented rates, effective data management solutions become essential for making sense of the vast quantities of data.
In an interview, Gregg Petersen, Regional Director MEA, Cohesity says without an intelligent, next-gen data management platform, organisations will continue to grapple with the challenges of complexity, increased cyber risk, and challenges in deriving value from data. Petersen also says that because of the growing threat of cyberattacks, protecting data is now a fundamental part of data management while stressing the importance of a cohesive data ecosystem.
In the Middle East, is data management still a fundamental challenge? Even though enterprises are becoming data-driven?
In the Middle East, data management is finally getting due attention, but few organisations have taken definite steps towards correctly actioning their strategies and evolving them beyond a humble daily or weekly backup. It's become blurry in the market as some vendors are touting legacy backup and recovery as data management, which has become something of a buzzword with a number of large technology providers.
This isn't helpful for businesses as they have to cut through this and properly assess what a vendor is offering. Can it support cloud data? Can it allow app/dev teams? Does it support recovery attempts against ransomware? Does it offer secure data isolation or just ask you to follow the 3-2-1 rule advice, which is almost as old as I am!
As organisations have begun to expand their digital footprints, it has exacerbated the challenge of mass data fragmentation, wherein copies of data sit in countless silos, often unprotected by the right IT policies and often in unknown places. This hampers organisations' ability to effectively utilise or derive insight from their data. Businesses are under immense pressure to effectively address the management of data – not just in the cloud or in their data centre, but also on the devices of employees who now work remotely and in branch office locations.
In reality, while effective data management starts with backup, it rapidly scales out to include secondary or unstructured data, files and objects, disaster recovery, data security and governance, development and testing, and analytics and insight. If it's just backup, it's not data management, it's just data protection.
Technology vendors should deliver on all these data management capabilities – at scale and with management and insights being made conveniently accessible via a single, intuitive dashboard.
What are the two biggest challenges in data management?
First is the location of the data and the number of copies that exist. Whereas just a few years ago, we saw an average of 3-5 copies, we're now seeing this steadily creep closer toward an average of 10 copies. This makes it considerably more challenging to manage all this distributed data via a single interface.
Closely linked to this challenge are the concerns around data security. The more copies of data that exist, the more susceptible your organisation becomes to threats such as data breaches and ransomware.
Data management, therefore, must incorporate security as well. Unfortunately, if you look at the way people are doing things today, it's traditional data management on legacy IT systems.
You have one solution to do your backup, then you have another solution for high availability, another for SaaS apps, and yet another solution for disaster recovery. Single-use point products that don't talk to each other, operating in silos.
The big learning for businesses post-Covid-19 is that simplicity and ease of use are important.
How important is it for enterprises to have truly next-gen data management – making systems intelligent?
Businesses are now starting to recognise data for what it is – their most valuable asset. Consequently, the industry is moving towards next-gen data management and organisations that prolong the adoption of this inevitability will be at a significant disadvantage.
With everything now being data-driven, if you aren't able to leverage your data and unlock its full potential, you're not going to be able to make informed decisions that drive positive business outcomes. Moreover, with the heightened awareness around the implications of data breaches, if you can't assure your customers that their data is safe with your organisation, they're going to work with your competitors who can provide that assurance.
Simply put, without an intelligent, next-gen data management platform, organisations will continue to grapple with the challenges of complexity (impacting IT teams and TCO), increased cyber risk, along with challenges in deriving value from data.
Cohesity's next-gen data management platform offers simplicity at scale, is cyber resilient by design, and harnesses the power of AI. This solution helps customers reduce data silos and solve mass data fragmentation, detect and protect their data from ransomware, and derive greater value from their data — all through one UI.
With cyberattacks reaching unprecedented levels in the Middle East, how important is it to have a threat defence framework in data management solutions?
Because of the growing threat of cyberattacks, protecting data is now a fundamental part of data management. In addition to backup, disaster recovery, and analytics, your next-gen data management must provide protection against hacker encryption, destroyed backups, data exfiltration, and other evolving threats.
Often, Cohesity talks about simplicity at scale in data management. Could you tell our readers a bit about that concept?
Today, there are organisations using 3 or 4 different backup vendors as aside from us, they all have their limits. This is not the way we think you should be doing it, and this is where Cohesity's next-gen data management comes in to add additional value around anti-ransomware capabilities, data governance and file sharing. Cohesity puts backup data to work.
The way we address mass data fragmentation and deliver simplicity is by bringing all your data onto a single file system that is then centrally managed via a single, intuitive interface.
With Cohesity, you gain the ability to retrieve all your data on mass simply and easily. You get the ability to go to the same GUI, back it up and replicate it. And then, you can go to a console and look around at ransomware protection and have confidence that all your data has been verified and is immutable.
How will 5G impact data management strategy?
5G provides speed, high availability, and reliability for potentially mission-critical environments. Data that will be generated by the myriad of sensors and connected devices will need to be processed, transferred, and stored instantly and speedily. With 5G, data consistency and reliability will be the critical triumvirate of needs.
With 5G, there is potential for data fragmentation to become more of an issue. However, by subscribing to the 'less is more' philosophy, this can be avoided. So, in preparation for 5G, these are steps organisations should take:
Reduce the amount of data your enterprise stores and collects now.
Review whether the grounds for which the personal data is being processed is lawful and whether it is entirely necessary to store it all.
Run a thorough Data Protection Impact Assessment to see where personal and non-personal data is stored, who has access to it, and how many copies exist.
Update your data governance framework. You may have made changes over the past few years or may plan to make more as you bring on new services, applications, and technologies.
Implement software or applications that improve compliance. 5G empowers users but at what cost? Control and focus are required before you consider how to implement. Compliance applications can help you see what's needed to achieve your goals, training, risk management, or reporting.
What's the future for data management, and how can companies prepare for it now?
Going forward, the full potential of data management will be realised through the power of partnership. Given the number of solutions involved in the data lifecycle – from its creation, collection, and transfer, to its storage, protection and more – it's important for technology vendors to recognise that today, no single provider can do everything alone. Integration between solutions is key to creating a cohesive data "ecosystem" that can be managed via a single interface.
For this reason, Cohesity works closely with all the major storage vendors, the leading cloud providers and security solution vendors such that our platform natively integrates with these critical technologies. Ultimately, what this enables is for computing to be effectively brought to the data, enabling you to unlock its full potential.
If you liked reading this, you might like our other stories
How Data Privacy And Governance Will Shape Up in 2022
AI Challenges In 2022 And Tackling Them